Between the nationally recognized parks in Carmel and the City of Fishers ranking on Kaboom's! Playful city list, Hamilton County, Indiana has great outdoor space. My kids are like many others - they like to be outside, running, swinging, sliding, and playing - so we have visited almost every park in Hamilton County. Here are just a FEW of my family's favorites...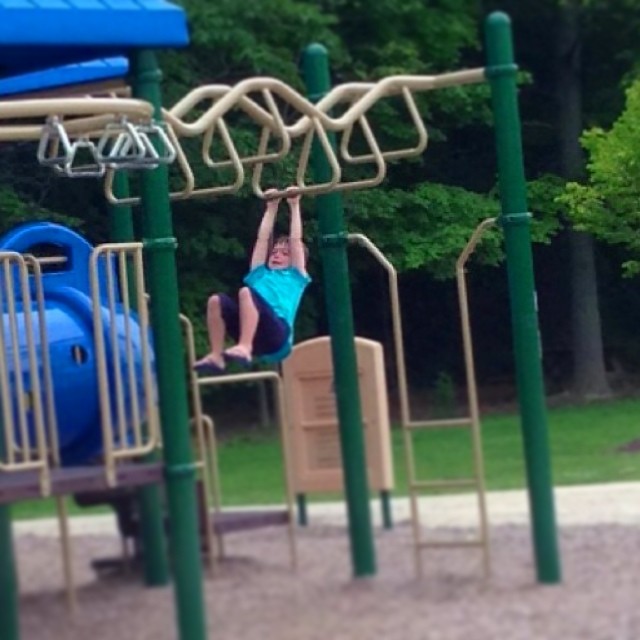 Nothing is better on a warm summer day than putting on your suit and splashing in water. Billericay has a wonderful water area, filled with buckets and sprinklers, hoses and shaded spots. Spend a morning playing here, then find a seat under the shade for lunch. I love it here because Chris usually wants to play on the playground equipment and Emmy wants to splash - so they can both be happy, but I can still see both of them.
This sweet, small town park overlooks the lake, making for unforgettable views and happy kids. Stroll along the docks or stick to the swings. We love this park because not only is it fun, but it is a quick walk over the lake to Alexander's for ice cream.
This small park is tucked away in a quiet spot of Noblesville. Surrounded by trees, and centered around Hamilton County's only public covered bridge, this park offers a pretty back drop for family photos, a festival every fall, and a place for kids to run and play.
Holland Park has always been a favorite of ours, but we love it even more since the recent remodel. Brand new playground equipment (with the great floor that makes accidental tumbles not so terrifying) sits in the middle of walking trails, soccer fields, sand volleyball courts, baseball and softball diamonds, basketball courts, shady trees and picnic shelters.
Forest Park is a park unlike any others. A visitor almost needs a full weekend to experience all that there is to offer. Not only are there walking trails, there is a skateboard park, a fun place to place miniature golf with the family, a nine-hole golf course, a carousel for little ones to ride, an unbelievable pool, and the Indiana Transportation Museum. Forest Park is really an experience all of its own, making it a frequent spot for us to visit.
There are so many amazing parks in Hamilton County, and these were just a few of our favorites. For a full list of the great places to play visit VisitHamiltonCounty.com.