You're invited to Yelp's Totally Virtual Bazaar 2020! This annual holiday soirée is decking the halls in a different way this year. Join your favorite local businesses all of November and December at 6 free virtual events that are bound to spice up your at-home festivities. 
Find more information and RSVP here and check out Yelp's Totally Virtual Bazaar Indiana Gift Guide here.
Hamilton County Businesses
1205 Distillery North
120 Camilla Street, Ste A, Westfield
Artisan vodka, gin, rhubarb liqueur, rye, wheat whiskey and bourbon.
Amazing Hazel's
15 E. City Center Drive, Carmel
Premium bloody Mary mix, gourmet chili sauce, hot sauce, seasoning salts and more.
Apricot Sun
1025 W. Main Street, Carmel
Zaatar, a unique Mediterranean herb & spice blend to flavor foods and add health benefits.
BeeFree Gluten Free
Based in Noblesville and sold online
Gluten-free, casein-free treats and snacks.
Chocolate for the Spirit
Sold at Carmel Art on Main Gallery and online
Award-winning artisan chocolates.
Four Day Ray Brewing
11671 Lantern Road, Fishers
Craft beers, gift cards, merch & Mug Club memberships.
The Hot Room Yoga
11591 Yard Street, Fishers
Effective hot yoga and hot pilates classes both virtually and in person.
Indie Coffee Roasters
220 E. Main Street, Carmel
Single origin, whole bean coffee, beverages, and merchandise.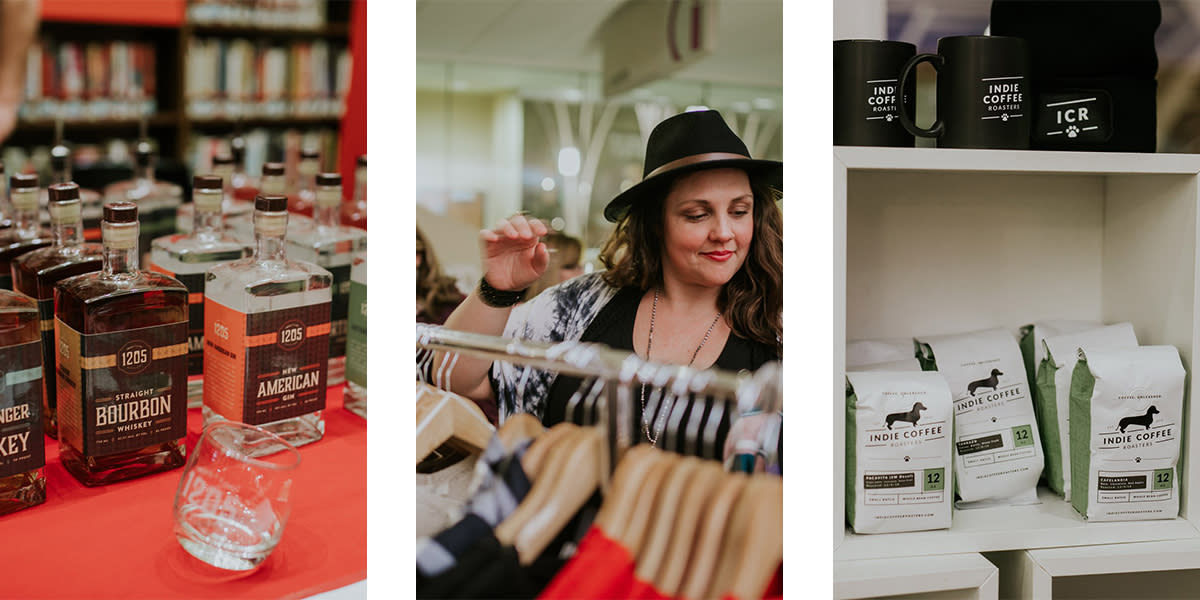 Make it Classy
Based in Carmel and sold online
Plant-based hair and skincare products, along with DIY beauty kits.
Moonshot Games
50 N. 9th Street, Noblesville
Board games, Magic the Gathering (MtG), Pokémon, kids games, Dungeons & Dragons (D&D), and more.
Penn & Beech Candle Co.
145 Elm Street, Carmel
Custom holiday scents or make-your-own candles.
Silver in the City
111 W. Main Street, Carmel
Quirky and fun home goods, accessories, gifts and more.
Something Splendid Co.
Based in Carmel and sold online
Personalized gift boxes filled with beloved products from favorite local companies, delivered straight to your loved one.
West Fork Whiskey
Coming to Westfield in 2021
Indiana-produced craft whiskey.
Xchocol'Art Gourmet Chocolate
228 W. Main Street, Carmel
Handmade, artistic chocolates in unique flavors like whiskey honey, chili pepper and pumpkin spice.