For the 11th year, Hamilton County will be home to the very fun, unforgettable Fishers Renaissance Faire. Over the years, I have made the trip to the RenFaire and enjoyed the people, the sights, the games, and the food - but have always experienced the event as a casual observer. This year I wanted to attend knowing what was new, what I just could not miss, and what had changed, so I spoke with the man in charge, Adam Fivush, to get a few insider details on the 2015 festival.

What would you tell a new visitor to the RenFaire to make sure to check out?
Don't miss the only full contact non-choreographed joust in Indiana. At 5:30 each day, don't miss the end of day pub sing- it is great fun!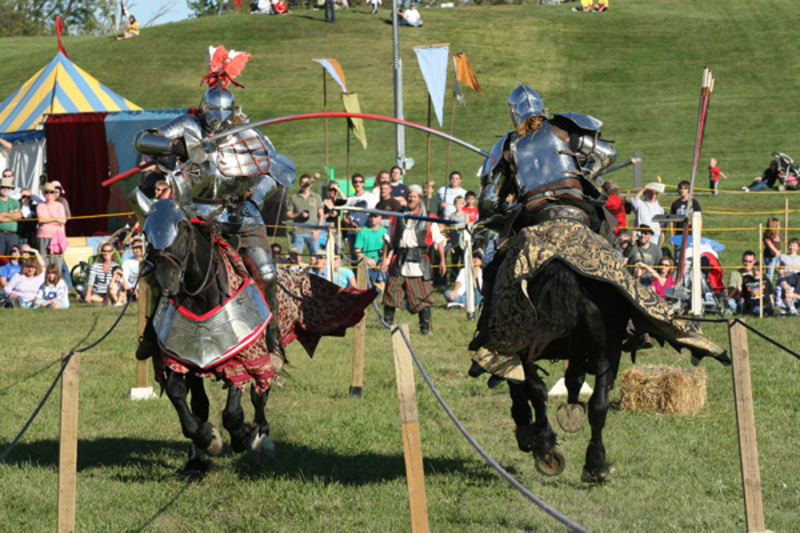 What would inside tip would you give to a new or returning visitor?
We have a lot of new shows this year inlcuding an interactive cooking show, a fast, frenzied one-man tour of Shakespeare, a magic show, dragon lore, a comedy, an Elizabethan game show, and sing-alongs. For those patrons who haven't been to the faire in a number of years, this is the year to return!
The RenFaire is moving to Klipsch Music Center in 2015, besides the change in location, what is new this year?
New This Year: AT THE GATE ONLY (no advanced), family pack of tickets: 2 Adults, 3 Children for $25 (normally $39 at the gate.....a big savings)

Also New This Year: Veterans and Current Service Men and Women are only $5 with valid military photo ID OR a DD-214 (with a picture ID)
at the GATE only. Thank you for your service! (special deal not good
for dependents).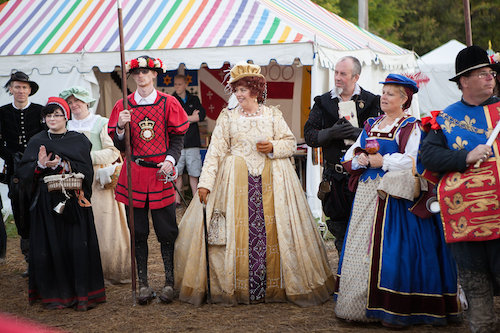 Visit the Renaissance Faire yourself for fall fun! Event details:
October 3-4, 2015
10:00 a.m.- 6:00 p.m.
Klipsch Music Center
12880 East 146th Street, Noblesville, IN 46060
Take time to visit the 2015 Renaissance Faire, it is an experience you will not soon forget. For more information on this, and all the other amazing fall festivals, visit the online calendar.
Enter to win tickets to experience the Ren Faire for yourself! We'll award 2 prize packs that include faire admission ticket codes for 4 and an overnight stay at the Baymont Inn & Suites in Fishers. Enter here: