Father's Day is coming! I hear that Mother's Day is all about giving mom a day off from mothering, but Father's Day is about giving dad some time to really enjoy fatherhood. I have to say, from my angle that's true enough. So here's some advice from the "world's greatest dad" (I have the mug to prove it) to help you make your dad's day second to none!

First, the gift, the all important gift.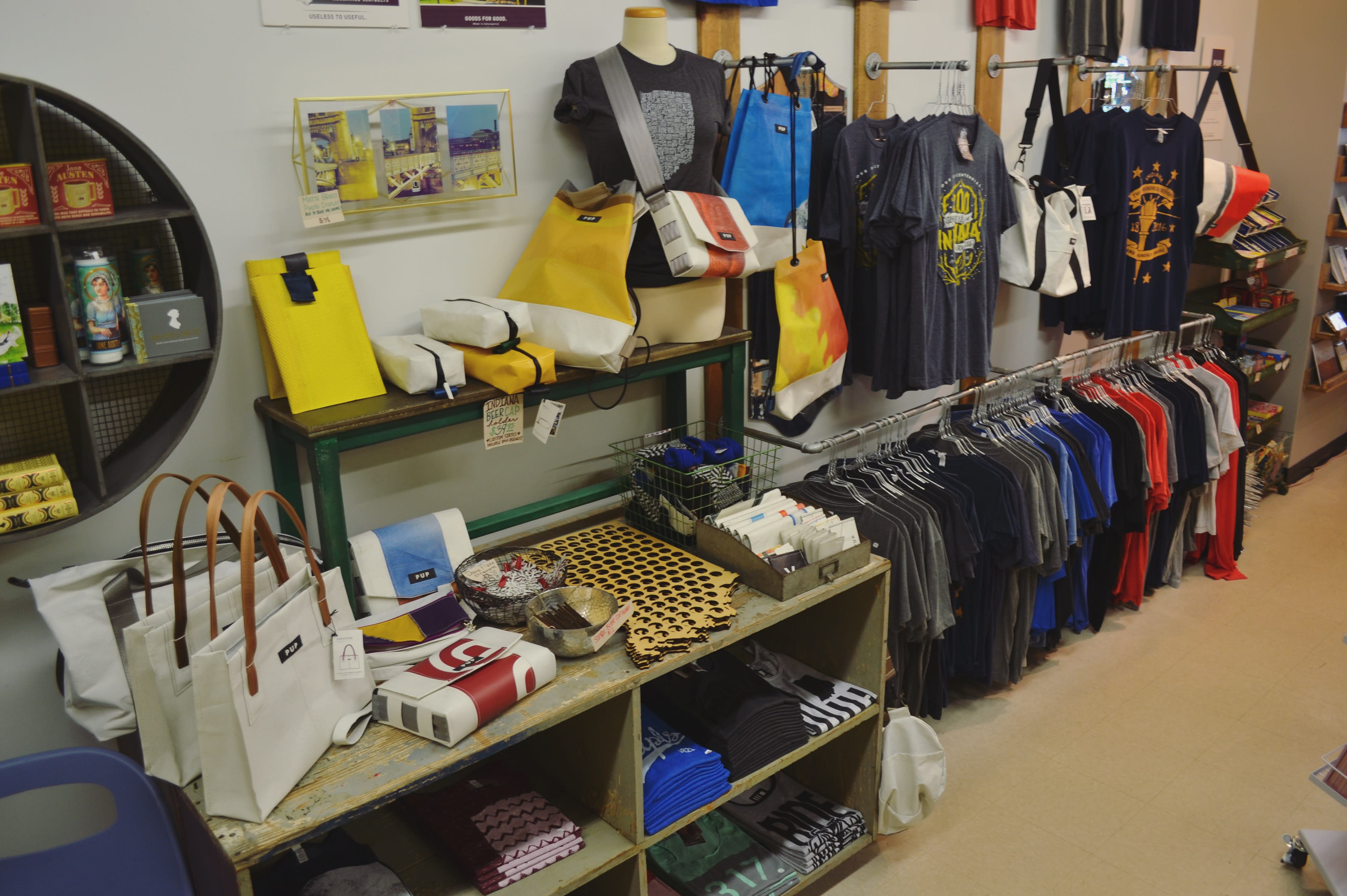 I'm partial to all things Indiana myself. Silver in the City in Carmel has excellent options for funky locally made or locally inspired items like Indy themed shirts, wooden beer cap maps or bags made from the remnants of the RCA dome. Getting a bit of Hoosier history is always a hit.
However, if your dad is a bit more outdoorsy, check out the one of my favorites, Cabela's in Noblesville. It has everything you need so dad can become the optimum outdoorsman. Help the head of the household heat it up the kitchen with a new smoker, digital meat thermometer or outdoorsy spice set.
If your dad is more of a dapper bearded gentleman, head to The Rugged Co. in Hipstoric downtown Noblesville where you'll find not only a plethora of merchandise, coffee, but also a great supply of super-manly grooming items like shaving soap or beard oil to keep dad looking fresh.
Secondly, brunch might be the meal of choice for moms but us dads like our meals grilled over an open flame.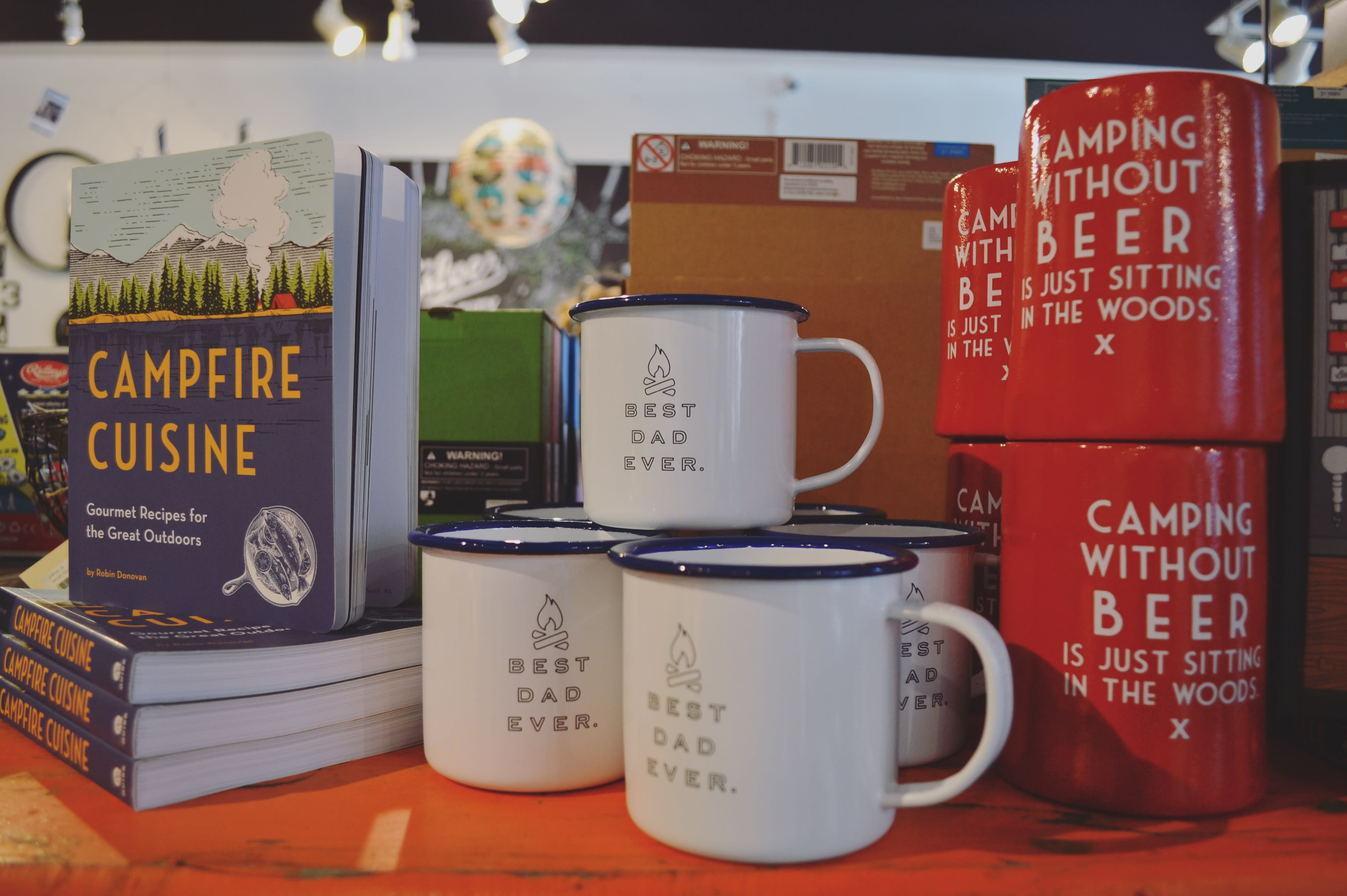 Head out to Carmel's Market District to pick up a dry aged ribeye to grill (or smoke on that new smoker) out in the back yard with friends. This is some of the most magnificent meat you can buy. If you're not in the mood to cook your own burgers or steak, Hamilton County is filled to the brim with meat cooked to pop's pleasure.
Mark the occasion by getting the old man's mug on the legendary wall at Bub's Burgers by completing the Big Ugly Challenge. Simply put, the grand-daddy of food challenges, one must eat giant burgers. To quote Adam from Man Versus Food, " The Challenge is big, the results will be ugly."
If dad isn't up for the challenge or cooking, but still has a craving for cookout goodness, Big Hoffa's Smokehouse Bar-B-Que is a must do. Over the last ten years this Westfield joint has been featured and praised across the country. Their specialties like the Buccaneer, Hoffinator, and Saigon Special aren't just funky names on the menu but feasts fit for the king of the family!

Lastly, you have to take dad out for an adventure to celebrate the day.
Like any good adventure, it needs to involve the family! Check out the White River Canoe Company for canoeing and tubing trips: an excellent way to relax and see Hamilton County from a view many people miss.
If the weather isn't cooperating with a river trip, don't worry! Head to K1Speed in Fishers. If the dad in your life is like me, chances are his inner speed demon is feeling like a visit after that epic Indy 500. Exercise the demon in the right way rather than letting dad fly around the roundabouts. At K1 speed dad can battle it out with the wife and kids! Use this link to get started.
Dad's such a special guy he needs to have special day! I hope you can use my tips to have a funky father's day this year. And remember be sure to share with all of us at @VisitHamiltonCo by tagging #RecHC and #VisitHC.