Getaway in Hamilton County for Around $250!
Summer fun is in full swing in Hamilton County, Indiana! Looking for a weekend getaway? Below are great ideas that you can mix and match to create a memorable trip.
Family of Four Adventure for around $250
-Overnight accommodations including breakfast ($140)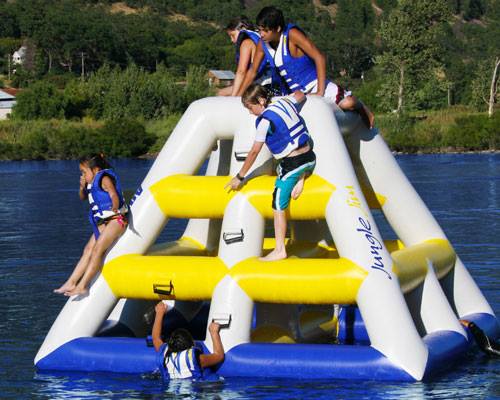 -Enjoy outdoor dining at Woodys Library Restaurant or Courtney's Kitchen ($40)
-Pick one of the following: ride the FlowRider and relax in the lazy river at The Waterpark at The Monon Community Center OR cool off on waterslides at the floating Aqua Adventure Park and relax on the beach at Morse Park and Beach ($32)
-Pick one of the following: explore five outdoor historic areas, pet farm animals, and take a nature walk at Conner Prairie Interactive History Park OR visit Koteewi Range at Strawtown Koteewi Park and let the fun fly at Indiana's largest facility dedicated solely to archery ($54 or $60)
-Bring your bike and ride the trails from Forest Park to Morse Park and Beach in Noblesville OR explore the dining, shopping and the arts on the Monon Trail in Carmel ($0) Need a bike? You can rent one through Carmel Bike Share.

Couples or Friends Getaway for around $250
-Overnight accommodations including breakfast ($140)
-Catch a show and sip a brew at Flix Brewhouse ($50)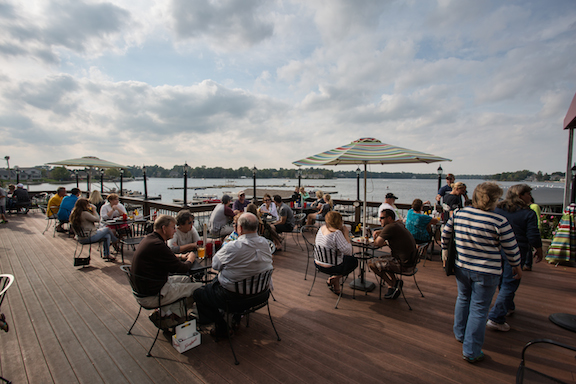 -Enjoy waterfront dining at Lazy Frogg or Wolfie's on Morse Reservoir or Bella Vita Ristorante on Geist Reservoir ($60)
-Explore 127 acres of nature preserve, wetland and prairie Ritchey Woods Nature Preserve in Fishers or hike four miles of woodland trails great for bird watching at Cool Creek Park in Carmel ($0)
Mix and match these experiences to plan your perfect getaway. Something missing? Don't see what you're looking for? At VisitHamiltonCounty.com you can browse many more ideas and build your own itinerary in the trip planner.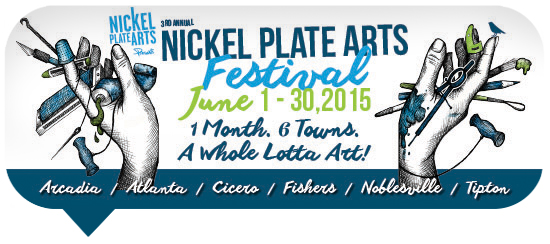 Nickel Plate Arts Festival
One month, six towns, a whole lotta art! The 3rd annual Nickel Plate Arts Festival highlights the growing local art scene in six communities along the Nickel Plate Railroad - Fishers, Noblesville, Cicero, Arcadia, Atlanta and Tipton.
Featured events include:
-A champagne reception introducing new Ville Gallery Artist Michael Jankosky will be held on Thursday, June 18 from 5:00-6:30 p.m. at The Ville Restaurant in Noblesville. The restaurant serves as a gallery for local artists to showcase and sell their work in the community
-Enjoy a delicious treat at the St. Michael's Episcopal Church Strawberry Festival and find the perfect addition to your collection at the Nickel Plate Arts Art Fair and Sale on the Historic Noblesville Square on Saturday, June 20.
-At the Fishers Freedom Festival you will find fine arts and crafts and delicious food. Be sure to stay for fireworks on Saturday and return for the parade on Sunday.
-Enjoy the brand new juke-box musical "Girls Night Out" presented by the Nickel Plate Players at the outdoor Nickel Plate District Amphitheater in Fishers on Saturday, June 20.
-Nearly every day of the month you can experience many art mediums in art classes and enjoy summer sounds at outdoor concerts.
For a full schedule of events check out the Nickel Plate Arts Festival Guide for hot happenings, artsy affairs, and can't miss events.