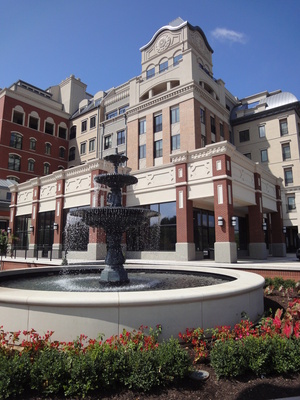 Everywhere I look these days
Christmas
is the focus ... decorations, music and
shopping
. Oh, the shopping. I am constantly running through the list of who I have to buy for, what they would like and where I can get it. I typically like to head out with my girlfriends and start hitting the stores. But my issue is that most malls and concentrated shopping areas are horribly packed and crazy this time of year. So, here is my secret weapon this year -
Carmel City Center
. And let me tell you why.
Shops - In just one location you can find 15 unique shops. And when girls get together they don't always like the same thing so this makes it easy. You can each veer off into your own shop to find the perfect gift (whether it be for someone else or just for you).
Experiences - It isn't just about the gift. If you are like me there are only so many things you need/want. And truthfully sometimes an experience with someone is so much more appreciated. Here are some fabulous experience themed ideas:
• Bath Junkie - I went here with a bunch of gals the other night and did one of their party packages. Dreamy! We each got to mix up our one-of-a-kind scent into body scrub and lotion. It was a blast smelling all the combinations and seeing what everyone else chose.
• Center for the Performing Arts - Boasting three venues there are always a plethora of shows available whether you like theatre, music or the arts. I personally know friends who give this gift to their relatives and they can choose their own show to attend throughout the year.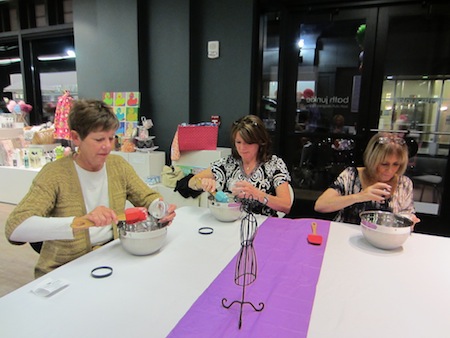 Dining - I'm not going to lie ... It's all about the food for me. Carmel City Center has six different options all with their own unique offerings. Here are just a few:
• Divvy - Specifically designed to share among your group, Divvy offers you the opportunity to try a lot of new and unusual items, such as grilled quail or fried wonton cream cheese sticks. Trust me, this is a must stop.
• Holy Cow Cupcakes - Dessert is always key and who doesn't like cupcakes?
• Hubbard & Cravens - Known locally for their commitment to excellent coffee, Hubbard & Cravens is now offering fine wines and craft beer.
And the beauty of all the above is it works as a gift for someone on your list OR (and better I think) it makes for a perfect day out for you! Who knew so much could be found all in one place - Carmel City Center.