What just came to a city near you? A 400-acre multi-sport campus, including 31 full-size multi-purpose fields and 26 baseball and softball diamonds, known as Grand Park. That's not all! Grand Park Village will soon be opening nearby- offering lakeside dining, retail, and entertainment for when you want to celebrate a Little League win or relax for a few hours on the boardwalk.
Something this grand is cause for celebration! The Grand Park Opening Weekend Celebration on June 20-22 will be one that you don't want to miss. A schedule full of entertainment gives us a glimpse of what the park will be used for- live concerts, a 5k race and 2-mile fun run, fireworks, and of course, sports!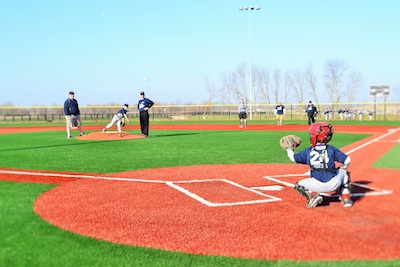 Friday kicks off with a concert by Dave & Rae at 6pm. Take a few minutes to watch the Hoosier Lacrosse Tournament and Prospect Round Robin baseball, which will be happening all day Saturday and Sunday.
Ribbon cutting might not seem like the most exciting of the events, but Grand Park never does anything small. A 1,000-foot ribbon will be cut at 2 pm Saturday to recognize the official opening of the facility.
Later that afternoon, Circle City Royals and The Wright Brothers perform on stage. These bands are sure to draw a crowd, so grab your lawn chairs and set up early. There will be plenty of food vendors, including a beer garden, to enjoy while you wait. Kids and adults alike will love to ride the 50-foot Ferris wheel and take in the sights of the 400-acre campus.
Every great celebration deserves fireworks! After a great day of music, sports, and entertainment, find a spot to take in the view of a fireworks show starting at 10 pm.
5K events have become so trendy, seen as a fun way to stay fit. Join in on the fun with "A Grand Run" 5K and Family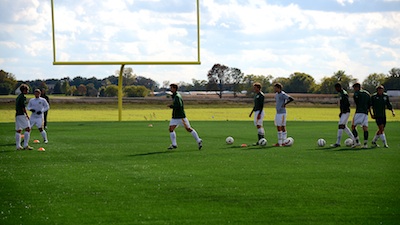 Fun Run/Walk, presented by Wellbrooke of Westfield, which will take place Sunday morning at 8 am. There are discounts on registration when more people join your group, so bring the whole family! For pre-registration and more information, visit their website. 
All of these events will take place at the complex in Westfield, IN at 711 E. 191st Street. Check out the full schedule.