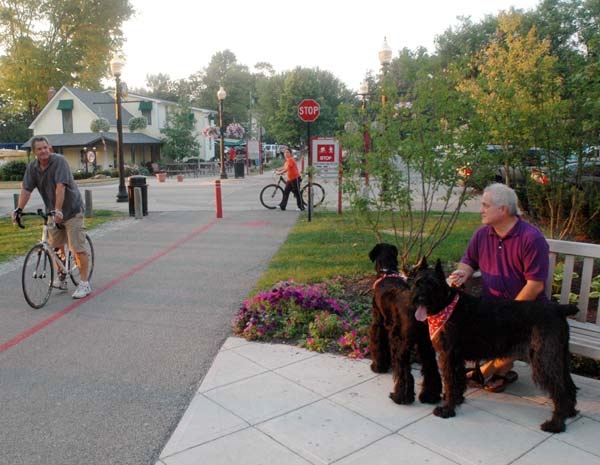 We sit at our jobs, we sit at meals, we sit while we watch our favorite television shows. Since travel is all about a departure from the ordinary, gone are the days
of sitting on vacations!
Whether you're looking for amped up adventure or urban exploration, the new Hamilton County Recreation mobile app is your personal guide to the best outdoor experiences. Download to your iPhone or Android smartphone for free guides to trails, parks, water, golf and even places to take the dogs based on your location.
Instead of coming home feeling sluggish after a weekend of overeating and under-exercising, why not spend a weekend getting up and active? Rev up your heart rate and kick-start your metabolism with an active (and delicious) weekend this spring in Hamilton County!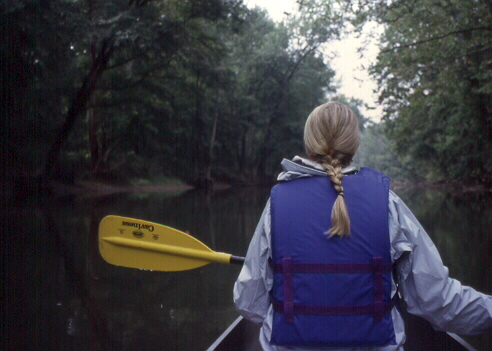 With more than 300 miles trails, the best way to experience Hamilton County is by bicycle or on foot. The Monon Trail, once a highly traveled railroad, runs through the heart of the Carmel Arts and Design District and all the way on to Westfield. Hikers and bikers traveling via the Monon Trail can take a snack break at Vitality Bowls, a brand new restaurant in the Carmel Arts and Design District. Hungry adventurers can "build a bowl" of healthy ingredients like berries, nuts, flaxseed and soymilk.
Float your boat on one of Hamilton County's many water features. Geist and Morse reservoirs offer a combined 3,332 acres of water awaiting boaters and fisherman. Kayakers love multiple access points to White River - which winds all the way to downtown Indianapolis. Adventure-hungry canoers can rent equipment for the journey down river from White River Canoe Company in Noblesville.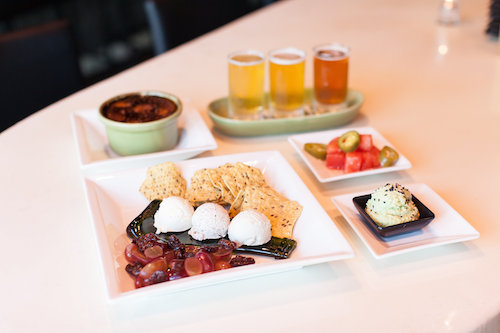 Hamilton County is home to 30 parks - each with unique aspects to explore! Let arrows fly at Strawtown Koteewi's new archery range or take to the trails on horseback. For some practice in serenity, choose from 72 different types of loose-leaf tea at Tea Buds Brewing Company before ducking off the Monon Trail in Carmel and into the peaceful Japanese Garden pocket park, featuring a tranquil pond and Japanese sculptures and artwork.
For a dinner that won't bust your belt, nosh on small plates at divvy, located at Carmel City Center, Divvy offers sharing plates with options for those wishing to dine vegetarian, vegan, lactose or gluten-free. Popular diet-friendly and gourmet menu items include grilled bok choy with red sea salt and lemon vinaigrette and edamame hummus with raw root veggies or baked multigrain crackers.
"Appy" adventuring!