From sweet treats to entire meal options, the Hamilton County Tourism staff is a fan of all sorts of cheap eats in Hamilton County! Read on to discover some of our favorites:
Jordan
The Dish: Chili Cheese Étouffée
Where: Yats in Carmel, Fishers, or Hamilton Town Center in Noblesville
Price: Under $10 for a whole, half, or half & half entrée sizes
If you love Cajun food, you can't go wrong at Yats. An Indianapolis area staple for years, this dish is one of their most popular. A creamy, cheesy, spicy sauce drenches craw fish (or sometimes other meat selections) and is served on a hefty bed of rice and a side of sliced French bread. 
Kate
The Dish: The Hoffanator
Where: Big Hoffa's Barbecue in downtown Westfield
Price: $6.99, add a side for $1.29
This dish is not for the faint of heart (or dieters!). French fries get dressed up with toppings of mac & cheese, baked beans and pulled pork. Add drizzles of barbeque sauce and ranch dressing and you have yourself one unique and filling cheap meal.  
Sarah
The Dish: Graham Central Station ice cream
Where: Handel's Homemade Ice Cream & Yogurt in Carmel or Fishers
Price: $3.22 per scoop (includes a cake or sugar cone), add a waffle cone for $1.35 more.
Often available on Handel's daily list of flavors, Graham Central Station ice cream is one of the most unique. It's a graham ice cream with a ripple of graham cracker, plus tiny chocolate-covered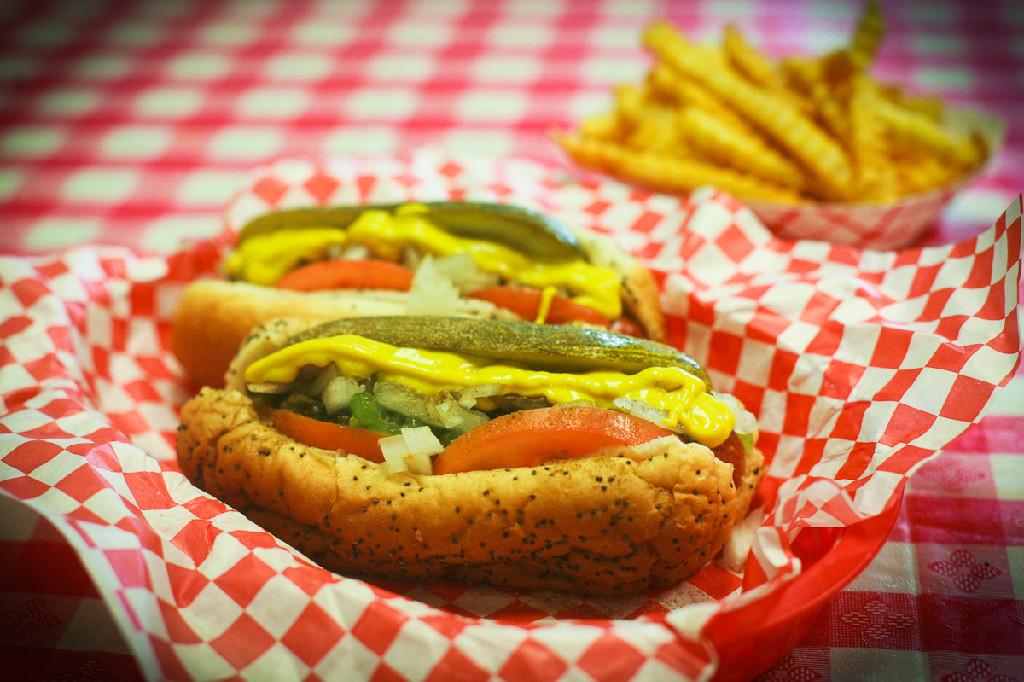 grahams for good measure. One scoop will surely aid your earning sweet tooth!
William
The Dish: The Chicago hotdog
Where: Zacky's Hot Dogs in Carmel
Price: $3.99 per hotdog, add $3.25 for combo deal with 1 side and drink
The classic Chicago dog with the works: sport peppers, neon relish, steamed poppy
seed bun, dill pickle, tomato, onions, celery salt, and yellow mustard. Not a fan of that dog from our neighbors to the north? Great news- all of Zacky's specialty hotdogs are just $3.99. Also try The "ZQ", a deep-fried, bacon-wrapped dog topped with BBQ sauce and cheddar.
Ashley
The Dish: Dirty Rice & hushpuppies
Where: Mudbugs Cajun Café in Carmel
Price: Regular $6.95, Small $3.95. Hushpuppies (Order of 8)$1.95, (Order of 16) $3.95
Cajun is making another appearance on our favorite cheap eats list, and with good reason! The dirty rice is a creole classic with ground beef, green peppers, and lots of special Cajun spices. Add on an out-of-this-world order of golden fried hushpuppies as a side and you won't be disappointed!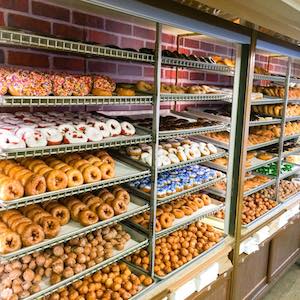 Ashley's close-second pick
The Dish: Grilled Triple Cheese
Where: Woodys Library Restaurant in Carmel
Price: $7.95
A childhood favorite gets an upgrade with three cheeses instead of one! Provolone, American, and Monterey Jack are sandwiched between crispy toasted white bread. The sandwich comes with kettle chips, but you can upgrade to waffle fries (another staff favorite) or another side for just $1.95.
Kori
The Dish: Donuts, any kind!
Where: Taylor's Bakery in Fishers
Price: 85 cents/donut, $9/dozen donuts, $3.60/dozen donut holes
Perfect for satisfying a sweet tooth at breakfast or any time, donuts from Taylor's Bakery hit the spot. This bakery is not like any other either; it's been around for over 100 years- talk about baking experts!

What are YOUR favorite cheap eats in Hamilton County? Share below in the comments!