This post was written by guest blogger and County Historian David Heighway. A version of this article first appeared in the Hamilton County Business Magazine.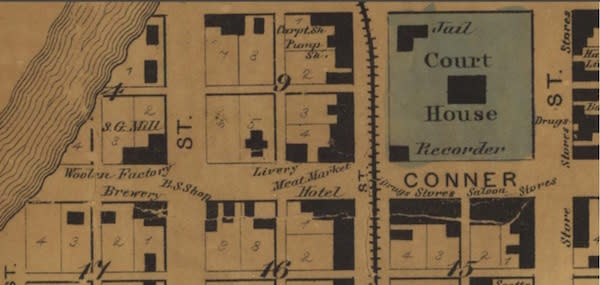 Beer took some time to establish itself as a part of the diet of Hamilton County residents. Corn whiskey and hard cider were the traditional drinks and these were usually manufactured at home, although there was a distillery at Strawtown as early as the 1820s. The first known brewery appeared around 1865 and lasted for at least five years.

The brewery was built by Xavier Joseph (1824-1901), who emigrated in 1852 from Germany. He first traveled to Cincinnati and then settled in Louisville, where he married his wife in 1856. He had established a brewery in Louisville by 1859. Allegedly, Xavier objected to slavery and moved to Noblesville, opening the brewery soon after his arrival. It can be seen on the 1866 map of the town. An 1869 newspaper article mentions the brewery, but the temperance movement was growing at that time. Brewing was not a viable business in Noblesville at this point in time.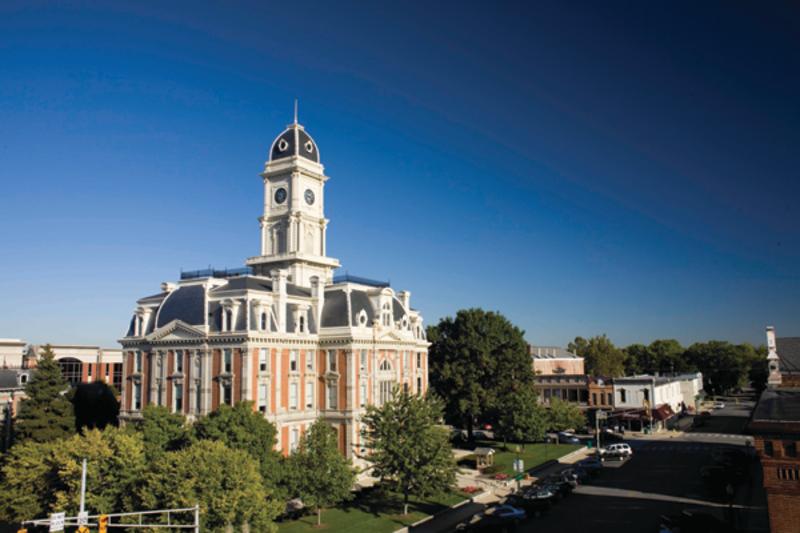 Even when the brewing business was finished, the family continued to make their mark in a variety of ways. One of Xavier's sons, Julius X. Joseph, became mayor of Noblesville in the 1920s. Xavier's daughter Emma married Julius Worley, the Cicero telegraph operator. Their daughter Helen didn't like small town life, so she moved to Chicago in the 1920s, where she became one of Al Capone's "girls" and apparently was quite successful. Eventually, she opened her own speakeasy in Wisconsin called the Sunflower Inn. She acquired the nickname of "Dirty Helen" because she used strong language. Copies of her autobiography are at the Hamilton East Public Library and have some information about her grandfather's brewing business.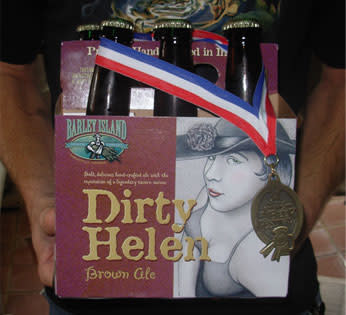 It would take over a century for professional brewing to return to Hamilton County. The first to open was Barley Island Brewing Company, which has shown more staying power that its predecessor. However, they recognize their heritage by producing a beer with the brand name of "Dirty Helen." So, the next time you visit the brewpub, make sure to enjoy a glass of Hamilton County history.

To experience brews history in action, book a Bicentennial Brews Tour with The Brewsline and learn more about beer in Hamilton County while sampling craft brews!