Make your holiday list and check it twice! We've rounded up a list of ten delicious food and drink giftable items for everyone on your shopping list. Shop small on Small Business Saturday at these local businesses.
Gwendolyn Rogers' magical Cake Bake Shop opened in Carmel City Center this summer, serving up glittery slices of cake alongside cocktails, champagne and savory food. Her Crumb Cakes have earned national recognition in Oprah's Favorite Things 2019 List. Oprah said, "Sugar was never my thing, which is why I fell for Gwendolyn Rogers's crumb cakes. In flavors like maple walnut or blueberry, they're moist, old-fashioned, sweet but not overly, and pretty in pink – the color of her signature box." Order online and use code OPRAH to get 20% off.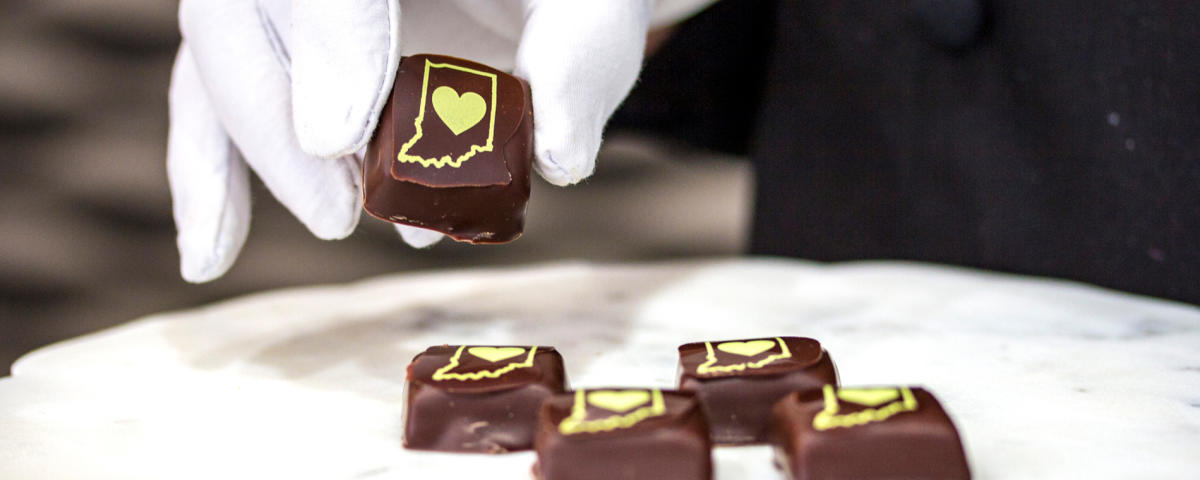 Make someone's stocking a little sweeter with chocolates from XChocol'Art, located in the Carmel Arts & Design District. Owner and chocolatier Joann Hofer trained in Europe, so you know her chocolate will taste out of this world. Rotating flavors include chili pepper, whiskey honey, pistachio, lavender and more. You can also gift the experience of one of Joann's new hands-on chocolate making classes, which take place in the studio above her storefront.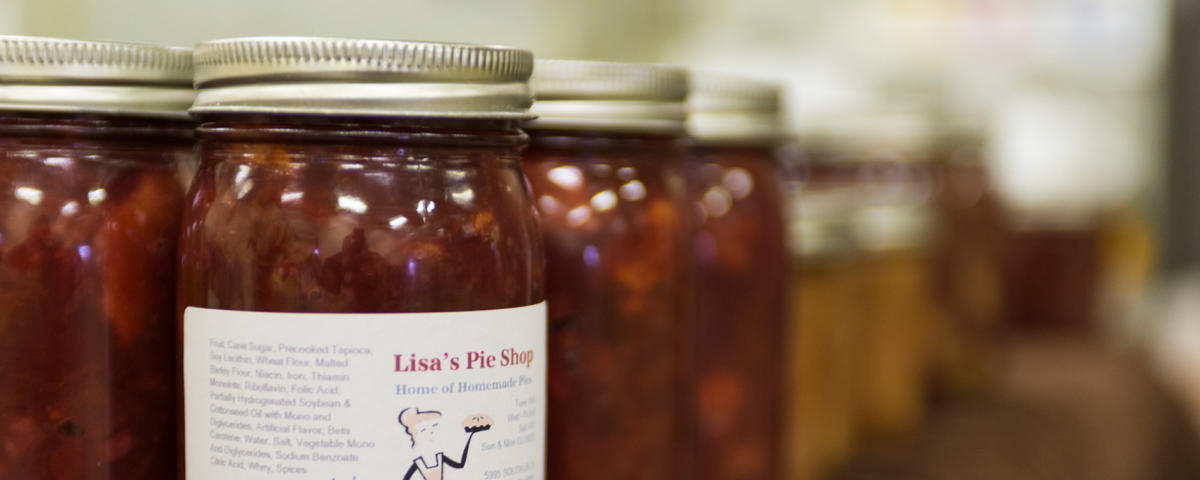 It can be a hassle to deliver or ship a fresh pie to a loved one, which is why Lisa's Pie Shop created pies-in-a-jar, which is exactly what it sounds like. The mason jar contains a slice of pie, crust and all, and has a shelf life of up to eight months. Flavors include apple, blueberry, cherry, peach, strawberry rhubarb and black raspberry. Call ahead to place an order, and remember that Lisa's only accepts cash and check.
A food allergy shouldn't make it difficult to find a sweet treat to eat. Purchase cookies, breads and more from No Label at the Table in Carmel, which only makes gluten- and dairy-free baked goods. No Label started as a farmers market business before opening their storefront, which employees individuals on the autism spectrum. Order chocolate chip, lemon almond, snickerdoodle and ginger cookies online.
Rail is known for seasonal, farm-to-table food, but they also make fresh jams available for purchase. Varieties include hibiscus jelly, blueberry rhubarb jam, strawberry balsamic and peppercorn pear. They're so good, even Clark Griswold would be happy to receive as a gift.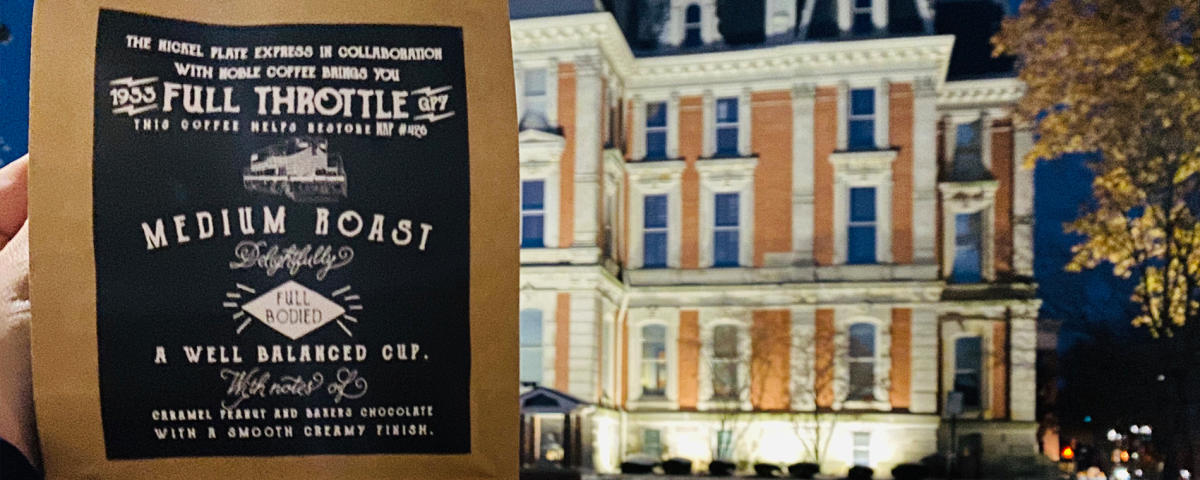 For the java lover, coffee beans make the perfect gift. This year, purchase the special Full Throttle blend from Noble Coffee and Tea Company in collaboration with the Nickel Plate Express. Proceeds will help restore the Nickel Plate Road 426 locomotive. Full Throttle is a medium, full-bodied roast with notes of caramel, peanut and bakers chocolate with a smooth, creamy finish. 
Bottle of vino in the stocking stuff – "wine" not? Drive north to Sheridan to Blackhawk Winery and Vineyard to purchase a bottle of wine. Choose from semi-dry and semi-sweet red and white wines, including the best seller Little Brother Red or the seasonal cranberry blend, available while supplies last. Can't make the trip to the store? Purchase online if you're over 21 years old.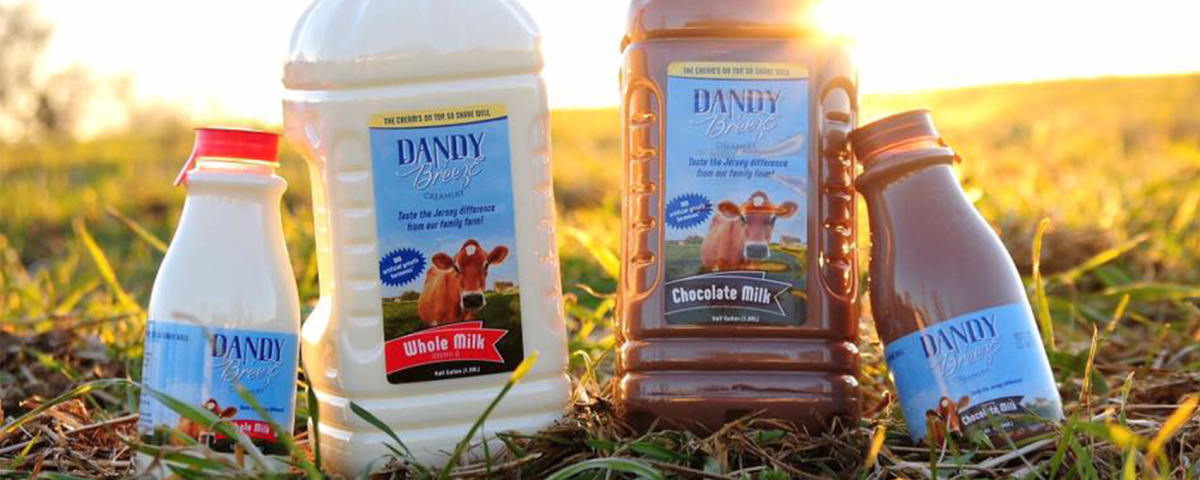 Pair fresh-baked cookies with a cold glass of local milk from Dandy Breeze Creamery in Sheridan, family-owned and operated. The milk is pasteurized, but never homogenized, meaning the cream rises to the top - so shake well before enjoying. Order a carton of whole or chocolate milk online or find it at local retailers like Mercantile 37, All Local and more.
Tina's Traditional Old English Kitchen
Looseleaf tea
Pinkies up for tea time! Have a taste of England wherever you are with loose-leaf tea blends from Tina's in Carmel. Try the best-selling 1776 blend, a caffeinated black tea with maple and strawberry pieces; Buckingham Palace Garden Party, created for the Queen's garden party each year with a blend of jasmine green and early gray; or the classic English breakfast tea.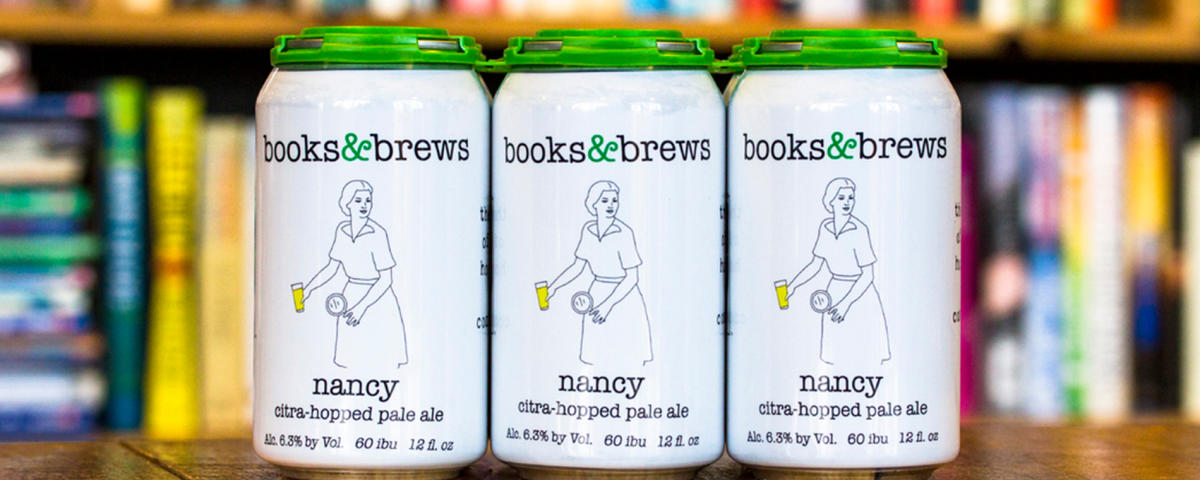 For the literary lover in your life, stop by Books + Brews Carmel to pick up a book, punny t-shirt and a can of book-themed beer. Canned options include the Nancy citra-hopped pale ale, Clifford the Irish-style red ale, Cream & Punishment cream ale, Charlie the chocolate milk stout and Shogun Soba Ale.