If you speak German, you might call her "mutter." French, "meré," or Spanish, "madre." No matter what language is at the tip of your tongue, mothers are people to be cherished. So much so, the second Sunday in May is dedicated to officially appreciating everything they do.
"Translate" your love for mom into a thoughtful and unique gift based on what she loves most (besides you, of course). Hamilton County's art districts, chic boutiques and locally-loved treat shops offer items sure to speak mom's language.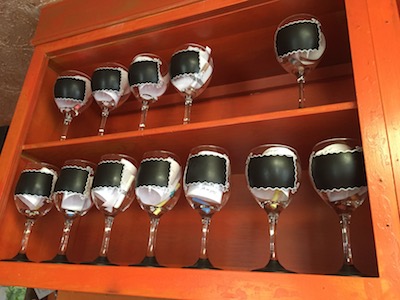 If mom is a "vino..."
Propose a toast to mom with a bottle of Napa-grown wine from Peace Water Winery. "Bliss," Peace Water's variety of sauvignon blanc or "Inspire" her with their North Coast rosé. Both varieties pair well with a fun and funky chalkboard wineglass or a "Rewined" soy candle, made from a recycled wine bottle, from Gallery 116 in Fishers!
If mom has a sweet tooth...
Show mom what a "treat" she is with something sweet like a macaroon tree from Union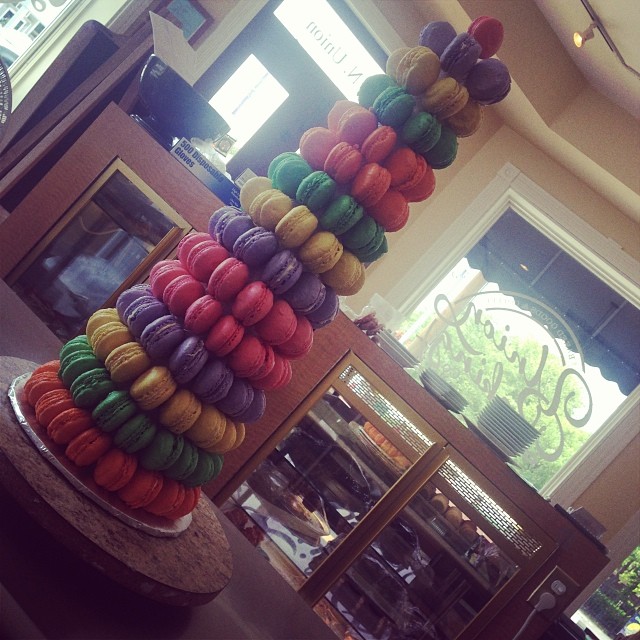 Baking Company in Westfield. Choose from flavors including vanilla, chocolate, caramel, lavender and coffee for the display of Union Baking Company's famous French confections! If something with crust and fruit filling is more her style, pick up an award-winning pie from Lisa's Pie Shop. Lisa's Dutch apple and blue raspberry pies are local favorites.
If mom is a fashionista...
Add some couture to mom's closet with spring clothing and jewelry sure to be the perfect fit. Check out Dottie Couture in Fishers, 14 Districts in Carmel or Karisma in Noblesville for unique boutique finds to deck mom out.
If mom is an experience extraordinaire...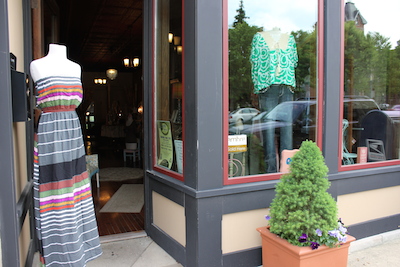 Give the gift of a fun experience with great memories to follow. For an afternoon in elegance, treat mom to the Mother's Day Brunch at Conner Prairie on May 10, complete with a stroll across the grounds following the meal. If mom is a music maven, give mom a set of tickets to sing along to Lady Antebellum on May 16 or Rascal Flatts on May 30 at Klipsch Music Center. If mom is a fan of bath and beauty products, treat her to brunch at Eggshell Bistro at Carmel City Center before heading to Bath Junkie where she can create her own shower gel, lotion or salt scrub featuring all the fragrances she loves.
Great Mother's Day gifts are closer than you think!