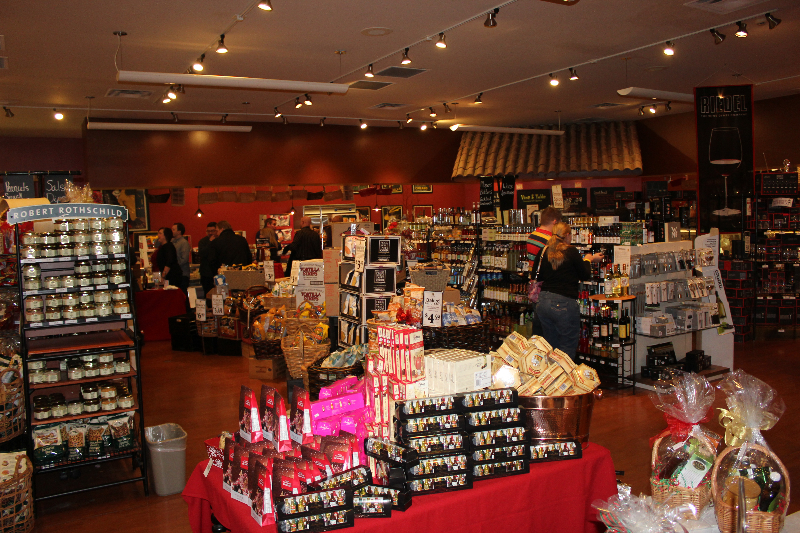 OK, I'll admit it: The "kid in a candy store" cliché rings true even under normal circumstances when it comes to me and Vine & Table in Carmel. After all, they have a seriously decadent supply of wine, cheese and chocolate, which I believe are among our world's finest culinary achievements.
But the Holiday Extravaganza a couple of weeks ago? Forget it. If not for the handy menu that guides attendees through 29 tables of some of their amazing offerings, I would wander aimlessly, not knowing what to sample next. The event is Vine & Table's largest tasting of the year, and believe me, this is an event in which you want to make the most of what is available.
As opposed to Vine & Table's other tastings, the annual Holiday Extravaganza is a ticketed event, costing $25 in advance or $30 at the door. But that shouldn't dissuade you from collecting a couple of friends and making the rounds. While wine is the main attraction, beer, Scotch, and other spirits including rye, bourbon, vodka and more are available for tasting. And I found it fun to taste things I normally wouldn't. For instance, my palate is virtually a Scotch novice. I like it, but wondered if I would be able to differentiate between the 18-year and 21-year Macallan Single malts. Not wanting to spend the nearly $500 it would require to purchase both bottles for this challenge, I was able to do so here.
In addition, my friends and I made a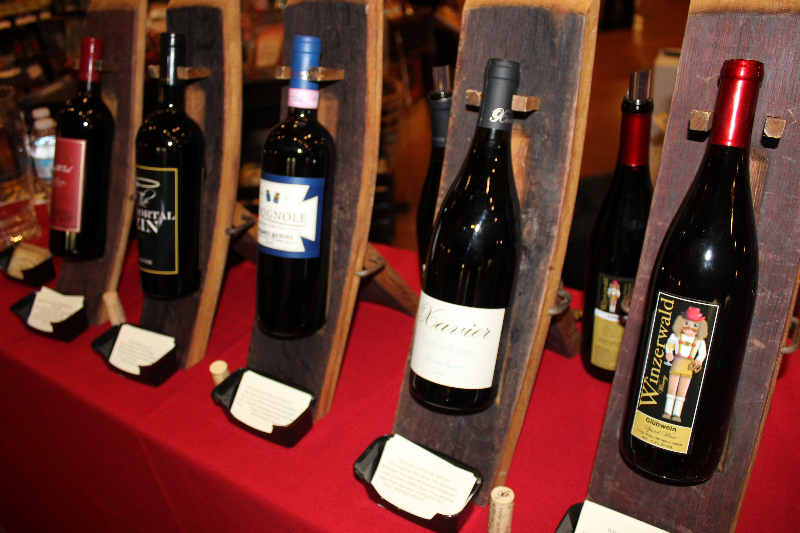 delicious discovery: Samuel Smith's Organic Chocolate Stout. While I typically shun flavored beers, this is the place to be adventurous, and I'm SO glad I did. The stout literally felt creamy and had a dark, rich cocoa flavor that was not at all overpowering. The beverage would make a nice addition to holiday entertaining, perhaps even served with a bit of Framboise for those wanting a chocolate-raspberry treat in lieu of dessert or a digestif.
Of course, since the Holiday Extravaganza also is catered, my friends and I had our share of lovely and tasty desserts in addition to soups, pastas, meats and cheeses. It made for a pleasurable evening, and with everything sampled also being on sale, we were able to purchase our favorite items as gifts or, you know, to attempt to recreate the fun in our own homes.
Vine & Table also stocks an impressive amount of locally produced items, including dips, cheeses, beer and spirits,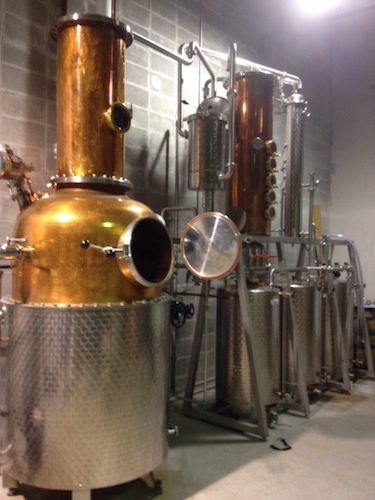 including those from Heartland Distillers. I had the pleasure of touring Heartland a while back, and I was supremely impressed by not only their tasty products, including Spring Mill Bourbon, a twice-barreled straight bourbon whiskey; Indiana Vodka and Sorgrhum, America's First Sweet Sorghum Spirit, but also the cool, streampunk-looking distiller in which they are created (pictured).
In the past, Vine & Table had a monthly complimentary Pick 24 tasting, where you could sample wines sale-priced at $24 or less. They are shaking things up for the New Year, and are planning different monthly tasting events. Details are forthcoming. I, for one, can't wait! For even more adult beverage tastings and ideas, visit Harmony Winery, Arcadia Wine & Spirits, or Barley Island Brewing Company.
Cheers, Hamilton County!