Spring is finally here! Rather than focus on spring cleaning, which is no fun at all, we want to show you how to get out and get dirty in Hamilton County, Indiana. Whether you're a fit family or out for a couple's adventure, here is how you can do it for $250 or less.
First step, book your hotel! You'll need a great place to clean up. But don't worry, at an average of $110 a night, they won't clean out your wallet.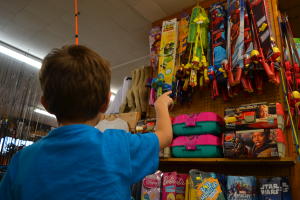 Getaway suggestions for the fit family:
- Head to Noble Coffee & Tea and wake up at locally-owned Noblesville favorite with plenty of space for kids. Get into the spirit of this getaway with a dirty chai ($6).
- Get a little dusty on the trail. Hamilton County offers an awesome Trail Guide to help take away the guess work. (Free on foot or $3-31 for rental bikes).
- Enjoy a picnic lunch at one of the many great parks Hamilton County offers. Enjoy the sights or fly a kite at Coxhall Gardens, hike the trails at Ritchey Woods Nature Preserve, enjoy the playgrounds at Forest Park or visit the nature center at Cool Creek Park. All of which are free for visitors! (Free).
- Go fishing on the White River, Geist or Morse reservoirs. You'll be sure to find a new favorite fishing hole. Bryan at Schwartz Bait and Tackle will (fishing) hook you up. ($9 for a day pass, $20 for supplies).
- After a great day out in the County, enjoy family-friendly dining and get some blackened jerk chicken or red beans and rice at Yat's in Carmel, Fishers or Noblesville ($30-40+ per family).
Getaway suggestions for the couple's adventure:
- Get started with two (much more romantic) choices for your dirty chai: Hubbard + Cravens and Cafe Patachou. In addition to great coffee and tea, they both serve up some specialty breakfasts you won't want to skip ($30 per couple).
- After breakfast, start your adventure in Hamilton County without even going off-road. Enjoy a more romantic cruise around the Carmel Arts and Design District. The area is packed with art galleries and shopping, which couples can enjoy for free.
- After working up an appetite, head to MudBugs Cajun Cafe for some award winning dirty rice. (Between $10-30 per couple).
- Lastly, stay in theme and order dirty martinis at the Matt The Miller's Tavern in Carmel or try the local craft brew Dirty Helen Brown Ale at Barley Island Brewing Company in Noblesville. ($14 for two).
Hope you enjoy this spring by getting dirty while you #VisitHC. Be sure to share with us by tagging @VisitHamiltonCo, and @luisruvi on Twitter and Instagram.