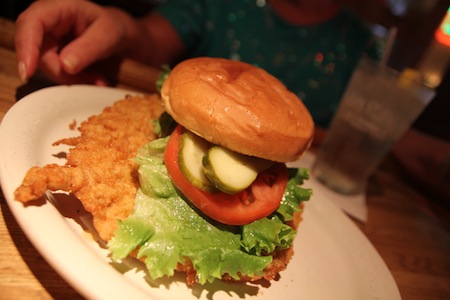 Jordan, our Digital Marketing Coordinator, has a passion for good eats. And as a former football player, he sure knows how to chow down on lots of grub! So who better to tell you about some of Hamilton County's fan favorite dishes and eating challenges? Here's the first in a series of foodie fun blogs from Jordan himself- bon appetit!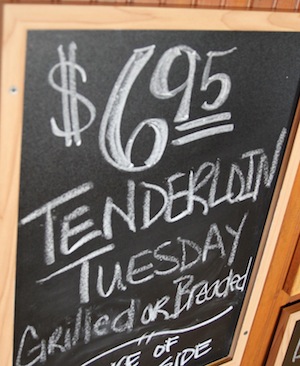 My latest foodie outing was to Dooley O'Toole's in Carmel. The expectations for Dooley's and its famous breaded tenderloin were high, and I am pleased to say that Dooley's not only met them, but surpassed them. Their breaded tenderloin was incredible. It was not greasy, not overly thick and had a rich texture to the breading. It was just downright delicious!
An equally tasty side of chive fries accompanied the tenderloin. These came highly recommended from not only the Hamilton County Tourism staff, but also the staff at Dooley's. The only flaw to this otherwise perfect sandwich was the bun. It was not toasted, which I don't mind, but because of the juiciness of the vegetables the bun became soggy and began to deteriorate. It is easy to understand all the hype about Dooley O'Toole's and their magnificent breaded tenderloin sandwich!
You can go try this fabulous tenderloin sandwich for yourself at Dooley O'Toole's any time. But for Tenderloin Tuesdays (Tuesdays through July 29), you can get a "mini" tenderloin with soup and chips for just $6.95.