Jordan, our digital marketing coordinator, has a passion for good eats. And as a former football player, he sure knows how to chow down on lots of grub! So who better to tell you about some of Hamilton County's unique dishes and eating challenges? Read on to find out "What will Jordan eat?"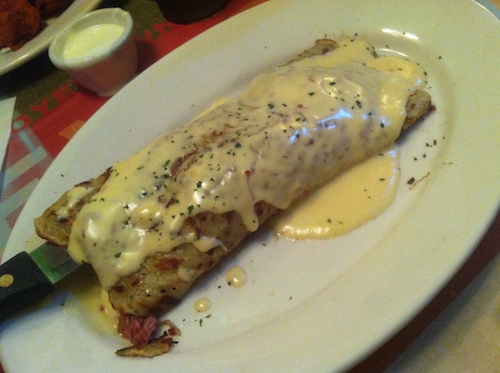 The month of March always puts me in the mood for some Irish eats! Rather than the standard shepherd's pie, I decided to try something new this March.
Mo's Irish Pub in Noblesville offers the classic Irish dish, the boxty. I consider this concoction to be an Irish burrito. The potato pancake is generally wrapped around some sort of meat and topped with a sauce or dressing. Mo's went the extra mile and created the Reuben boxty, which I could not help but try. The meat was corned beef and the sauce was Thousand Island and a mix of creamy cheese. Sauerkraut was also included in the filling. It is like eating all of the best ingredients of a hearty sandwich and presenting them all in a tasty potato blanket. What's not to love? I would order this again and again any time of year!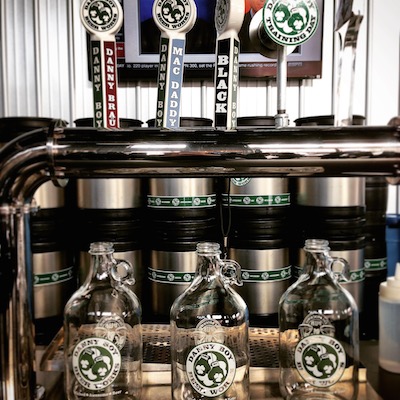 The Reuben boxty left me a little parched, so I decided to try another Irish staple: a stout beer. I found a new favorite at the newly opened Danny Boy Beer Works in Carmel's West Clay. They have over 50 beers on tap, including several of their own creations. I highly recommend the Rock 'n' Rolla stout. It's a dark Irish stout that touts 100 IBUs (that's International Bittering Units for you non beer connoisseurs out there). It's a pretty strong brew, but there are plenty of other options if stouts aren't your style. My other favorites were the Training Day and Black IPA. Danny Boy is a pretty cool brewery that's housed in a fire station-type building and staffed with brewers and beer experts who will be sure to find a beer that suits you.
Next time I won't be waiting until March to try my new Irish favorites in Hamilton County!