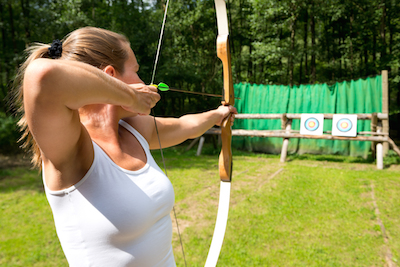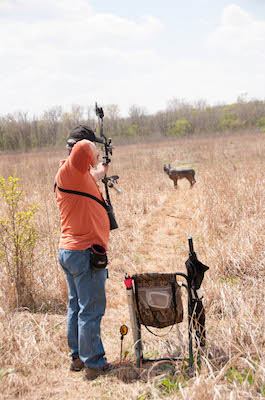 If you know bow-wielding characters like Katniss, Daryl and Merida, then you know that the popularity of archery is on the rise. If you've ever wanted to pick up a bow and try this sport for yourself, then you're in luck! A brand new archery range is opening in Noblesville just in time for summer. Koteewi Range Sport & Target Archery Center at Strawtown Koteewi Park in Noblesville is the largest archery facility in the state of Indiana and will have plenty of space for experienced and new archers.
Koteewi Range boasts 96 covered shooting stalls, Olympic-sized ranges plus a shooting trail with 3D targets. Best of all? You don't even have to bring your own equipment. Rental bows and arrows are available right on site along with classes and lessons if you need some instruction.
This impressive new facility will open with a Grand Opening Celebration on June 6, 2015. See exhibition archers Frank Addington Jr. and Randy Oitker perform nearly impossible precision shots like shooting a baby aspirin from the sky and even meet Olympic medalist archer Rick McKinney. Free range time is available for seasoned archers or those that are brand new to the sport. Along with the archery fun, there will be a bounce house, climbing wall and more for families to enjoy.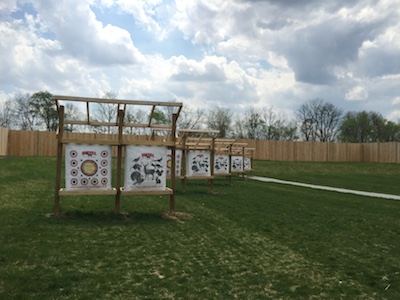 Koteewi Range Sport & Target Archery Center Grand Opening
Saturday, June 6
10 a.m.- 4 p.m.
22735 Essig Avenue, Noblesville, IN 46060
KoteewiArchery.com