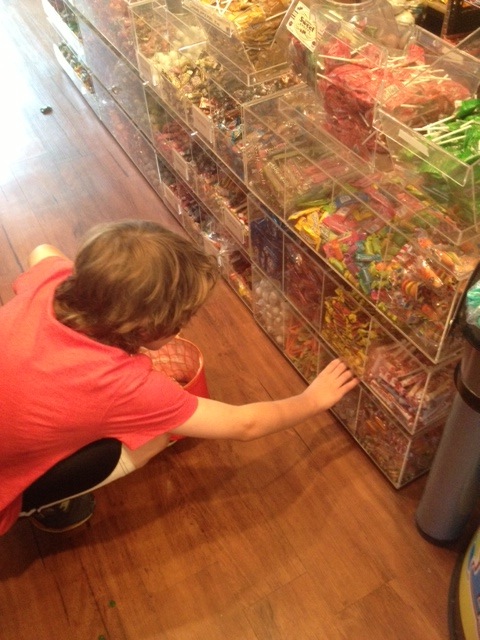 Candy represents childhood. It's given as gifts to loved ones. It is present in many celebrations. It cheers you up. One of the best-selling app games ever revolved around crushing it. Ryan Gosling famously once said the thing he liked best about being a grown up is the right to buy candy wherever and whenever he wanted. Yes, I think it's safe to say life is sweeter with candy! And with June being National Candy Month, it's the perfect time to indulge.
Not that a particular month or day is needed, apparently: We Americans eat about 25 pounds of candy each, each year, according to food.com. And everyone has a favorite (or several) from childhood or yesterday. Happily, it's easier than ever to find those forgotten favorites on the web, which is convenient, but what's even better is going to a store and browsing. Candy stores are such bright-happy-fun places! Walking the aisles allow you to recall the first time you were brave enough to let Pop Rocks sizzle on your tongue. Or the time(s) your mother gave you a chocolate bar to eat while she cleaned up your skinned knees.
Whatever your candy preference or memory, there are places in Hamilton County to find them, not pay shipping, and enjoy the sights, smells and nostalgia of the sweet stuff.
The Simply Sweet Shoppe in Carmel is just such a place. Grab a bucket and handfuls of your favorite hard-to-find confections. Such as Butter Rum Lifesavers, Pop Rocks, Now and Laters, an amazing array of jelly bean flavors, specialty chocolates and more.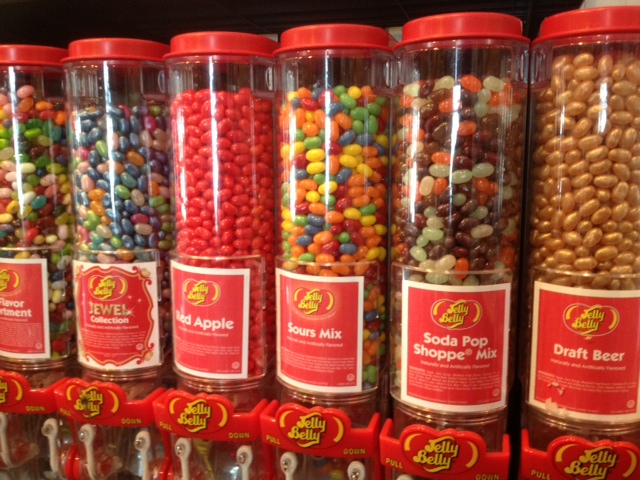 The General Store at Logan Village Mall in Noblesville also carries a fun selection of old fashioned candy in a fittingly old fashioned display.

Craving something more upscale rather than nostalgic? Head over to Vine and Table for Indiana-made chocolates and truffles. There, you can find Ghyslain, which makes lovely turtles that are, indeed, shaped like turtles. They are hand-painted edible works of art using shaded cocoa butter. And they are almost too pretty to eat. Almost.

On the other end of the beauty spectrum, but still on-topic with candy, what is up with bizarre gummy candies? Yes, everyone knows and loves gummy bears, but they now come in a dizzying array of figures from gross (rats, spiders, and worms) to anatomical (eyeballs and feet) and beyond (army men and haggis).
But I digress.
While this is national candy month, if your taste runs more International, never fear. World Market in Carmel has a couple of aisles dedicated to confections from around the world.
Want to make sure your chocolate is organic and supports social causes? Head to Earth Fare.
Whatever your preference, remember: Life is short and awesome, so just eat the darn candy!