Nothing sounds better than summer in Hamilton County, Indiana. As a lifelong resident, I have always appreciated the outdoor concerts available almost every night of the week. Whether it is a small show in a park on a Tuesday, or a rocking crowd at Klipsch Music Center, I never have to leave the county to find amazing music.
This summer, join 24,000 of your closest friends and fellow music fans at Klipsch Music Center, where the biggest names in rock and rap, country and folk perform their greatest hits. Located in Noblesville, this outdoor amphitheater has been a local summer staple for 25 years. Here, music lovers of all ages can experience their favorite tunes under a starry sky, so whether you are seated under the pavilion or on a blanket in a general admission lawn spot, there isn't a bad seat in this venue.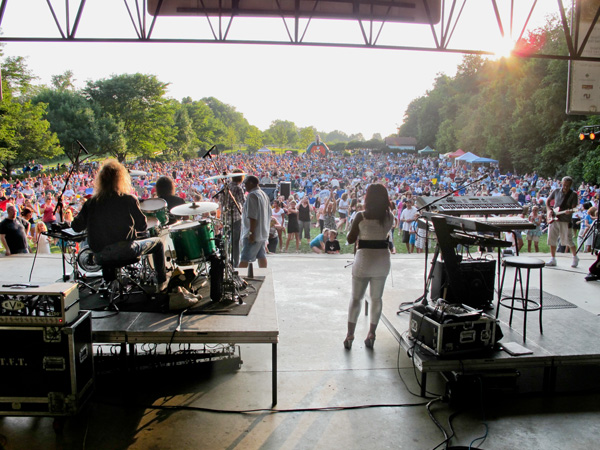 At Klipsch, the atmosphere of excellent sounds, warm air, and a happy crowd offers a musical experience unlike any other - so grab a cold drink, find your friends, sit back and enjoy the show.  The season begins May 17 with the country croonings of Rascal Flatts, with the great music continuing all summer long. 
If local music is more your thing, visitors can find an outdoor concert perfect for all ages almost every night of the week. Tuesday nights, head to the Nickel Plate amphitheater in downtown Fishers where the free summer concert series is sure to get the entire crowd on its feet. Each Wednesday night, Carmel offers entertaining shows beginning at 7:30. Head to the gazebo in downtown Carmel and take part in this fun summer tradition. The music at both Dillion Park and Forest Park in Noblesville will keep toes tapping on Thursday evenings. Also a free show, this exciting event is open to everyone! Looking for a show on Fridays? The Cool Creek Concert Series is the place to be, with tickets at only $5.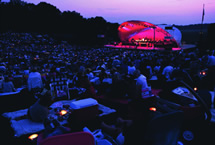 But that's not it! Throughout the summer, Conner Prairie and the Indianapolis Symphony present Marsh Symphony on the Prairie. Beginning its 33rd year, Symphony on the Prairie is a signature event within Hamilton County. At the Symphony, attendees can listen to the beautiful music, enjoy a picnic, and watch the sunset. If you want to make the event even more unique, hop on board the 1859 Balloon Voyage and soar to the sky while listening below.
Looking to stay inside while enjoying a show? Check out the Center for the Performing Arts summer schedule.
With all these amazing live music options, Hamilton County is Like Austin, Only Closer. For a complete line up and more details visit visithamiltoncounty.com!