I've only been to New Orleans once, which is a gigantic tragedy. But in that one visit, I think I figured out the soul of the city. They just really, at their core, want to party. And what makes a party? Food and music! The music could be an entire blog post, but for our purposes, we'll focus on food.
As fat Tuesday arrives Feb. 13, marking the culmination of Mardi Gras celebrations, don't fret if you aren't down in the Crescent City. There are lots of ways to get your Cajun fix here in Hamilton County, Indiana. Take note!
Let's not even pretend it wasn't an instant thought when it comes to New Orleans fare. I'm incredibly partial to the Chili Cheese Etoufee loaded with crawfish and all the right spices, but you really can't go wrong with any dish here. Owner and New Orleans native Joe knows what's up. Don't forget to grab some King Cake for dessert, a rare offering reserved just for Mardi Gras time. Celebrate with some southern flavor at their Carmel, Fishers or Noblesville locations.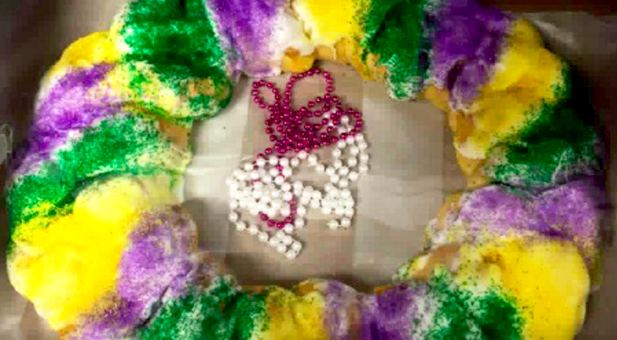 Just in it for the sweets? King cake is Mardi Gras' royal dessert. Find these colorful confections at Titus Bakery and Deli in Westfield - order one and you'll be the life of the party (or office), trust us
See? No excuses for neglecting fat Tuesday cuisine! Hamilton County can bring the party to your mouth, no airfare required.
To get inspired for your Hamilton County getaway, be sure to follow us on Facebook, Twitter and Instagram.