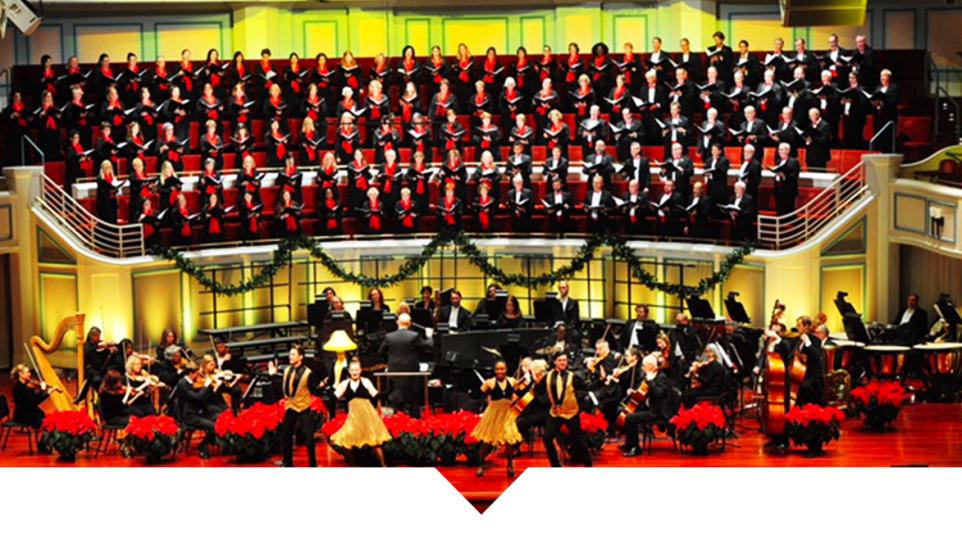 The holiday season comes to life onstage through moving music and powerful performances. Here is a roundup of the top Christmas shows and holiday performances happening in Hamilton County, Indiana.
Nov. 16 – Dec. 14 | Thursday – Sunday, 7:30 p.m. | The Studio
This beloved Frank Capra American holiday classic film comes to captivating life as a live 1940s radio broadcast.
Nov. 23 – Dec. 9 | Friday – Saturday, 8 p.m.; Sunday 2 p.m. | The Belfry Theatre
The play is a traditional stage drama based on the short story and booklet The Greatest Gift, which Philip Van Doren Stern wrote in 1939 and published privately in 1945.
Nov. 23 – Dec. 31 | Times vary | Beef & Boards Dinner Theatre
A young orphan, Buddy, is raised as an elf after he crawls into Santa's bag of gifts and is taken to the North Pole.
Nov. 27 | 7:30 p.m. | The Palladium
Join Harry and his band as they celebrate New Orleans' 300th birthday and performs a selection of holiday favorites.
Nov. 29 | 7:30 p.m. | The Palladium
Evans promises a mix of seasonal classics and her own material on this limited-engagement At Christmas tour, reflecting her 2014 album of the same name.
Dec. 1 | 8 p.m. | The Palladium
Jane Lynch brings her comic skills and musical prowess to the stage in this hilarious and poignant show inspired by classic Christmas albums of the 1950s and '60s.
Dec. 2 | 6 p.m. | The Palladium
The Indiana Wind Symphony celebrates the holidays with guest soloist, Jessamyn Anderson and Santa and Mrs. Claus.
Dec. 8 | 7:30 p.m. | The Palladium
'IU Health Holiday Pops' featuring vocalist Sarah Kate Walston and the Indianapolis Children's Choir. The afternoon concert will be younger audiences, without intermission and with Santa & Mrs. Claus.
Dec. 8 – 29 | Thursday – Friday, 7 p.m. ; Saturday, 2 p.m. ; Sunday , 5 p.m. | The Tarkington
The jack-of-all trades, Bert, introduces us to England in 1910 and the troubled Banks family.
Dec. 9 | 7 p.m.| The Palladium
Joining Koz for this year's Christmas tour include blues-rock saxophonist Mindi Abair, R&B singer-songwriter Jonathan Butler and smooth jazz/New Age pianist-composer Keiko Matsui.
Dec. 8 | 4 p.m. | Carmel Arts & Design District
Join carolers on porches on the east side of Range Line Road to celebrate the season. 
Dec. 13 – 14 | 7:30 p.m. | The Palladium
Directed by Eric Stark, the Indianapolis Symphony Orchestra and Indianapolis Symphonic Choir perform this powerful piece.
Dec. 15 | 8 p.m.| The Palladium
This one-of-a-kind production is based on a World War I incident in which German and British soldiers on the Western Front laid down their arms briefly on Christmas Eve.
Dec. 21 – Dec. 23 | Times vary | The Palladium
Enjoy your favorite carols and Christmas music featuring the Indianapolis Symphonic Choir, Indianapolis Chamber Orchestra and musical surprises for kids from one to 92.
For more events and things to do this winter in Hamilton County, Indiana visit our events calendar or check out our holiday page. Be sure to follow us on Facebook, Twitter and Instagram.