We have a new look! After a lengthy design and vetting process, we have an updated brand designed to be fun and engaging and more accurately reflect the fact that so much travel planning happens online. Our new look is launching today on our social media pages and our website's transformation will be complete very soon.
The new logo is designed to reference a geo-tag or the look of an on-line map pin. It reflects the new reality that most travelers dream, research and make reservations on-line. The new logo pulls all of HCCVB's efforts together with a cohesive brand platform.
We didn't come to this conclusion overnight, we did our homework. Survey research on the new look shows that respondents think the new logo looks contemporary, fresh, clean and sporty. Some remarked that it looks like a balloon and made them think of adventure. Others immediately noted it makes them think of travel. The same logo will be used with varied color treatments for various applications including sports marketing through the Hamilton County Sports Authority.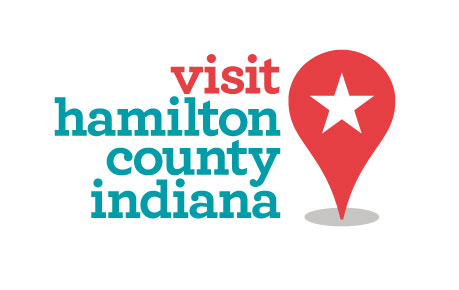 Brenda Myers, our Executive Director, says the logo talks about our area's future as a destination. "This new mark points to the growth in Hamilton County's diversity of product offerings that draw people here. From youth sports to leisure travelers, arts fans and golfers, the new mark and brand more accurately reflect who we are."
We work to stay ahead of trends in travel including the explosion in online travel research. This reflected by our ever-growing website that greets travelers with web-based reservations and reviews, interactive calendars and a trip planner. Area writers and staff experience Hamilton County's adventures and share their stories right here on our blog. We also share travel inspiration on Twitter, Facebook, Pinterest and more. You can find all of the places to follow and interact with us on our re-vamped Social Suitcase page.
We are very excited to share this shiny new brand look with you and continue to bring you travel tips and ideas for your next visit to Hamilton County, Indiana!