New Year's Eve brings about a variety of emotions. All at once we are sad about the time that's passed, but hopeful for what the new year might bring. While New Year's traditions vary, toasts and well wishes at midnight and kisses from those you love all are pretty standard during celebrations. The question is, do you want to stay at home and watch people have fun celebrating on TV, or do you want to go have fun and celebrate?
If you answered the latter, Yay! Correct! Well, revelers, you're in luck! There are a number of awesome options in Hamilton County, Indiana.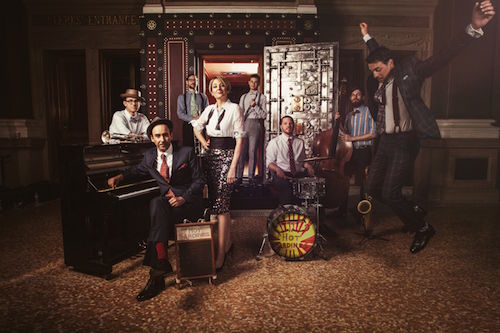 First off, you can be a part of Carmel History and ring in 2016 at the inaugural New Year's Eve Extravaganza at the Palladium. The event is a huge deal that's bound to be fabulous. In addition, the festivities are spread throughout the Palladium, so you can mix and mingle in what will feel like multiple parties including live music from local bands The Bishops and Flatbed Twitch, karaoke, cocktails, and hors d'oeuvres. At 10 p.m., the main event begins as The Hot Sardines take the stage.
Tickets are $100-$175. For more information: www.thecenterfortheperformingarts.org.
Make it an all-nighter by adding a four-course meal and overnight stay at the Renaissance Hotel for $230.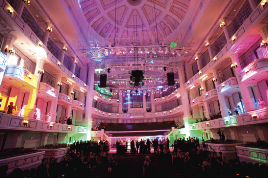 Also in Carmel is Glitteratti, a New Year's Eve formal dinner and dance at the Ballare Ballroom, 111 Medical Drive. This marks Ballare's first black tie affair for New Year's. Live music by Tuxedo Junction will provide the soundtrack for the event, which include hors d'oeuvres, dinner, dancing, and a champagne toast at midnight. A cash bar also will be available.
Tickets are $50. For more information: www.ballareballroom.com.
If you want to make your celebration a family affair, check out the First Night Noblesville New Year's Eve Event. This is a non-alcohol, family event and includes the movie, "Minions;" games; pizza; popcorn; and bingo at the Hamilton County 4-H Grounds, 2003 Pleasant St. All this, PLUS, you won't miss the NY Times Square ball drop, because it will be broadcast at 11:45pm.
Tickets are free. For more information: www.firstnightnoblesville.com
Again, the choice is yours. You can drop the ball by staying home at watching the ball drop on TV, or you can make memories and ring in 2016 in style right here in Hamilton County.