If you call yourself a Hoosier, you've likely had your fair share of tenderloins. Here in Hamilton County, Indiana, we have a wide selection of restaurants that serve the uniquely Hoosier sandwich. There are 25 restaurants participating in this year's annual #TenderloinTuesday celebration with old classics and new favorites in the lineup. We're taking a detailed look at Dooley O'Tooles and Caplinger's Fresh Catch.

In one ring, we have the Irish themed pub Dooley O'Tooles, located in Carmel, Indiana.  Locally owned and operated, it's a restaurant committed to buying from local suppliers and supporting the local community. Owner Doug Kemp promises their tenderloins are the freshest any place around with cuts from Joe's Butcher Shop in the Carmel Arts & Design District. Last year, they topped the list of most tenderloins sold for Tenderloin Tuesdays, with one day reaching 165 sandwiches in a day! There's a reason they've sold the most tenderloins in a day – the tenderloins hang well off the plate using a top-notch cut of meat, pounded to the perfect thickness and covered with breading that stays crispy through the life of the sandwich.
Dooley's is giving away 95 tenderloins July 11 as part of "Lunch on Q" with Q95!

In the other ring, we have another locally owned and operated establishment: Caplinger's Fresh Catch in Noblesville, Indiana inside Gray Road Market by Broccoli Bill's. It's primarily known for fish so most people may not realize they offer tenderloins. With three locations in central Indiana, it's an awesome choice for fresh Indiana farm-raised meat and fish. In fact, Caplinger's has been voted #1 Place to Eat in Indiana by Yelp and MOVOTO.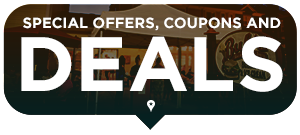 Where will you start on the Tenderloin Trail? Will you venture out and try something new or stick to the ol' favorites? Tag us in your photos with #TenderloinTuesday and @VisitHamiltonCo and share your experience, and visit our blog all month long for more tenderloin tips and insights. Happy eating!