May is here! The return of warm temps means a lot of our daily activities get to move
outdoors
, including eating and
shopping
!
I gotta admit, I love grocery shopping. Not the frantic mid-week dash for more milk with my kids in tow, but the leisurely weekend haul by myself. I'm not loyal to any particular store, and its fun to cruise the aisles of several spots, seeing different produce as the months change and finding cool new local cheeses, breads and honeys I haven't tried before. Food is fun to me.
What's even more fun is moving the whole experience outside! This month, farmers markets are setting up camp in the Saturday sunshine and giving us a reason to roll out of bed earlier. We hit the Fishers Farmers Market (open Saturdays from 8am-noon) this week and filled our shopping bag and our bellies within a matter of minutes. Our kids danced around to live music at the Nickel Plate District Amphitheater and munched on kettle corn while I stocked up on fresh bell peppers, Swiss chard and handmade pasta.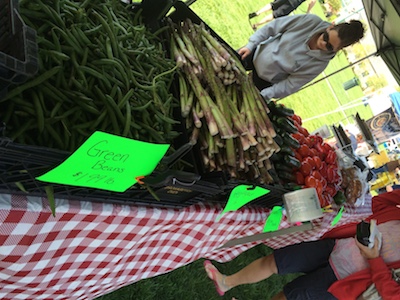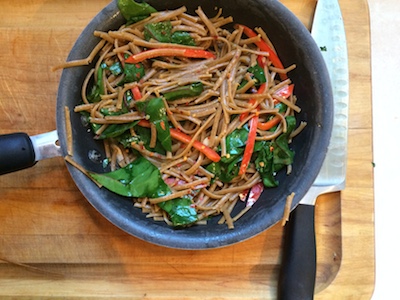 *Side Note: If you see an impressive line at a vendor, it's safe to assume the item is delicious. This is how I found myself polishing off an order of Mathoo's egg rolls, despite having just eaten breakfast. It doesn't matter if you're full....eat them anyway, people!
Later in the weekend, the red peppers and chard were sautéed in olive oil with garlic and red chili flakes and tossed with chili-cilantro infused linguini for a spicy and super local supper!
Can't make it to the market? There are still plenty of places in Hamilton County to dine al fresco in this gorgeous weather! Some of my personal favorites are Bazbeaux Pizza and Bub's Burgers near the Monon Trail, divvy for its spacious, sunny patio and Upland Carmel Tap House (especially when there's live music).
Get all your food fixes outdoors this season!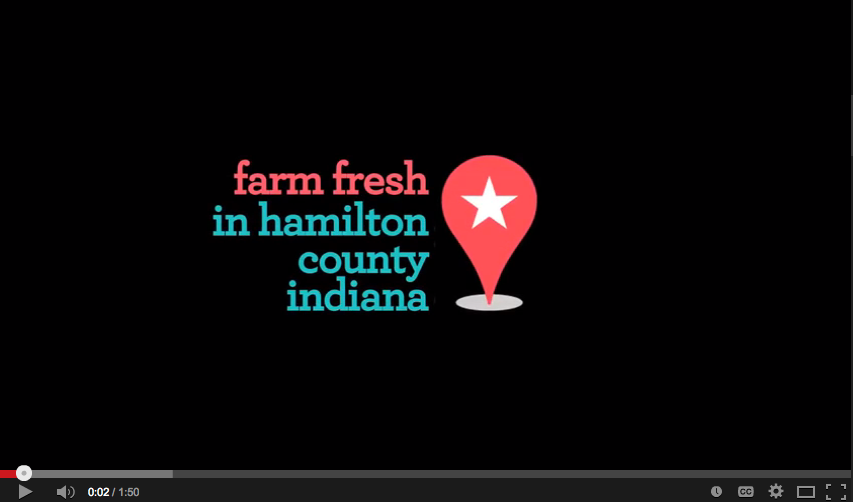 Local area farmers markets:
Carmel Farmers Market
Saturdays, May 2- September 26
8 a.m. - 11:30 a.m.
Center Green, Carmel
Noblesville Farmers Market
Saturdays, May 9- October 17
8 a.m.- 12 p.m.
Downtown Noblesville at Riverview Health
Fishers Farmers Market
Saturdays, May 2-September 26
8 a.m. - 12 p.m.
Nickel Plate Amphitheater Lawn, Fishers
Saxony Market
Saturdays, May 23- September 12
8 a.m.- 12 p.m.
Saxony Development, Fishers
Noblesville Main Street Thursday Market
Thursdays, June 4- September 17
5- 8 p.m.
South Alley, next to Noblesville Visitors Center on the Historic Courthouse Square
Westfield Farmers Market
Fridays, June 5- August 28
Americana Bank Parking Lot, Westfield