On
April 26 and 27
, visitors will have a unique opportunity to ride with the
Leviathan No. 63
. What is that, you may ask? It's a full-scale replica of a 1860s steam locomotive! It will be rolling into town to offer special rides on the Nickel Plate Heritage Railroad from Fishers to Noblesville and back.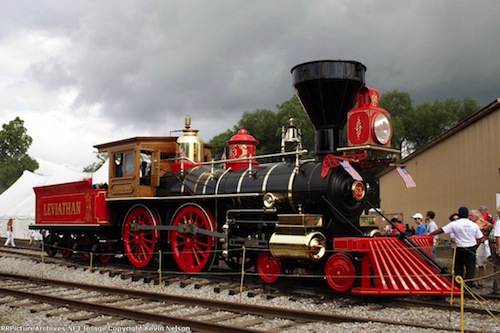 This is clearly no ordinary steam locomotive; it's got interesting ties to our country's past. The Leviathan was made for a special purpose: to pull replica funeral train cars. Together the cars and locomotive will make up the 2015 Lincoln Funeral Train that will serve as a tribute to the 150th anniversary of President Abraham Lincoln's final journey. Once completed, the train will travel the exact route from Washington DC to Springfield Illinois that Lincoln's funeral train traveled.
And this is where YOU come in. Train lovers of all ages are invited to help raise funds for this impressive project by taking journeys with the Leviathan locomotive. A portion of each ticket sale will help fund the yet-to-be-built funeral cars that will make up the complete 2015 Lincoln Funeral Train.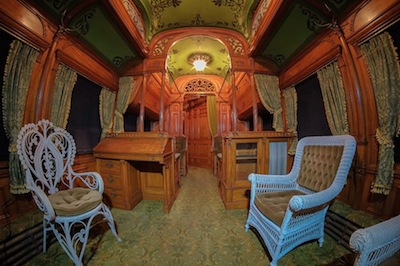 Rides are offered both Saturday, April 26 and Sunday, April 27 and there are two car options available. Train-goers can pick either an open-air car or the 1898 private rail car of millionaire Henry Flagler. This luxurious car has beautiful woodwork and furniture and is currently maintained by the Indiana Transportation Museum. Passengers that choose to ride in style in this car will also receive refreshments and a Lincoln Funeral Train pin.
Whether you are a train enthusiast, a history buff, a lover of all things Lincoln, or just visiting- this is a great chance to experience something new (and old!). What a way for the Indiana Transportation Museum to kick off their 2014 season!  Get a sneak peek of the Leviathan in action HERE.