New Year's Eve is closer than you think, and it's time to secure your spot at the perfect party! Thankfully, there is a wide variety of ways to bring a great start to 2015 here in Hamilton County, from an island vibe party to kicking off your New Year's resolutions early.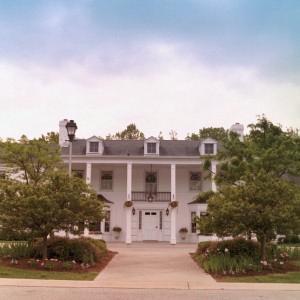 The Traditional:
The Mansion at Oak Hill will continue their tradition of a classy party for New Year's Eve. Hors d'oeuvres, a filet dinner and lots of desserts will fill the bellies of party-goers as they dance the night away with help from a live band.
The Escape:
Escape to the Caribbean this New Year's! Ok, maybe not entirely, but Prairie Guest House will be ringing in the New Year island style with music, fruity drinks, and island fare. Extra perk? You can reserve a room so you won't have to make a cold journey home in your grass skirt. Brunch will be provided on New Year's Day, this is a bed and breakfast after all!

The Kid-tastic:
For those with kiddos in tow, you can still have a blast this NYE. Laser Flash in Carmel is extending their hours so your can start the New Year with a game of laser tag! Unusual yes, super costly no. $25 bucks gets you games of tag, bottomless fountain drinks, a party hat and a noise maker.

 The Chiller:
It may not last until midnight, but Winter Wonderland on Ice at the Carmel Ice Skadium will be open late on NYE. Skating enthusiasts or beginners are welcome to the public skate hours of 12-5 p.m. and 6-10:30 p.m. and the rink is decorated for the holidays. So grab a scarf and some hot chocolate and prepare to ring in the New Year in a cool way.

The Classic:
Raise your glass for a very special celebration at Lutz's Steak House in Noblesville. Owner Nancy will be retiring and has invited everyone to celebrate with her! Prime rib and other classic dishes will be offered along with a complimentary champagne toast at midnight.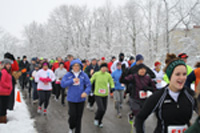 The Health Nut:
New Year's resolution? Check. All of you wishing to start the New Year on a healthy note can take part in Race to the New Year on December 27. Cool Creek Park will play host to race-goers who can walk or run the 5K through the beautiful park.