When hundreds of Lycra-clad cyclists click into their pedals and roll out of Carmel's Coxhall Gardens for the Rollfast Gran Fondo early on Sept. 15, they'll know they're participating in the world's fastest "gran fondo" bike ride. And they no doubt will be aware that the event has been selected as the Gran Fondo World Tour's 2019 world championship race.
    
What they might not know is the story of the couple behind the race, a story that blends an unlikely connection, a shared passion for fitness, a startling tragedy and a desire to make a difference for people facing overwhelming darkness.
Wheels in Motion
Although the Rollfast Gran Fondo (a "gran fondo" is a long bike ride based on an Italian model, usually at least 75 miles and often 100 miles) didn't emerge as an event until 2013, you could say it took root in the early 1990s, when Matt Tanner, then a Purdue University computer graphics student, caught the road-cycling bug.
"Growing up, I was all BMX and skateboards, and in college I started mountain biking pretty seriously, but then I started riding with the cycling club," Matt said. "I was on my mountain bike and they were on road bikes and I thought, 'This isn't cool.' So I got my first road bike, and it was totally different. It was so fast."
You could say the Matt's wheels had been set into motion.
Still, you might not have seen Rollfast in the future for Matt. After he left college, he landed a job as a graphic designer and creative director in the high-tech industry. He seemed to be on track for a long, successful career. But cycling and his entrepreneurial mind continued to lure him in a different direction.
In fact, during and after the decade and a half that he served as creative director with Carmel's BitWise Solutions, Matt launched a series of road-cycling-related enterprises: He offered coaching services to cyclists trying to increase their performance, and, as Wheeltags, designed and marketed visually striking decals for bicycle wheels. He led spin classes, operated Recover Fast Spa and launched a cycling team/club named Rollfast.
It was in his role as Rollfast leader that Matt first met Chris Burd. In the movies, they might call it a "meet cute" moment: while Matt had known her late husband, he hadn't met Chris, but he wanted to ask if the auto dealership she and her husband had founded would sponsor the Rollfast team. The person who connected them warned him not to get his hopes up because, "Chris pretty much hates cyclists," Matt said.
Instead, as the couple tell the story, Chris saw Matt and said, "Who is this guy and when are we getting married?"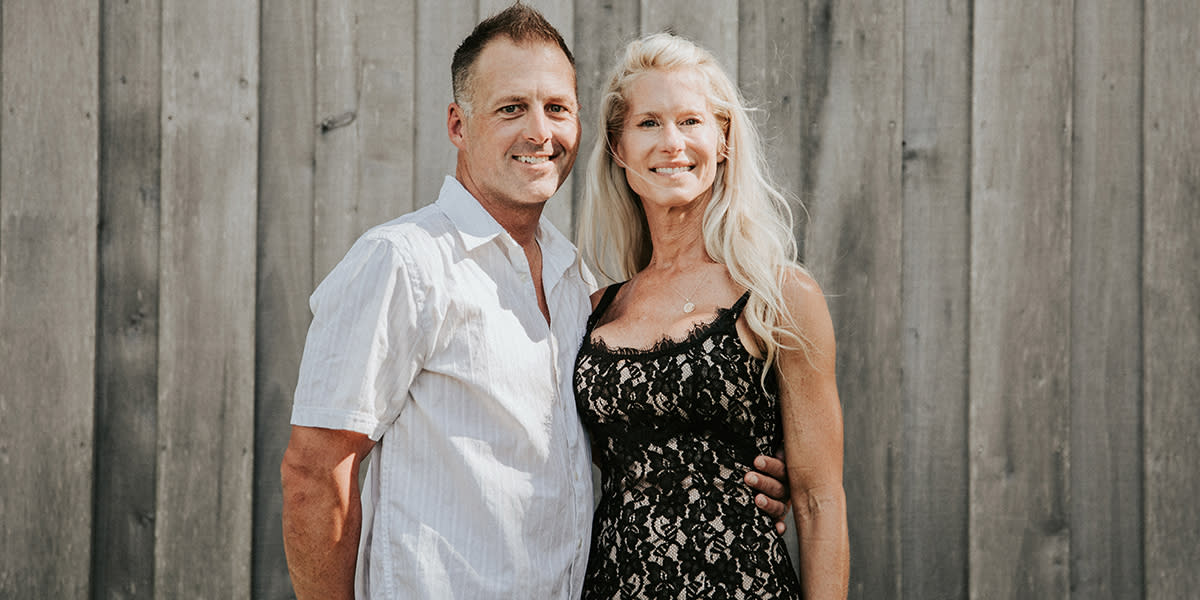 An Unexpected Connection
Like most people in the Indianapolis area, Matt knew Chris' story. She and her husband, Rich Burd, built a massive auto dealership that was familiar throughout the Central Indiana area in part due to its memorable TV commercials that always ended with the catch phrase, "Haven't you heard? Burd's the word!"
The Burds also had built a classic romance, falling in love as teenagers, marrying when they got old enough and working side-by-side to raise a family and build a business. They worked hard and enjoyed the fruits of their hard work.
But then the economic bubble burst in 2008, and the business took some hard hits. Rich tried to soldier on, but eventually the dealership's financial crisis wore on him so heavily that he saw only one way out.
On Nov. 9, 2009, Rich drove to the dealership, telling Chris he had some ideas he wanted to work on. A few hours later, Chris and her two sons went to the dealership to check on Rich. He said he was going to work a little longer, so they headed home and went to bed. Sometime between that goodbye and about 2 o'clock on the morning of the 10th – when Chris, realizing her husband still hadn't come home, hurried to the dealership to check on him again – Rich Burd took his life.
Assisted by the funds from Rich's life insurance, Chris brought the dealership back into the black. It was in her capacity as dealership owner that she met with Matt about the Rollfast team sponsorship.
Neither Chris nor Matt could have anticipated the sparks that flew in that first meeting, but the two do have plenty in common. Chris is also a fitness buff: at Butler University, she majored in radio and TV but minored in nutrition and training. After college, she took on clients as a trainer, and her kids came to know her as a nutrition fanatic who would send care packages filled with healthy food when they were at college.
"My parents were people who lived off the land, so I grew up in a healthy-food philosophy," Chris said. "It's always been a part of my life."
But Matt and Chris had more in common than a passion for fitness. Both were parents – Matt has a son from a previous marriage – both were high-energy individuals who liked to try new things, and both, obviously, had entrepreneurial energy. When all of these factors came together, so did Matt and Chris. "Pretty quickly after we met, we were dating," Matt said, "and pretty quickly after that we were engaged, and we were married on 11-11-11, at 11:11."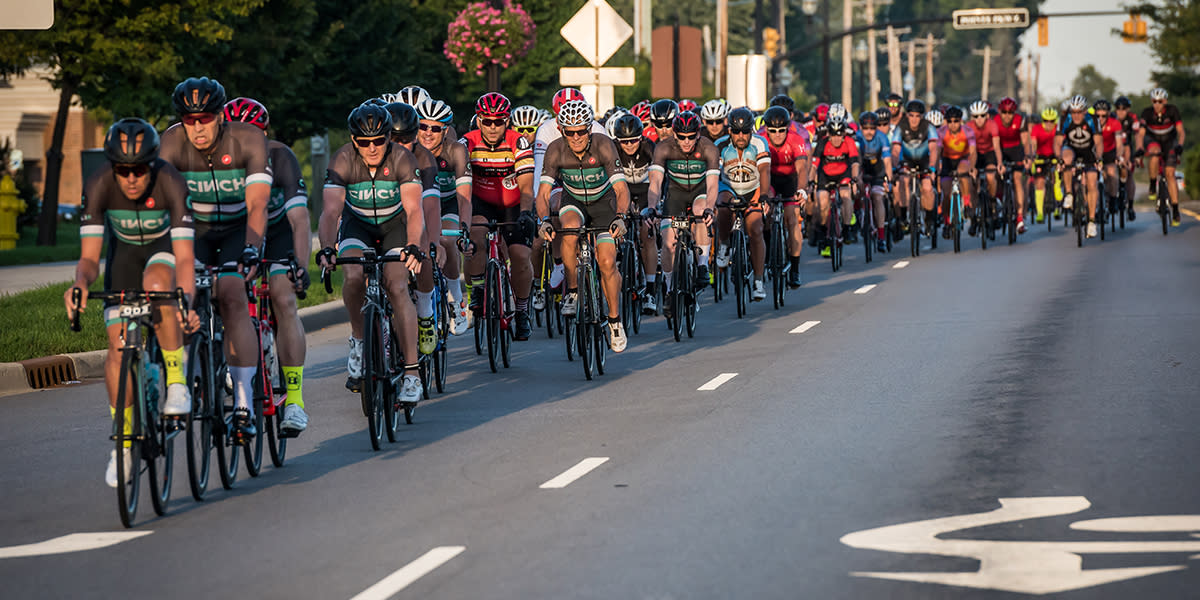 A Fast Start
Meanwhile, Matt continued to pursue his cycling passion – fully supported by alleged cyclist-hater Chris – including riding in gran fondos across the U.S. and doing tours in Europe as well. Over and over, he would look at the big events and ask, "Why isn't this happening in Indiana?"
His rationale: Cycling is hugely popular in Indiana, Indy is home to what is arguably the nation's top collegiate cycling program at Marian University, the city has a world-class velodrome, and Hamilton County has great roads and municipal support for cycling.
"I told my wife, 'This needs to happen,' and she said, 'Why don't you make it happen?'" Matt said. This was in early summer 2013 and, initially, Matt had planned to spend the next year planning for a 2014 event. But then, on an impulse, he reconsidered and suggested that maybe they could put together an event for August of that year. "Chris said, 'I love that idea!' And I was like, 'Oh, man, what have I done?'" Matt said.
But the couple pulled it off, launching an event that has drawn raves from cyclists from around the world. The smooth, flat route gives cyclists the opportunity to post unheard-of gran fondo times, and the event wins fans with its fun-for-all philosophy.
Since that first fondo, the event has only increased in popularity. It's expected to attract more than 500 riders this year, a size that contributed to the decision to move the starting point to spacious Coxhall Gardens from downtown Carmel, and it once again will feature a number of riders pursuing a "sub 4" result (the event record is 3:44). The pre-party and after-party allow participants to quaff beer and rub shoulders with pro cyclists and celebrities. This year, they'll hang out with former Tour de France cyclist Tom Danielson and Indy 500 winner Tony Kanaan, among others.
Meanwhile, the Rollfast Cycling Club that Chris seemed so unlikely to support has expanded to other states.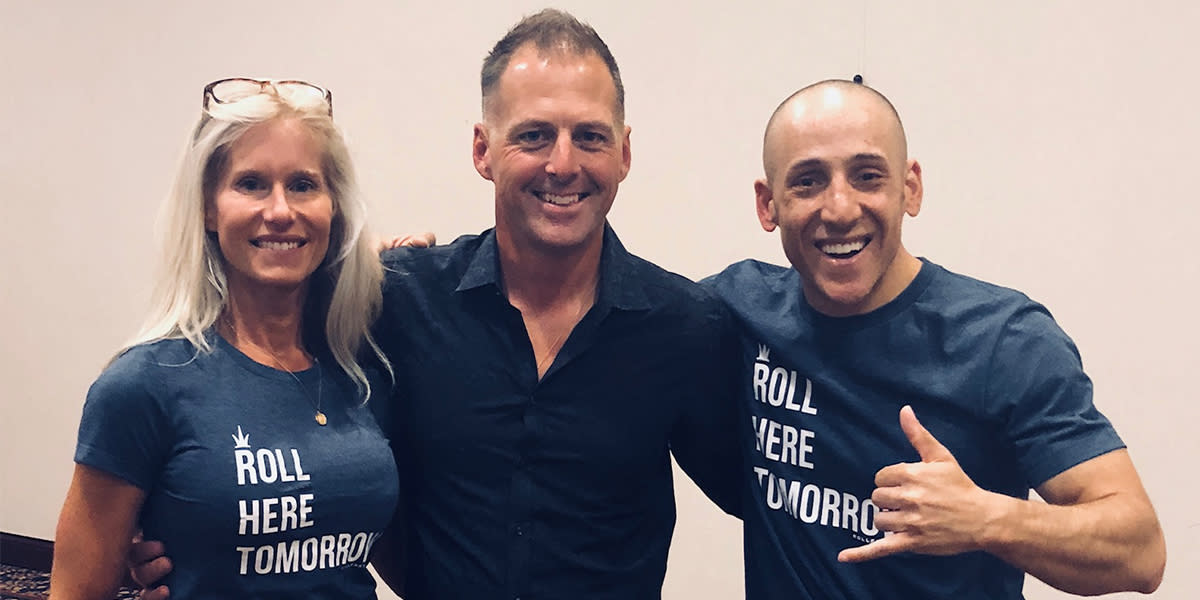 Bigger Than a Bike Ride
As much as all of this fun feeds Matt's unending love of cycling, shortly after starting the Rollfast Gran Fondo, he and Chris realized they wanted the event to stand for more than cycling. So they started the Rollfast Foundation (Chris now serves as its executive director), initially benefiting kids interested in cycling but now focusing on something closer to the couple's hearts: suicide prevention.
As they sought a way to help people considering suicide, Matt and Chris realized a couple of key points: men, like Rich Burd, too often suffer in silence, feeling they can't talk about their problems (this no doubt contributes to the fact that men have one of the highest suicide rates in Indiana and across the nation), and the opportunity to talk about problems at a moment of crisis can have a big impact on a person's survival.
As a result, the Rollfast Foundation now works to promote peer-to-peer communication for suicide prevention, embracing technology that will allow for online connections or text chat when face-to-face conversations aren't feasible. This emphasis coupled with Chris' willingness to tell her story has yielded real results. "A number of people have told us that she or our information have saved their lives," Matt said. "I can't count how many people have told us that."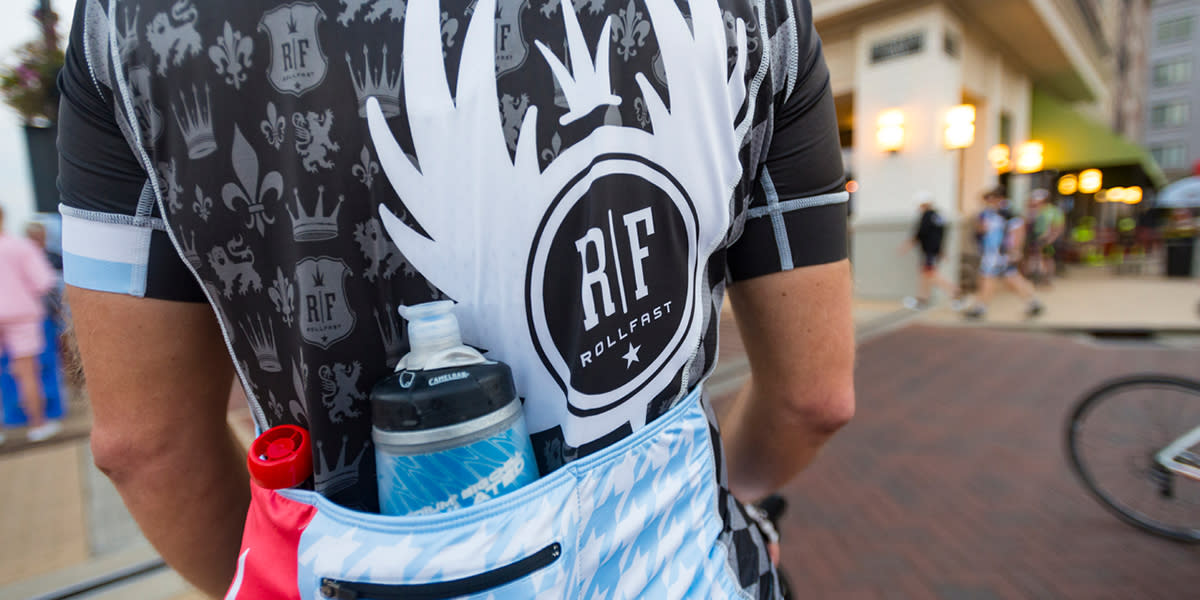 So, when those riders in their multi-colored cycling kits and ultralight bikes roll off onto the ultrasmooth Hamilton County roads, either to push their limits or simply enjoy a day in the saddle, they'll no doubt know they're participating in a big-time, nationally recognized event. What they might not know is that they're also participating in a couple's compelling passion.
        
Because as much as Matt and Chris Burd Tanner love fitness, and as much as they enjoy launching new ventures, what they really want to do is help people who are considering suicide. So what they'll host on Sept. 15 might be the world's fastest gran fondo, and it might be an opportunity for cyclists to complete 100 miles in less than four hours, and for star-struck fans to meet celebrities, but for Matt and Chris it's something even bigger.
As Matt put it, "This is what we're supposed to be doing."
If you are considering suicide, or simply need to talk to someone to deal with overwhelming hopelessness, text "Rollfast" to 494949, or call 1-800-273-8255 for the National Suicide Prevention Lifeline.
Interested in riding in the Rollfast Gran Fondo? Register here.
Want to learn more about the Rollfast Foundation? Click here.