Spring is finally here! All across our 8 Great Towns, trees and flowers are bursting back to life and everything seems lighter and brighter. The change in seasons always translates to changes on my plate, and for me, spring means lighter fare like salads.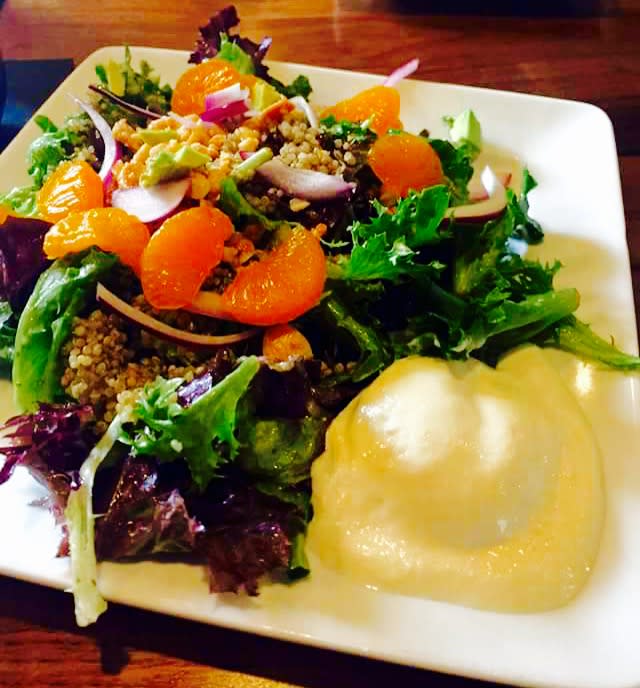 My views of salad have shifted a lot over the years. When I was younger, my definition of salad was iceberg lettuce covered in Ranch and croutons. Nothing wrong with that, but boy, was I missing out on some great stuff. I experimented with lots of different greens and lots of different dressings and lots of different add-ins, and my new favorite version became arugula with just some olive oil, salt and shaved Parmesan.
My definition changed even further when I decided a salad didn't have to include leafy greens at all! Quinoa with chopped veggies and herbs...heavenly Tex-Mex combos of corn, beans and peppers...Greek orzo with olives and feta...creamy chunks of fresh mozzarella and heirloom tomatoes...avocado and shrimp tossed with lime and cilantro...these are all riffs on salads, friends! And you can taste them all over Hamilton County, anytime you want.
One such place is Bru Burger Bar. Yes, even a burger joint can turn out a mean salad. Case in point: their Valencia version, a delicious quinoa-based salad with avocado, oranges, marcona almonds, goat cheese and citrus vinaigrette. This is the stuff dreams are made of, people.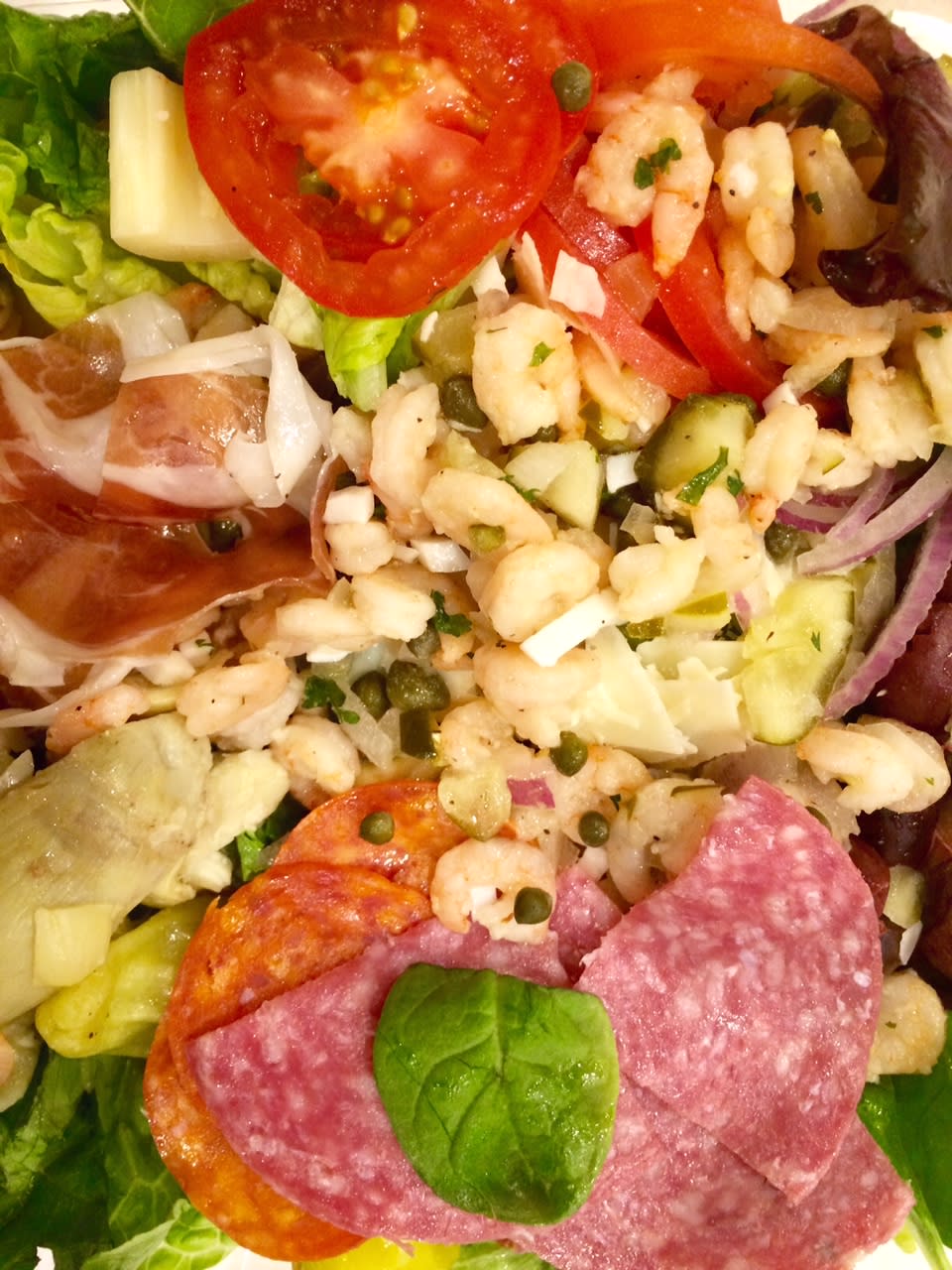 Another dream comes true in the form of Harry and Izzy's Chopped Garbage Salad. Ignore the name and dive into a delicious mess of Italian meats, provolone, shrimp, veggies and champagne-rosemary vinaigrette. The Black Bean Taco Salad at Rosie's Place is a divine mix of roasted chicken, black beans, tomatoes, peppers, cheese and romaine. Matteo's Ristorante Italiano on the Noblesville Square has the quintessential Caprese salad, with layers of fresh Buffalo mozzarella, basil and tomatoes with oil and a balsamic sauce. Carnivores will love the Steak Salad at The Local Eatery: hanger steak mixed with caramelized turnips, pickled Swiss chard and prosciutto. Bazbeaux boasts a mean mix of salami, artichokes, shrimp, hearts of palm, kalamata olives and tomatoes in their hearty antipasto salad. Or visit one of the many local Farmers Markets and pick out your favorite ingredients for a DIY version at home!
See? There are mouth-watering salads all around us. Indulge in the lighter season!