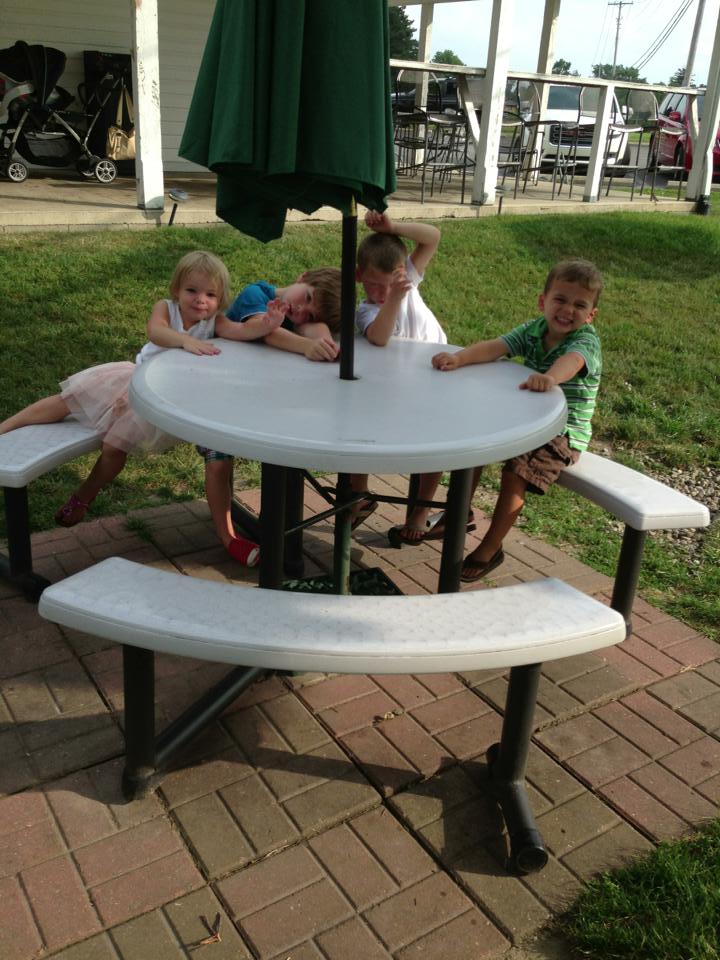 As mom to two small kiddos, Chris & Emily, going out to eat is not always the easiest thing to do. However, I still love to sit down at a table and enjoy a great meal that I did not have to prepare. In my six years of parenting, I have found a few favorite local places that manage to make going out to eat with children a wonderful experience. 
Just off the Monon Trail in Carmel is Bub's Café. Open for breakfast and lunch, Bub's Cafe has quickly become one of our family favorites. Inside, the restaurant is bright, colorful, and cheerful - so my kids are smiling from the moment they walk in the door. The food is easy, yummy, and inexpensive - but best of all for me, they serve mimosas!
Overlooking the water in our small lake town of Cicero is Alexander's on the Water, a seasonal outdoor ice cream and food eatery. What started as a place to go for special treats has turned into a weekly must have each summer. We sit in the shade, stare out at the water, and gobble up the soft serve.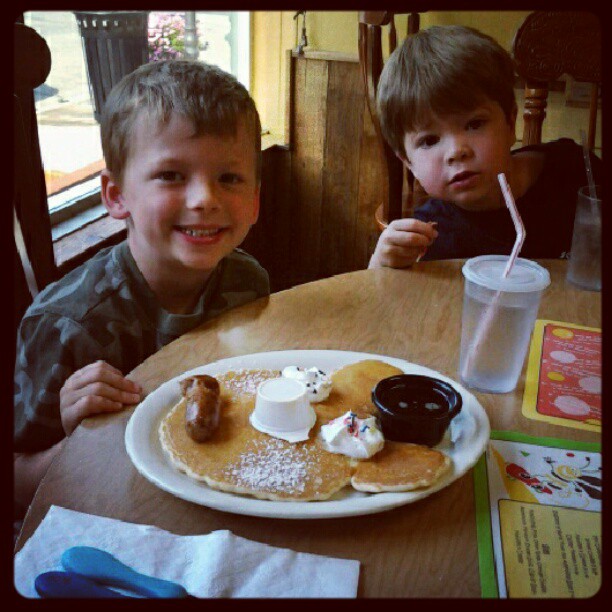 Also in Cicero is a tiny, small town diner called Erika's Place. Filled with local residents and delicious down home food, Erika's makes you feel like you're sitting in grandma's kitchen. No matter the time of day, my kids ask for the Mickey Mouse pancakes and are thrilled with they are brought out to them, covered in sprinkles, syrup and whipped cream. Every time I go, I get the ham and cheese omelet with shredded hash browns - and eat every. single. bite.
I also asked a few friends if I was missing anything from my list. Here are a few suggestions from other parents.
- Jan's Village Pizza is a local favorite of my family... The staff is friendly and great with the kids. Jan herself takes time to visit with us, she tell us stories about Westfield and even demonstrates how they create their delicious pizza. To top it off, on Thursdays they have a magician and live music on the weekends! - Laurissa, mom of Ava, age 11 and Sophia, age 1

- I love Courtney's Kitchen in Noblesville! They have great food, wonderful service and a family friendly environment. They are customer focused and even remember their regulars names and orders. Not to mention the price is great! - Katie, mom of Danica, age 8 and Zach, age 6