This blog was contributed by David Heighway, Hamilton County Historian and Shakespeare in the Park participant.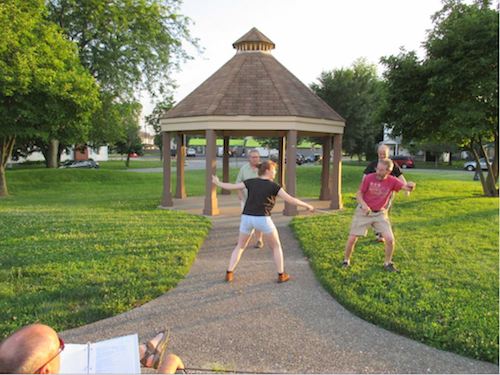 22 years can seem like a long time, but having watched Noblesville's Shakespeare in the Park production grow into a city institution, it sometimes seems to me that the years have sped by. As an actor in the show and member of the Noblesville Cultural Arts Commission, I've had a front row seat for the activities and excitement.
The NCAC was created by Mayor Mary Sue Rowland in September of 1992 as a city-affiliated, but self-supporting organization dedicated to the encouragement of the arts. Jane Campbell, who was one of the founders of the Hamilton County Theater Guild, was made the first head of the commission and had the title of "Minister of Culture". I was one of the early members. I remember sitting in the meeting in March of 1993 when Jane first proposed doing Shakespeare in the Park. Like several other commission members, I thought it was a great idea, but was doubtful as to whether we could sustain it. However, Jane was a very strong-minded person and insisted that the attempt be made. Jane was correct and this is now the longest continuously-running Shakespeare in the Park event in central Indiana and the second oldest in the state. (Monroe County Civic Theater in Bloomington has the oldest.) The show is now into its second generation of performers, using actors who were not even born when the first production happened.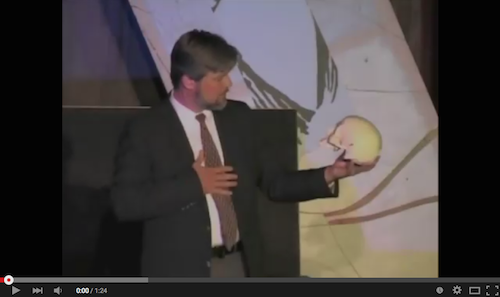 This will be third time that we've done the play "Twelfth Night". This year, we will also have an original one-act play examining what Shakespeare might have been thinking about as he wrote the play. It's been great to have been a part of this project from the beginning and to be a part of the 22nd annual production. See you in the park!
Shakespeare in the Park
July 23-25 and July 30-August 1
7:30 p.m.
Seminary Park, Noblesville