Inevitably, most celebrations I attend include beer. If friends are gathering to mark an occasion, a tasty brew is never far behind (except for the occasional children's birthday party, of course). And as many of you know, a big celebration is going down in the Hoosier state this year... we're celebrating our bicentennial! And naturally, some tasty brews aren't far behind.
Check out this video to see how The Brewsline works! See below for the special stops that will be included in the Bicentennial Brews tour.
Two hundred years of statehood is a big occasion and we're marking it with tons of events here in Hamilton County. The BrewsLine is jumping in and offering the Bicentennial Brew Tour every Sunday afternoon from now through May 22. Take an epic journey to local craft breweries, but with a bicentennial twist! Stops include Deer Creek Brewery, Deviate Brewing, Grand Junction Brewing Company, Heady Hollow Brewing Company and Sun King Fishers Taproom. Haven't visited all of these breweries yet? There's no better way to experience them than on the brew tour with a group of your friends.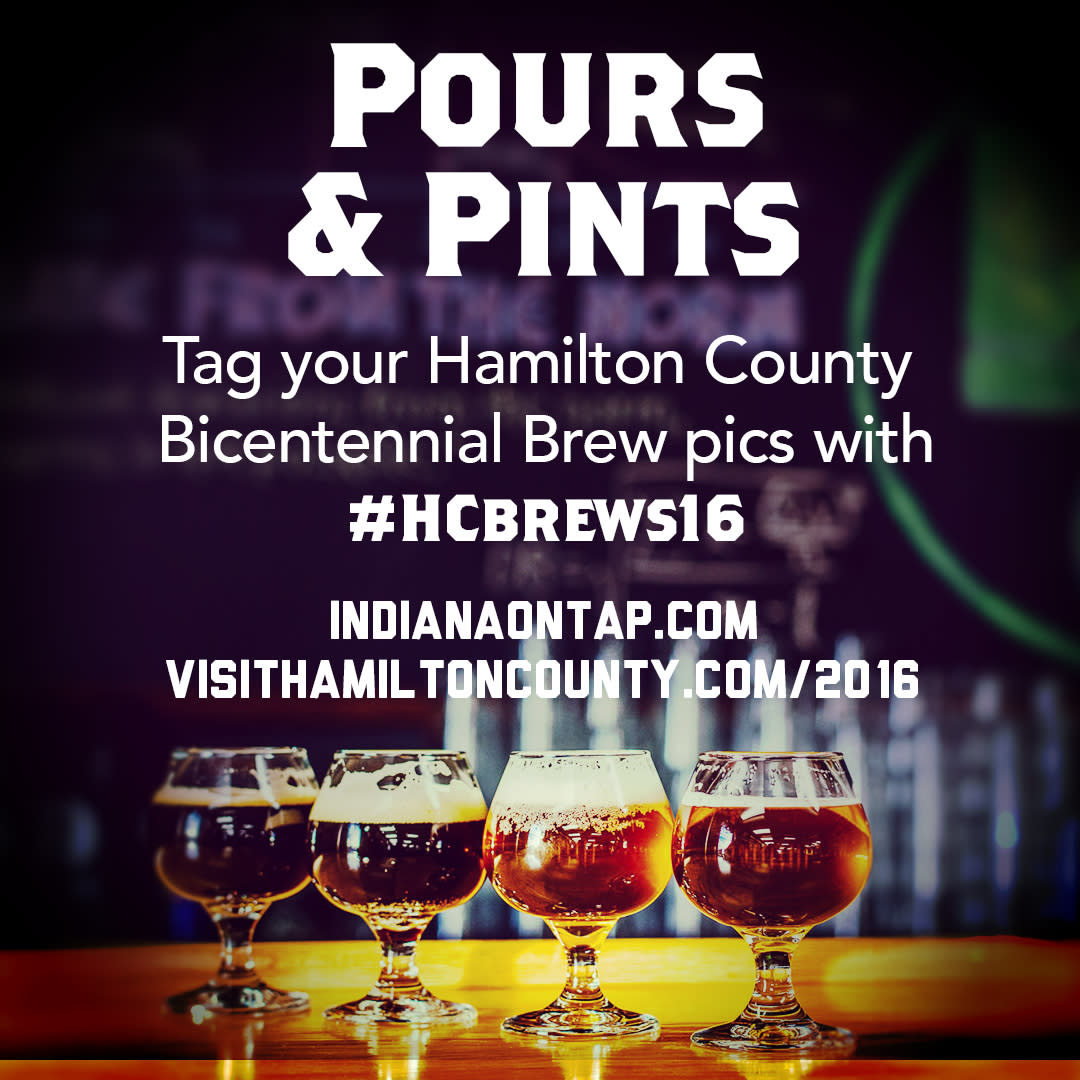 At each spot, sip local brews and listen to the varied history and legends that make Indiana unique. You'll learn fun facts and spooky stories about our state you've never heard before. What better way to celebrate the bicentennial than this?! And who knows? You may discover your new favorite craft beer along the way. Don't forget to take lots of photos of the fun and share them on social media using #HCbrews16.
This is sure to be a popular ride, so remember to book your reservations for the Bicentennial Brew Tour soon! The bus can accommodate 12 people per tour. We're raising our beer glasses to all things Hoosier this year...come join us!
Can't make it on a tour? Mark your calendars for Pours & Pints events hosted by Indiana on Tap at each participating brewery.