I've always enjoyed the sounds spring brings with it - the rumble of an approaching thunderstorm and the birds singing to each other amid new leaves.
In Hamilton County, spring offers some sounds you can't hear anywhere else - the rhythm of feet hitting the Monon Trail and kids mulling over ice cream flavors in line at Handels. But spring also presents the opportunity to experience the best sounds and sights as the world comes alive again.
Hamilton County has a spring calendar stocked with concerts, theater and dance productions to ring in the fresh spring air.
If your idea of a perfect night involves a stage and sets, Hamilton County's theater venues offer several productions this season that make Broadway feel closer than ever. The age-old story of Joseph and the Technicolor Dreamcoat is yours to behold at Beef and Boards Dinner Theater as well as Pinkalicious for the little theater goers. For fans of the Bard, The Complete Works of William Shakespeare at the Booth Tarkington Civic Theater will be the perfect opportunity to brush up on your favorite quotes. "To go or not to go" isn't even a question!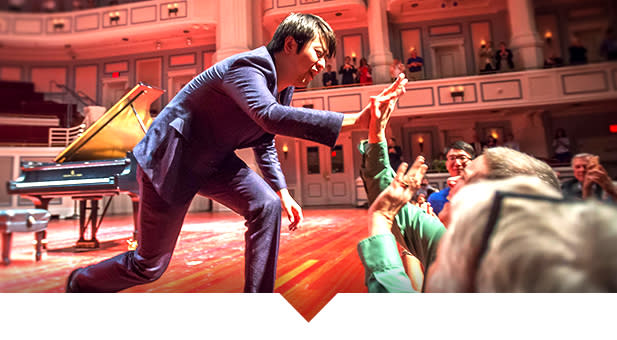 If the beauty of vocals and song are your cup of tea, The Palladium in Carmel will be an instant favorite. Treat your ears to the musical stylings from around the globe, including a tribute to Tchaikovsky & Strauss and Danu: Evening of Celtic Music. Modern performers Kenny G and Kenny Rogers will be making appearances as well, promising to bring with them unforgettable performances in an unparalleled venue.
Movement and music go together like "spring" and "break," so if you're looking for the best in dance, look no further than Hamilton County. Find your rhythm to spicy salsa and merengue dance at the Palladium's Latin Dance class before watching the pros at production of Ballet Hispanico "Mixed Rep" at the Tarkington. The world famous Shaolin Warriors will also be appearing onstage in Hamilton County this spring, combining ancient Chinese martial arts with dance and inspiring visuals.
"Spring" into the sights and sounds of the season in Hamilton County!