New craft breweries are cropping up everywhere we look in Hamilton County. But even though the breweries may be new, they aren't forsaking the history of the spots they occupy. Underneath those modern Edison light bulbs, you may be swigging a beer named for the historical founding of the city of Fishers.
Heady Hollow Brewing Company's 1802 Pale Ale is that particular brew, representing the year Fishers was settled by William Conner. And their 60 Horses Scotch Ale is a nod to the settlement Conner's wife received when they ended their marriage. Even the brewery itself is named with history in mind. According to legend, the land where they built was once a haunted area.
Grand Junction Brewing Co. in Westfield is another hometown favorite, using local ingredients wherever possible. This spring, we're looking forward to sipping on their One With Nature IPA and their light, crisp Cream Ale. Plus, they just opened a new production facility and tap room just south of Grand Park!
Four Day Ray Brewing resurrects its Nickel Plate District heritage, named for a railroad employee who famously called off work once a week. (Sounds like a smart dude).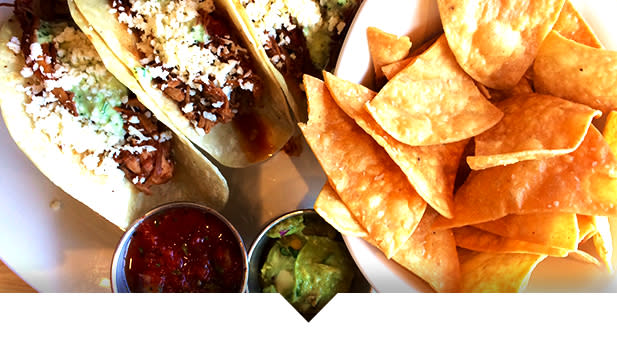 We stopped in for lunch and beers recently and weren't disappointed. At all. The space is huge with immaculate décor and a menu varied enough to give us some pause. We ended up with Coconut Charred Steak Skewers (heavenly), Pork Carnitas Tacos (amazing flavor and lots of queso fresco) and a couple beers. I had the MoFo Risin' Stout, an Irish variation with that lovely malty bitterness you'd expect. My husband couldn't decide so he went with the Identity Crisis (get it?), a roasted caramel/toffee brew that even Four Day Ray can't quite categorize. Whatever style it is, we like it! And it works with pork tacos.
See? Knowing your microbrews can increase your level of historical knowledge. One more reason to drink up!