It's summer, and we've entered the beautiful window of time when restaurants give you great deals on tenderloins.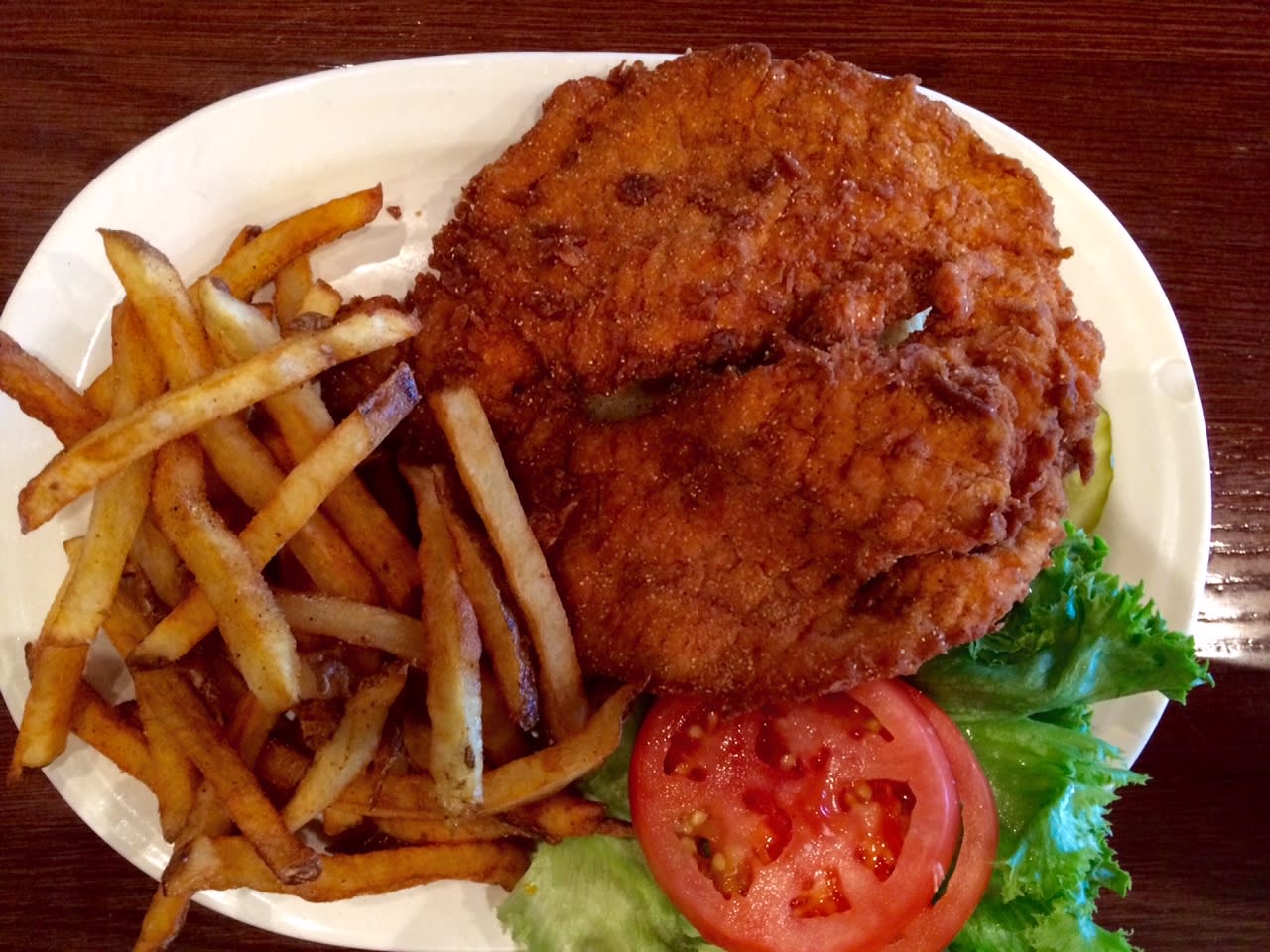 I like to put tenderloin sandwiches in the same category as Chicago deep dish pizza. You think you can handle a lot of it, but you can't. Pretty much every time I indulge in the Hoosier delicacy, I try to order my own. It's always a mistake, because they are SO. VERY. ENORMOUS. It's important to recognize this, and go halfsies with someone on the sandwich. Unless you're a huge linebacker. Or some kind of bottomless-pit Hoosier boss.
I met my husband at Sahm's for lunch one day to do our delicious Indiana duty. I did the thing where I figured we needed to order two tenderloins, and he talked me out of it. So I ordered nachos for an appetizer in an act of defiance. And regretted it, of course.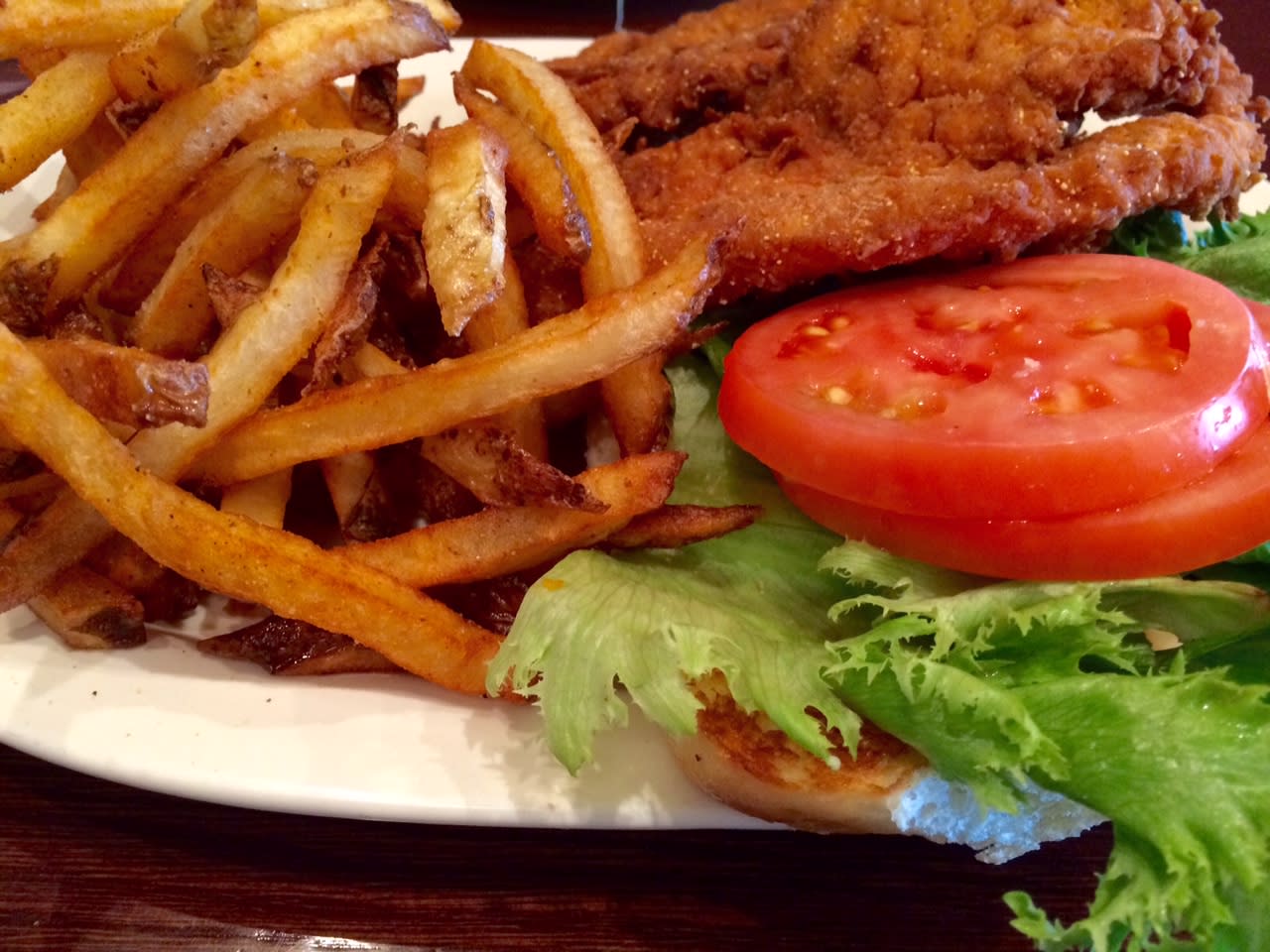 Sahm's makes a truly killer breaded tenderloin. (Most restaurants also offer a grilled version, but I can't understand this. If you're gonna do it, then go the distance.) They pound it super thin and bread it to crispy perfection, then throw it on a seemingly tiny bun and add lettuce, tomato, pickles and mayo. I like to slice the tenderloin in half and stack them on the bun, and I deviate a little and add yellow mustard to the package.
I love these sandwiches. They are yet another delightful thing I've embraced since becoming a Hoosier. If you love them too, there are fantastic deals all over Hamilton County. Take advantage of Tenderloin Tuesdays while you can! Don't forget to share your dining adventures by using #TenderloinTuesday on Facebook, Twitter and Instagram to enter to win prizes!