Most people are sad to see summer go, but I'm not one of them. By this time every year, I'm absolutely dying to put on a hoodie, watch the Colts get back to business and fill my lungs with crisp, cooler air.
I'm also ready to switch up my eating game. We gave our Weber grill an absolute run for it's money this summer and I'm looking forward to heading back into the kitchen to start simmering and braising again. Fall brings back our cravings for comfort foods, and lucky for us all, there's no shortage of comforting dishes in Hamilton County!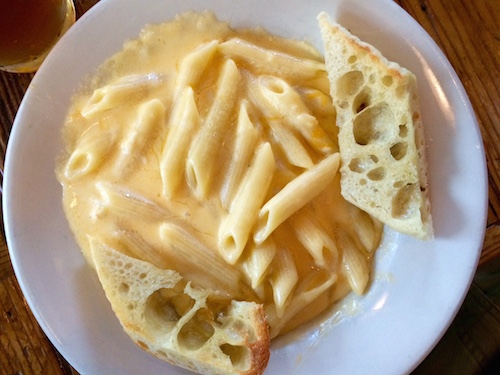 One of our family's favorite places to get our comfort food fix is the Upland Carmel Tap House. They have an excellent mix of meat-based and vegetarian options that will comfort you down to your toes. We always order their macaroni and cheese because it's-and I'm not exaggerating here-the best version I've ever tasted. Penne pasta is tossed with a heavenly mixture of cheeses, fresh cream, garlic and their own Upland Wit and served with a toasted baguette. (The first time we got it, I ordered it for my son and ended up eating it all because I couldn't stop) We also love their soft pretzel twists that become even more amazing dunked in house made pimento cheese spread. On our last trip, we ordered the Bad Elmer's Burger made with local buffalo, cheddar, bacon and BBQ sauce infused with their own Bad Elmer's Porter. And the winning comfort dish of the evening was the Three Lil' Pigs-a sandwich stacked with pork tenderloin, local pulled pork, bacon and smoked Gouda. We, of course, washed everything down with a couple of beers. Because when at Upland Tap House...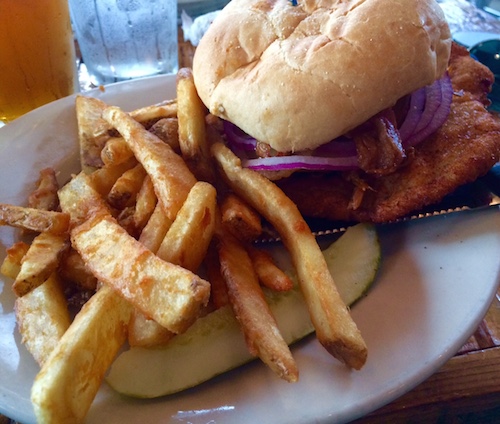 And the comfort doesn't stop there. Divvy dishes up creamy portions of corn crème brûlée with a jalapeño kick. The Local Eatery and Pub serves chicken and crawfish gumbo with spicy Andouille sausage for the ultimate comfort feast. You can't beat the chicken and homemade dumplings at Courtney's Kitchen. A bowl of spicy Box Car Chili at Nickel Plate Bar and Grill will take the chill off any fall night. And Lisa's Pie Shop makes the epitome of comfort in sliced, sugary form: peanut buttercream pie.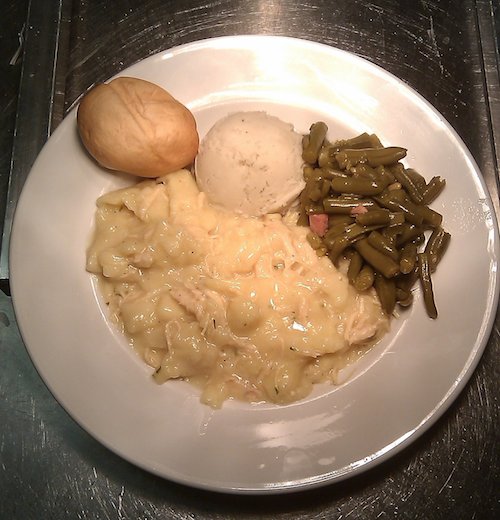 There are so many tasty, local ways to hit the comfort spot in your belly this season! What are some of your favorites?