The golf world lost two greats within only a year's time. Deemed by many as the "First Family of Golf Course Architecture," Pete and Alice Dye designed dozens of golf courses across the globe, including many here in Indiana.
Most notably, they had their hand in creating popular courses like Bridgewater Club, Crooked Stick Golf Club, Harbour Trees Golf Club, The Fort Golf Resort, Plum Creek Golf Club, The Club at Chatham Hills and Woodland Country Club. Their work will continue under the leadership of their company, Dye Designs.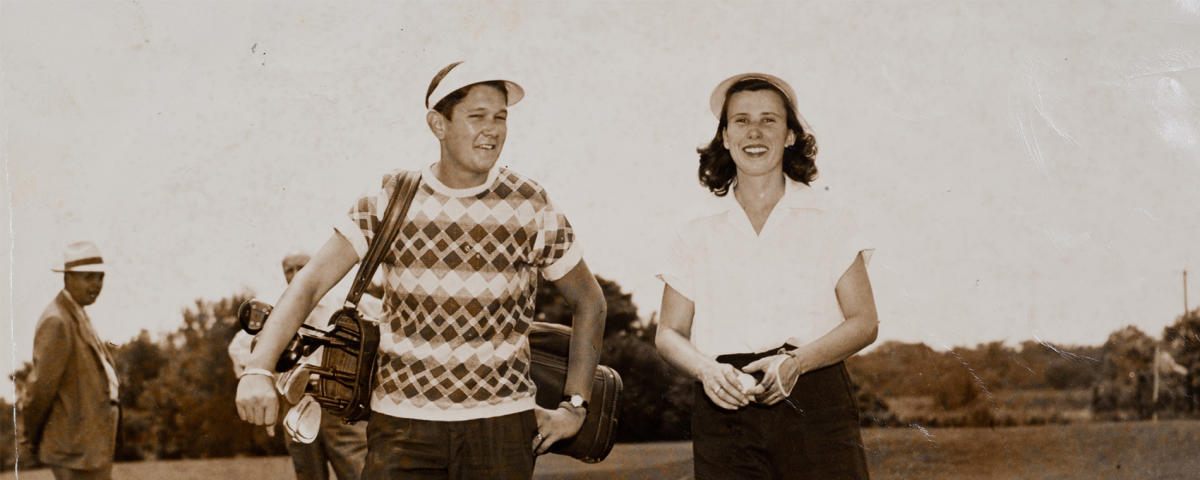 Pete and Alice Dye golf course design is second to none largely because both began their careers as accomplished golfers. Pete won the 1958 Indiana State Amateur Championship, for example, and competed in the 1957 U.S. Open; Alice won U.S. Senior Women's Amateur and 50 more titles.
Their time on the green transitioned from competition to construction in the 1960s. The Dyes traveled to Scotland multiple times in the 1960s to study the style of the small, European greens with undulating fairways.
Dye golf courses are known in particular for their environmentally-friendly designs. Pete and Alice took great care to construct proper drainage and irrigation systems, such as wetland areas that recycled and purified water that drained on the course.
Another hallmark is the difficulty of the Dye-designed greens. Pete once said, "Golf is not a fair game. So why should I build a fair course?" Don't expect to show up with your clubs and expect an easy day; rather, come prepared to challenge yourself in your golf game.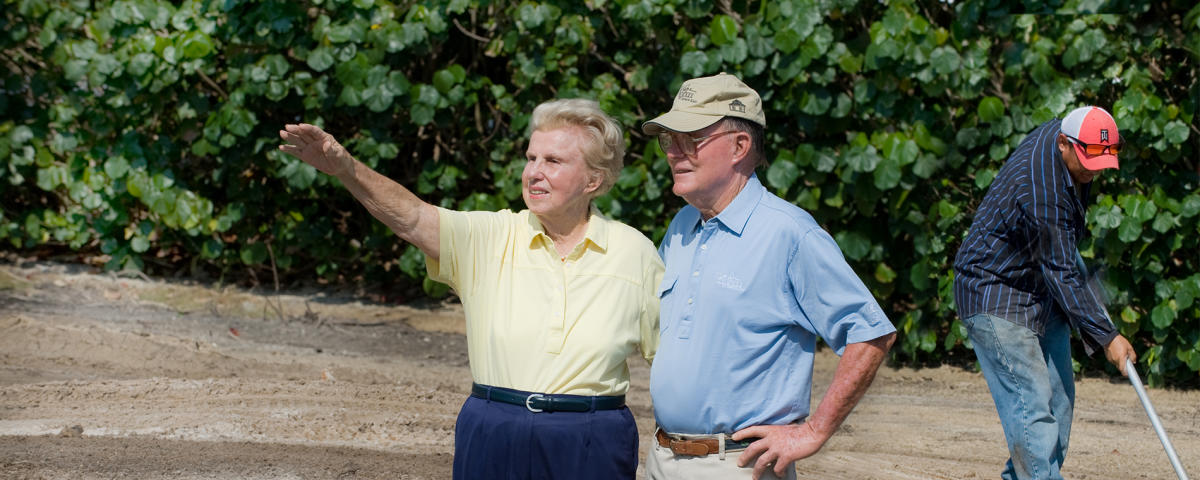 Six decades and 250+ courses later, you can golf on a Dye golf course here in Indiana or abroad in exotic locations like Brazil, China and the Dominican Republic.
When Alice passed away in 2019 at 92 and Pete in 2020 at 94, their combined impact on the golf community was palpable, with golf courses, publications and players sending their condolences.
Tiger Woods tweeted, "When I decided to start my own design business I wanted to sit down and speak with a few of the best golf course architects in the world. One of those people was Pete Dye, his work, creativity and legacy will live on forever. RIP Pete."
You can celebrate the life and legacy of the Dyes by visiting one of their esteemed courses in Hamilton County and beyond.