Calling all art enthusiasts! Indianapolis is rich in art and culture between Mass Ave, Fountain Square and White River, but don't forget about Hamilton County. People travel from afar to immerse themselves in Hoosier arts around Carmel, Noblesville and beyond, and the art scene is only growing larger.
As our world gets increasingly busier, taking time for ourselves is rare. Turning off your phone and taking the time to stroll through a gallery can bring peace, reflection and inspiration to your life.
If art is more of a social event for you, Carmel Arts and Design District hosts Gallery Walks every second Saturday. Gallery Walks feature new exhibits at the local galleries and have a wide array of activities throughout, such as live music, caricature drawings, wine and canvas events and scavenger hunts.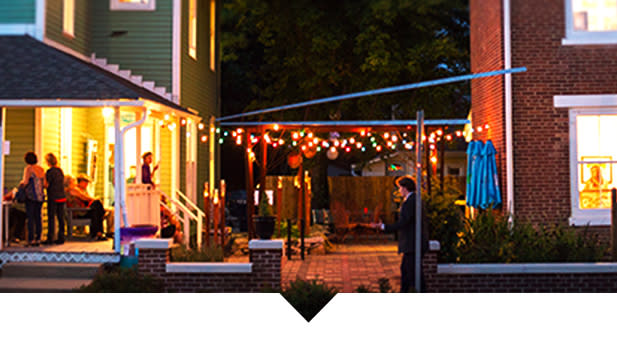 A majority of the galleries and studios have excellent space for your private events, wedding receptions or birthday parties. Several locations also offer classes and camps throughout the year. Comic art, acrylic painting, guitar, drawing, art as a business, art history, watercolor, knife painting... the list continues in the broad range of art classes offered around Hamilton County.
So put on your walking shoes, turn off your phone and head out to enjoy the exquisite works by local artisans at the art galleries of Hamilton County.
Art Galleries in Hamilton County
Art Splash Gallery
Carmel, Indiana
Coats Wright Art & Design
Carmel, Indiana
CCA Gallery & Gifts
Carmel, Indiana
Evan Lurie Gallery
Carmel, Indiana
French Bleu Fine Art Gallery
Carmel, Indiana
Hoosier Salon
Carmel, Indiana
Inspire Studio & Gallery
Carmel, Indiana
Magdalena Gallery of Art
Carmel, Indiana
SoHo Cafe & Gallery
Carmel, Indiana
Soori Gallery
Carmel, Indiana
Nickel Plate Arts
Noblesville, Indiana
Hamilton County Artist's Association
Noblesville, Indiana 
For a full list, visit our website.
Make a day of it! Here are some local restaurants to grab a bite while you're out touring the galleries. How are you going to get more involved in the arts in Hamilton County? Tag us on social using #VisitHC and @VisitHamiltonCo.