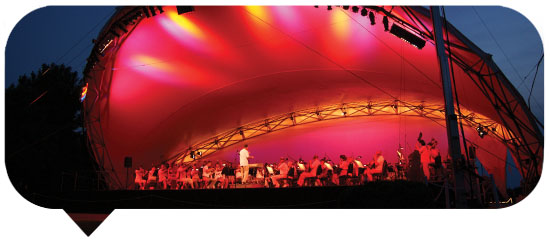 I'm a big fan of Symphony on the Prairie concerts. My wife Dee and I have been going to the concerts for years, so we've become experts on what to bring to keep the good times rolling. Here are a few of our suggestions.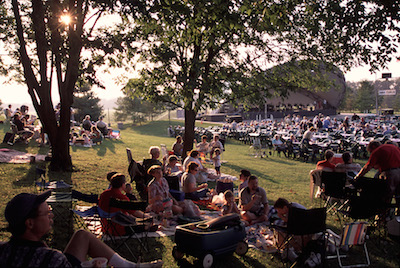 Food
Every good SOTP experience starts with great food. Several restaurants and grocery stores have SOTP take-out specials. If you love grilled shrimp, Petersons has a spectacular deal for you. If you prefer to pick your own items, Marsh - appropriately the title sponsor for SOTP, has everything you need.
Some people bring entire elaborate meals with tablecloths and real silverware to the concerts, but that just makes me feel I'm in a fancy restaurant that I'm about to get kicked out of for violating the dress code. Stick with basic finger foods - cheese, crackers, sliced veggies and hummus. It makes clean up a breeze, and you have less stuff to lug back home.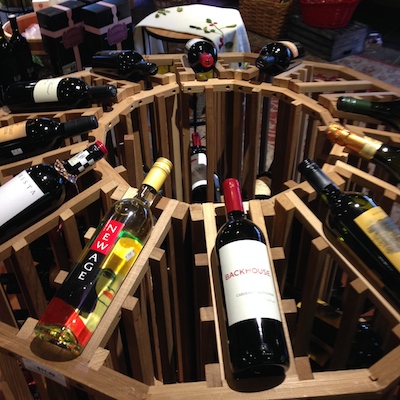 Alcohol
Let the weather and the music determine what wine or beer to bring. If it's a warm night, try a chilled, semi sweet, rosé; I'm partial to HGK's Rosé of Pinot Noir, which has notes of strawberry, guava and stone fruit. For the annual Star Spangled Symphony, I'd go with either Budweiser - it doesn't get more American than that - or, better yet, a craft brew. Triton Brewing's Rail Splitter, brewed in nearby Lawrence, ranks as one of my favorites.


Folding Chairs
Camp chairs are great for making the outdoors seem like your living room, only with a few more mosquitoes. You can find the collapsible chairs at any department or sporting goods store, but be sure to pick up the ones with at least one beer holder built into the arm rest. If you really want to make your neighbors jealous, Target sells chairs with a built-in foot rest as well.
Be sure to bring a blanket as well, just in case you decide to stretch out, it gets cold or some unprepared friends crash your party.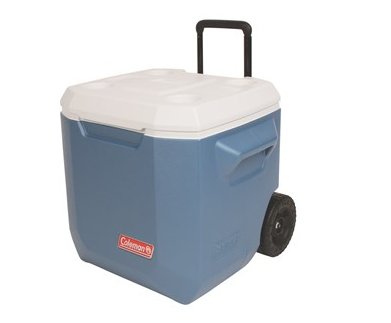 Rolling Cooler
Getting from the parking lot to a spot in the grass can be a bit of a hike. Add in armfuls of various items, and by the time you get to your spot, you no longer want music, but a nap.
This 40-quart cooler from Coleman not only fits all of our food and drink, we stack all of the remaining stuff on top and secure it with a bungee cord. So much easier. And the cooler also acts as a makeshift table, so you don't need to worry about stepping on your cheese plate when you have to make a mid-show jaunt to the restroom.
See you at the Movie Music of John Williams!
Click here to see the full Symphony on the Prairie schedule.