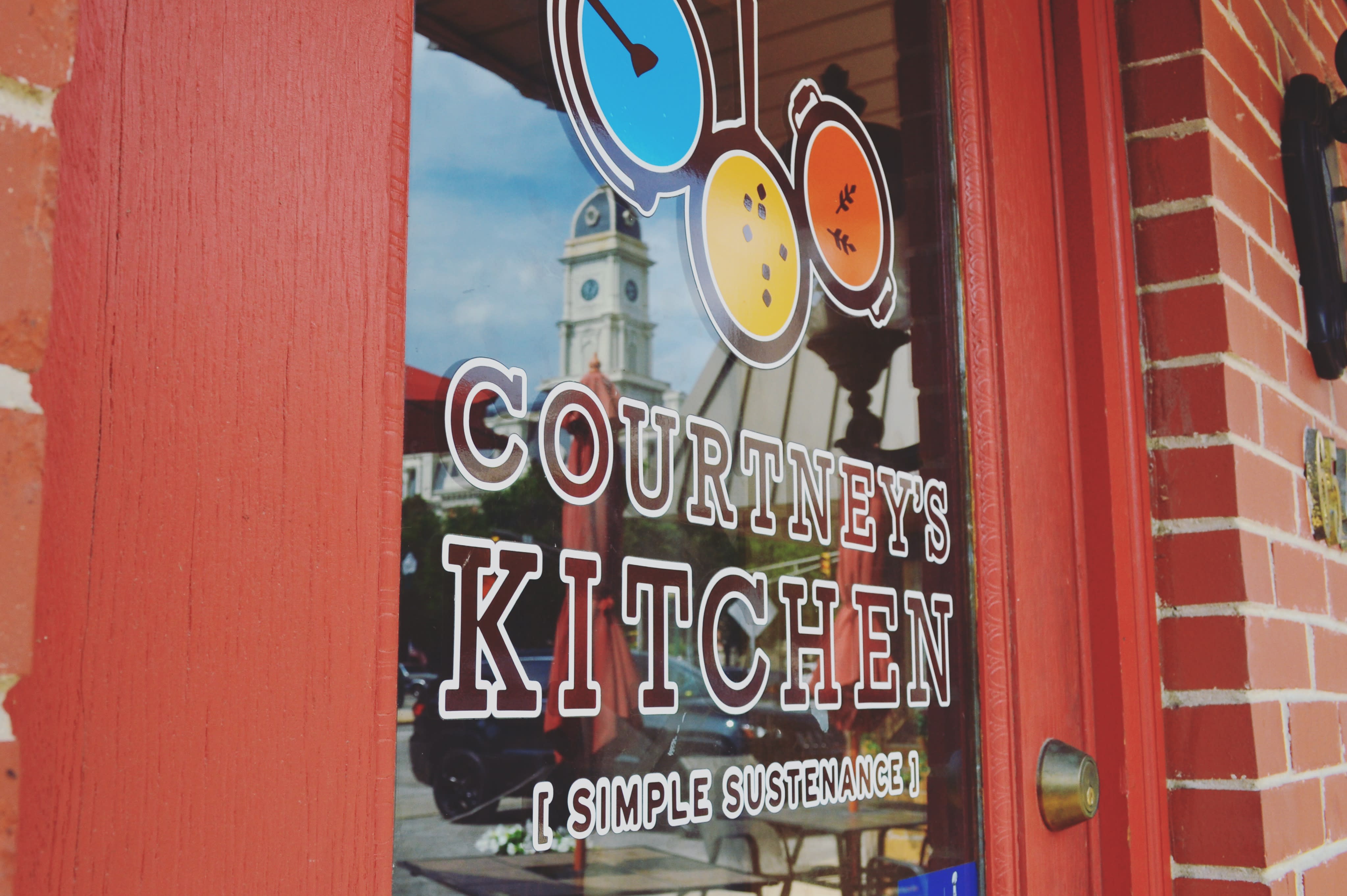 Once upon a time, tenderloin meant special occasion, spending money and select cuts of beef. I used to think tenderloin meant beef and only beef. Filet mignons, as many people refer to them, were too fancy for me. Tenderloins were pretentious. I didn't eat them. That was before this little piggy moved to Indiana.
Here in Indiana, pigs are plentiful. I imagine sometime long ago, a Hoosier looked out amongst his hogs and fields of corn and had his "aha" moment. And in this moment, the course of Indiana's culinary history was changed forever.
After bacon, there is no cut of pork more delicious and succulent than the tenderloin. I'd wager there is no better way to serve it than pounded flat, seasoned to perfection, breaded in corn flour and fried to a crispy golden deliciousness. Topped with tomatoes, lettuce and onions and served on a hearty roll, this Indiana staple is the best thing since sliced bread.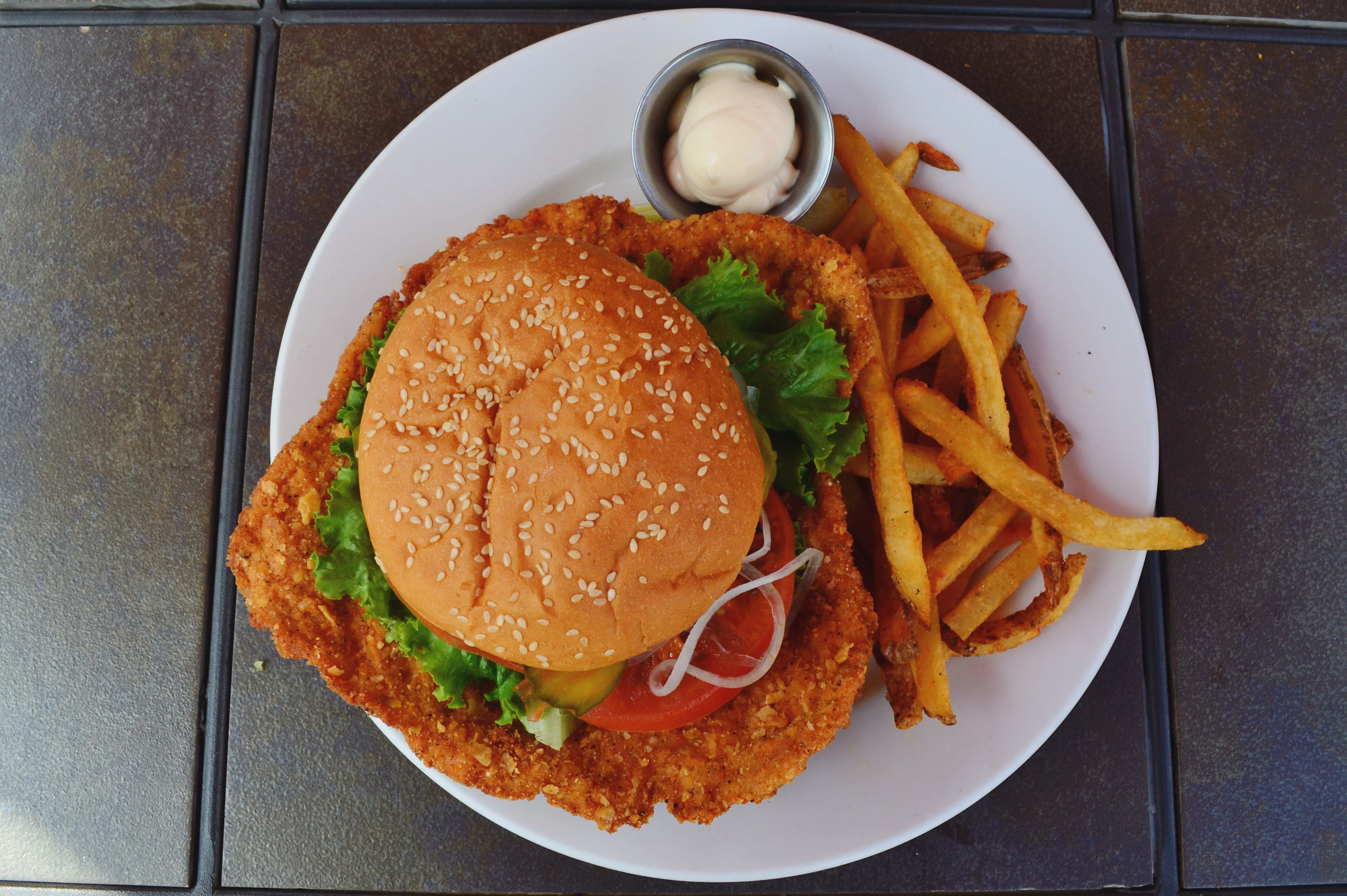 If you're hankering for something tasty I recommend you hit up one of my favorite stops on the Tenderloin Trail here in Hamilton County. Courtney's Kitchen, located in the heart of Noblesville, serves up one of the best.  Their motto is simple sustenance, and with the tenderloin, they deliver. It's seasoned perfectly and not too heavy for a fried sandwich. The toppings CK serves up really offset the rich flavor of the meat and make this sandwich something you can sink your teeth into any time of year. Since it is pounded flat until its diameter measures roughly 9-10 inches, my method of tackling this tenderloin is the "divide and conquer." That means I cut the meat in half and double stack it so it becomes manageable.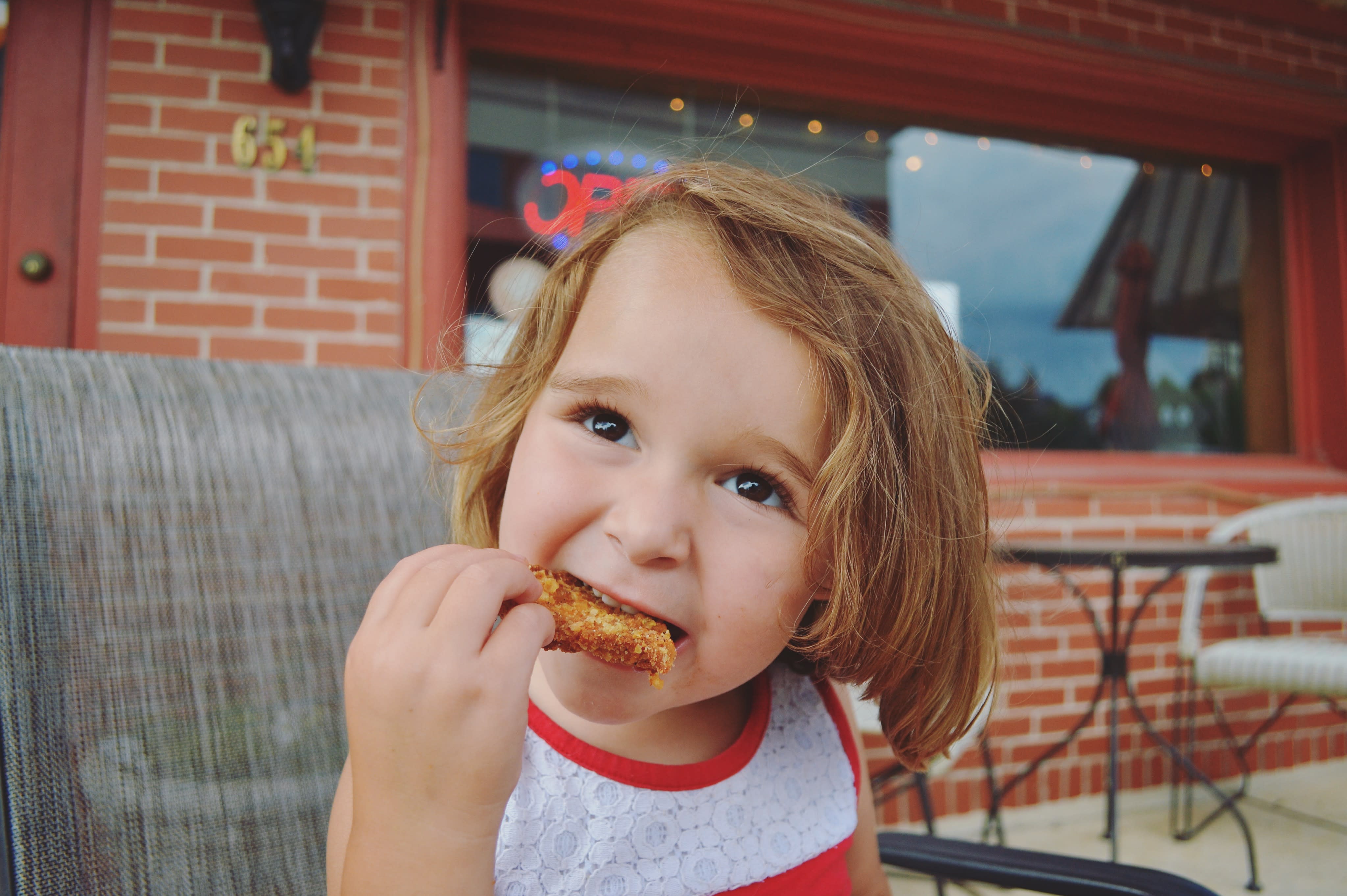 Courtney's Kitchen also serves a mini-version of the classic on their kids menu, which is just a carefully crafted and tasty. Thus, Courtney's Kitchen is one of the best places to introduce your kiddos to their first tenderloin. Sit on the patio with the family and watch the cars drive by Hipstoric downtown Noblesville. My suggestion is to split a sandwich and save some room for their amazing pies. 
I hope you enjoy it as much as we did! Don't forget to share your tasty tenderloin photos on Facebook, Twitter and Instagram by tagging @VisitHamiltonCo along with #HCEats and #VisitHC. Happy dining!