Check out the new fall Stay and Play rates for great golf in Hamilton County. Super Saver golf packages with our gracious hotels and cordial pro shops begin in October.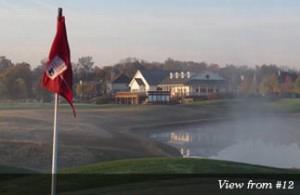 Of special note is that when you are off the course, you are also in the middle of 8 Great Towns-enjoy the arts, area history, shopping, and dining. Add any one of these venues to your golf plans and you have what we call the Perfect Parlay.
All you have to do is choose a flag stick. You can't drive across our county without spotting one. Carmel's Plum Creek GC and Prairie View GC; Cicero's Bear Slide GC; Fisher's River Glen CC; Noblesville's Purgatory GC; Westfield's Woodwind GC and Indy's The Fort GC and Brickyard Crossing GC.
There is much excitement for you...no need to pump the brakes on your anticipation for a great fall getaway. It will be the best drive you make this fall.


Need convincing?
How about the Top 10 Reasons to make reservations and tee times this autumn?
# 10. Who doesn't look good in a colorful, shoulder warming sweater vest. Go all the way with matching argyle socks. Who cares...you are out of state.
# 9. The captivating aroma of a faint swirl of smoke in the autumn air is exciting. And yes, that Perdomo robusto you just lit up counts.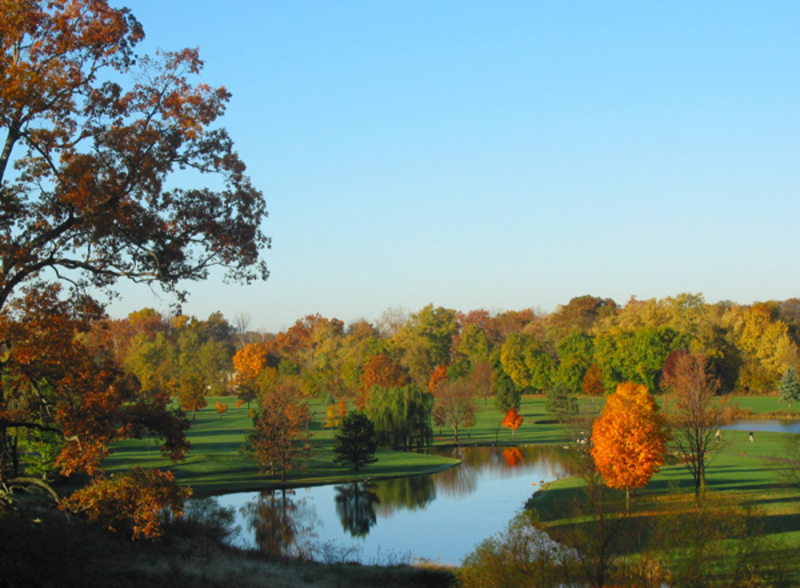 # 8. The courses are all freshly painted this time of year...Willow yellow, Oak red, Maple orange, and hanging-on green.
# 7. You will get just as many birdies as you would if going fall duck hunting and you don't have to get up as early.
# 6. You can play with the Leaf Rule. Rule 16-a (di). No penalty if you can't find your ball. Get a free drop to the spot in the fairway where it should have rolled.
# 5. Super savings also extend to season closeouts in the pro shops. It often ends in golf couple's three favorite words... "Get it, Honey."
#4. Usually the courses are less crowded this time of year. You won't wear out your voice hollering Fore! as often.
# 3. Summer time lost balls are more plentiful to find. You get to trade in that Top Flight X-Out for a Titleist Pro V-1x discovered in the rough.
# 2. The firm, fast fairways in the Fall add 20 yards to your tee shot. Say, who needs a new Calloway Big Bertha Alpha driver?
# 1. And the number one reason for fall golf in Hamilton County. The Stay and Play fall discount rates makes you a super winner. The leaves aren't the only things falling.