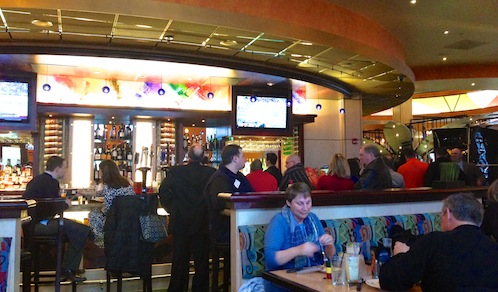 Tucanos, the newest restaurant at Hamilton Town Center in Noblesville, rolled out the red carpet for its opening week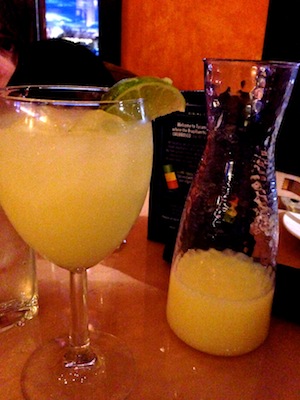 last Thursday. Thankfully, I was among those invited to partake in the experience that is a Brazilian grill. And I say experience because it was definitely not a run-of-the-mill meal. Sure, Tucanos is all about quality food, but the dining experience is what will blow you away!
My boyfriend and I arrived at the restaurant and were greeted with a large and loud crowd for the opening affair. A live band was on hand to supply South American beats; I'm not sure if the band will be a normal occurrence but it certainly got the Latin vibe going!
As we sat down, our very helpful server guided us through our first ever Brazilian steakhouse-style experience. To be honest, it was a bit overwhelming to learn about all of the food we could try! She explained that we could visit the Salad Festival (you might laugh at this name as I did at first, until you see the party that appears on your plate). She also explained the strange wooden block on our table. To begin the service of main meat courses called Churrasco, you flip t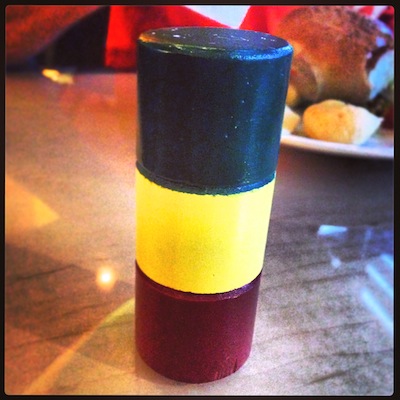 he block to the green side. This signals the meat carvers to pause at your table with all sorts of selections. When you need a break or simply can't stuff any more into your mouth, flip the block to red so the servers will stop. With all of this knowledge, and after ordering a tasty passion fruit lemonade, we were now ready to begin the feast.
We started with a trip to the Salad Festival. Holy. Veggies. I am a lover of salad and was very impressed with all of the fresh toppings available, especially the boiled quail eggs. There were also prepared pasta salads, sushi, and pretty much anything else salad related you could ever imagine. On top of that there were hot sides like pasta and cooked items. Some of my favorite hot finds were the tiny Brazilian cheese breads and sweet fried bananas.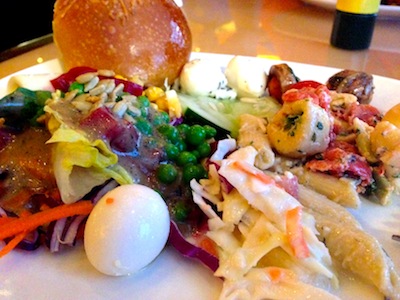 Once we retuned to the table it was time for MEAT. There is really no other way to describe the meat service other than amazing. There were options ranging from fine beef to flaky fish. One of my favorites was the Assado (marinated beef brisket) that was packed with flavor. The one thing I was sad I missed- grilled pineapple. It looked juicy and delicious, but I was too stuffed to try anything else! 
If you're thinking that this meal experience is out of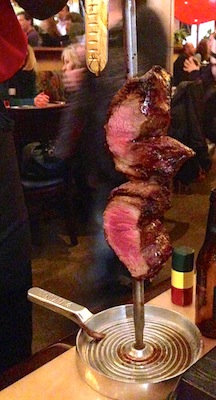 your price range, I'd argue to say that the prices are quite reasonable for the abundance of food you get (check the menu here). Plus you can pick only meats, only the salad bar, or even just individual skewers of meats to fit your fancy. Prices are also lower at lunchtime. If you're looking for a memorable dining experience, Tucanos is a great new option that won't disappoint!