Love is in the air as Valentine's Day is quickly approaching in Hamilton County, Indiana! Whether you love the theater, great eats or fabulous art, you can find it all this weekend. Read on for those ideas and check our online calendar of events for even more.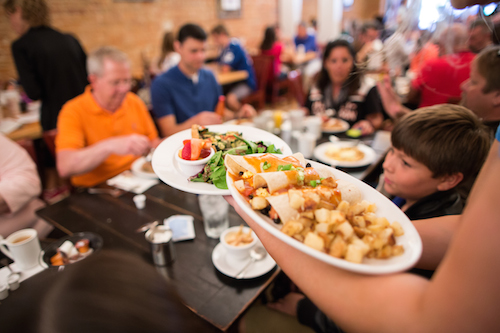 Devour Noblesville
February 6-12
First Fridays in Noblesville always mean something special, but Devour Noblesville will bring extra deliciousness to the mix. Over 10 participating restaurants will have special offers available through February 12. Special menu items and special pricing make for a great way to try some of the best food in Noblesville!
Booth Tarkingon Civic Theatre presents: Moon Over Buffalo
February 6-21
See Civic Theatre's latest show that opens this weekend at The Tarkington! Follow the hilarious story of George and Charlotte Hay, former acting stars. The Hays may have one last shot at making it big, but first they must overcome the fact that everything that can go wrong has indeed gone wrong.
Love, Lust and Poetry, Part Trois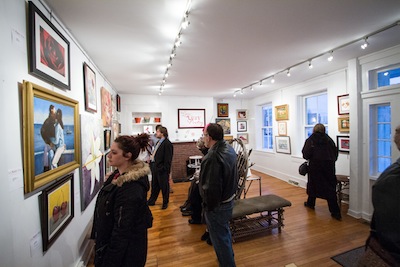 February 6-28
Enjoy the third annual Love, Lust and Poetry exhibit at Nickel Plate Arts. Opening Friday, this exhibit is filled with portrayals of the many forms of love in many different mediums. Hear local poets perform their pieces and explore the galleries to find your favorite piece with your sweetie.
Heart Hikes
February 6-7
Explore the great outdoors at Ritchey Woods Nature Preserve in Fishers. Heart hikes on both Friday and Saturday are open to all and are a great way to keep moving and exploring during winter! This special hike is perfect for families or even as a unique date option. Be sure to stop by the shelter in the park to warm up at the campfire.

Want to always know what Hamilton County weekend happenings are coming up? Sign up to have this list and more delivered right to your inbox.