October 31 will be here before you know it. Here's a roundup of 13 things to do for Halloween, including trick-or-treat times for Carmel, Fishers, Noblesville, Westfield and beyond.

Headless Horseman
Oct. 24, 25, 26, 27
Conner Prairie | Fishers, Indiana
Hop on a haunted hayride and come face-to-face with the Headless Horseman. Don't forget to explore the new 11-acre corn maze and grab a caramel apple at the Apple Store.
Hogwarts Feast
Oct. 25, Nov. 1
Tina's Traditional Old English Kitchen | Carmel, Indiana
Guests will be sorted by the Sorting Hat and enjoy butterbeer and Harry and Ron's favorite foods.
Paranormal Investigation
Oct. 25, 31
Roads Hotel | Atlanta, Indiana
Experience a paranormal investigation at one of the most haunted hotels in Indiana.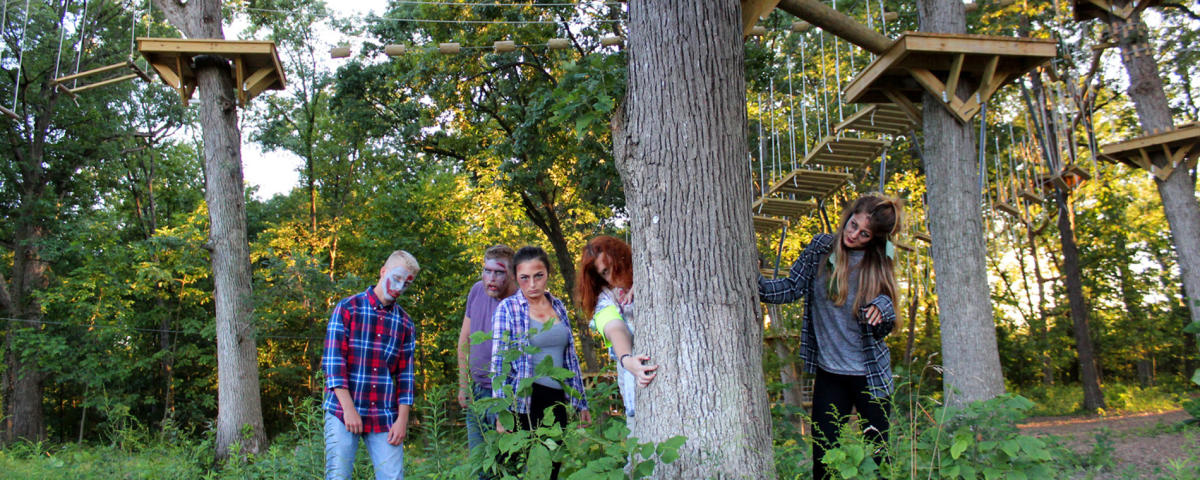 Zombie Zips
Through Oct. 25
Edge Adventures Koteewi – Aerial Adventure Park
Every Friday in October, experience the thrill of aerial obstacles and zip lines at night.
Boo 'N Brew
Oct. 26
Clay Terrace | Carmel, Indiana
Families can trick-or-treat through Clay Terrace while parents enjoy adult beverages from the beer garden.
Barktoberfest
Oct. 26
Asa Bales Park | Westfield, Indiana
Bring your furry friend and explore the Mutt Mart, Canine Cabana, Agility Arena and more vendors. Proceeds benefit the Humane Society for Hamilton County.
Boo Bash
Oct. 26
Nickel Plate District | Fishers, Indiana
Children of all ages are invited to trick-or-treat from 10 a.m. to 1 p.m.
Boo-ling
Oct. 26
Pinheads | Fishers, Indiana
Take trick-or-treating to the bowling alley with special glow boo-ling.
Westfield - Historic Underground Railroad Ghost Walk
Oct. 31
Asa Bales Park | Westfield, Indiana
Spend Halloween night on a walking tour filled with ghost stories of Westfield's past.
A Prairie-Normal Evening: Ghost Hunt
Oct. 31
Conner Prairie | Fishers, Indiana
Join Conner Prairie for its first-ever public ghost hunt, complete with spending time in three purportedly "active" houses on the grounds.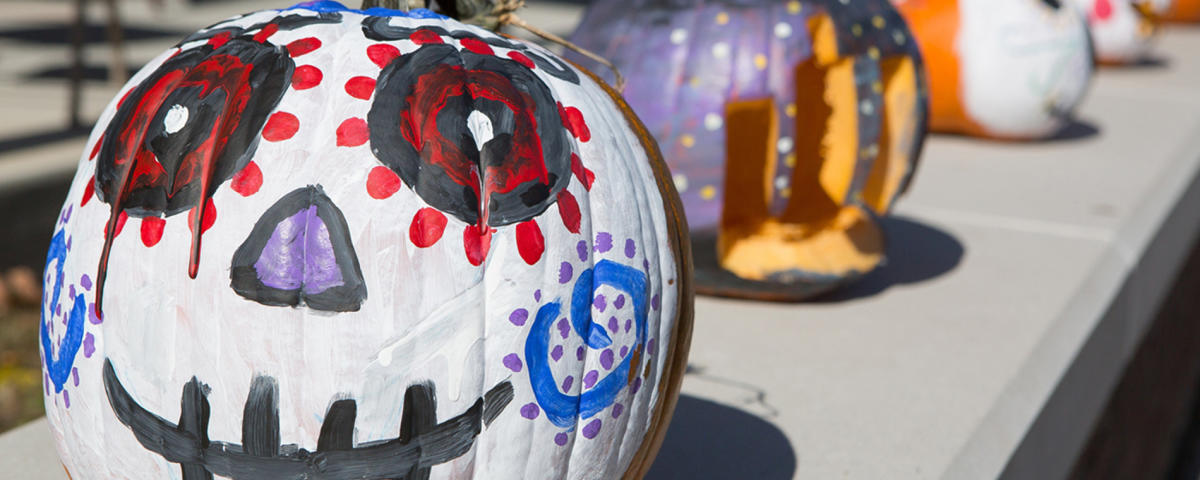 Day of the Dead
Nov. 1
Nickel Plate Arts | Noblesville, Indiana
Celebrate this festive Mexican holiday that honors the memory of friends and family members.
It's your final chance to visit Spencer Farm, Stuckey Farm and Russell Farms during their fall festivals. Head to the pumpkin patch to find the perfect pumpkin for your jack-o-lantern creation.
Trick or Treating Times
Local families can trick-or-treat in their neighborhoods during the following times.

Atlanta: 6-8 p.m.
Carmel: 5-8 p.m.
Cicero: 6-8:30 p.m.
Fishers: 6-8 p.m.
Noblesville: 5:30-8:30 p.m.
Sheridan: 6-8 p.m.
Westfield: 5-8 p.m.
For more information on things to do in Hamilton County, visit our events calendar and be sure to follow us on Facebook, Twitter and Instagram.