During a recent, highly unscientific poll, it was decided by myself and a few other football moms that, aside from the annoying amount of bees hovering around, autumn is simply the best season. The air is as crisp as the apples that are now in season, the lawn doesn't need so much work, and pumpkin spice is the ubiquitous flavor and fragrance from now until Black Friday.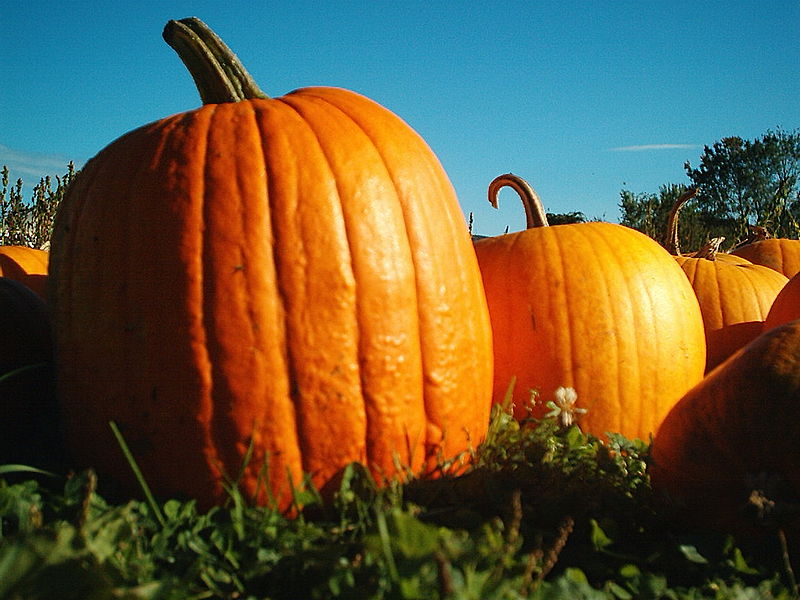 Forgive the Homer Simpson moment, but, "Mmmmmmm, pumpkin." Orange is my favorite color and Halloween my favorite holiday, so is it any wonder that pumpkins are a favorite fruit? So, naturally, I have a few tips for those wanting to pick the perfect pumpkin:
First off, if at all possible, go to a farm, not a store. The reasons are many and you've heard most of them, plus there are quite a few spots to choose from throughout Hamilton County. (See below for places for picking.)
Bigger isn't always better. It depends on the look you're going for, but assuming you're thinking about a standard Jack-O-Lantern, you want it large enough to have a nice carving surface area, but no so large that you loose a limb or break a toe in the process. And by all means, do not just grab it by the stem! Be sure to cradle at least one arm beneath the pumpkin so the stem doesn't snap.
Speaking of the stem, make sure it's not dry and brittle. That would mean the pumpkin is past its prime. If you can't pick your own, at east look for a stem that still is greenish in color. That way, as long as you don't carve it too early, you can be sure it will hold up until Halloween and retain its yummy, edible seeds.
Avoid the mush! If your fingers can press into what should be a very firm rind, pass it up. You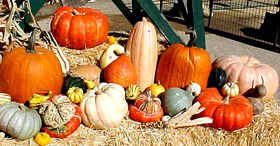 don't want to try putting a candle into a moldy ball of decomposing pumpkin. It isn't pretty.
Shape matters. Of course, it depends on what sort of design you're looking to create, but a lovely symmetrical "pumpkin shape" without deep grooves is an ideal standard for a Jack-O-Lantern. However, if you plan on a ghoulish face or seek something in particular, it's pretty easy to find them with a flat, bumpy side where the fruit didn't see the sun. (Check those areas in particular for a soft or mushy area before choosing.)
Heavy for its size and firm is good no matter what you're planning for your pumpkin. And a lovely, uniform shade of orange is best. These are are especially nice if you want to decorate with, but not carve, your pumpkin. That way, you can enjoy its beauty for a few weeks and still eat it when the time comes.
Pick your pumpkin up and turn it all around looking for the above-mentioned things.
Finally, set it on a flat surface and see if it will sit pretty for you. Do this again just before carving to pick the right spot for your design. It's no fun to spend time creating a masterpiece only to find it falls over or sits crooked or something.
Despite all of these tips, beauty truly is in the eye of the beholder, and with all of the different varieties available, you might just find that your perfect pumpkin has unique lumps and bumps or some oddly un-pumpkin-colored color. And that's OK too.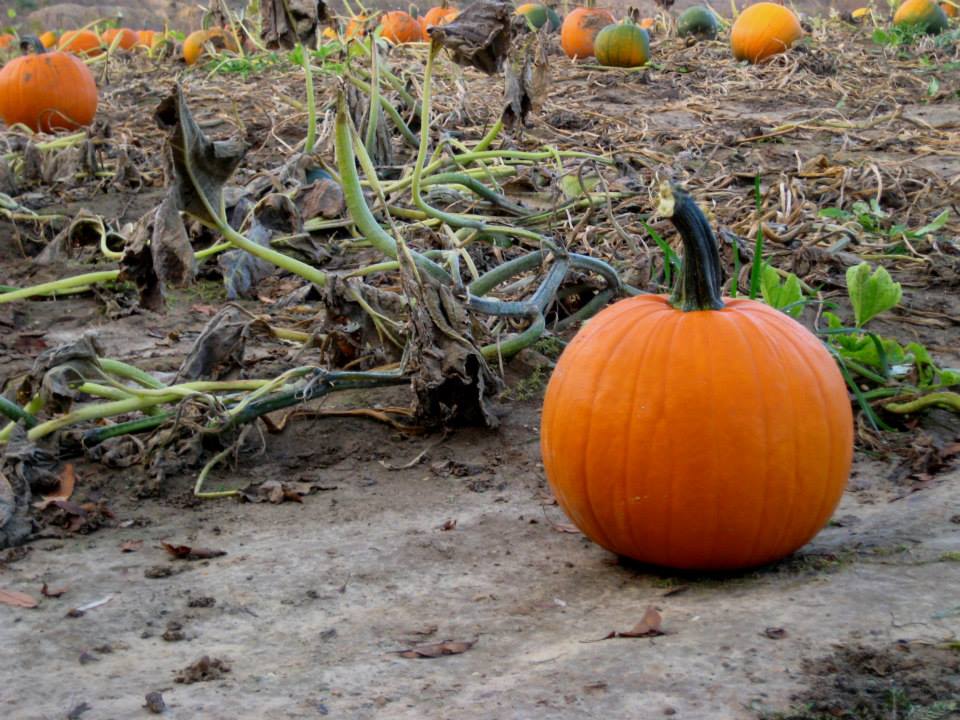 Where to pick your pumpkin
In Hamilton County, we are blessed with numerous farmer's markets and, better yet, actual farms where you can immerse yourself in the season for an afternoon and find the pumpkin o' your dreams:
Russell Farms Pumpkin Patch: 12290 E. 191st Street, Noblesville, IN
Spencer Farm: 7177 E. 161st Street, Noblesville, IN
Stuckey Farm Market: 19975 Hamilton Boone Rd., Sheridan, IN
Stonycreek Farm: 11366 State Rd 38, Noblesville, IN