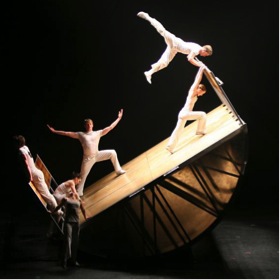 Winter is a great time to catch some indoor performances by one of the several talented theatre groups in Hamilton County. From small community theatres to touring acts stopping by The Center for the Performing Arts, there is quite a variety coming up this season! Here are some highlights:
The Carmel Community Players will present An Enchanted Cabaret from January 9-11. Attendees will be treated to songs from Disney classics like Aladdin and even some Broadway tunes. Best of all? The Playhouse is located at Clay Terrace mall so you can grab a bite to eat (or use up those gift cards from Christmas!) before or after the show.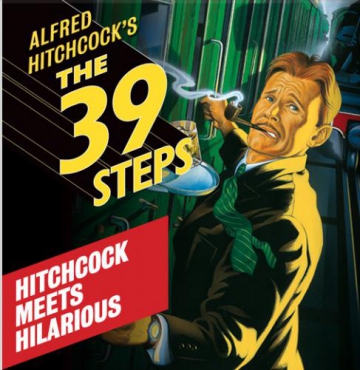 Dance, martial arts and gymnastics will come together for a thrilling performance called coming to The Tarkington. Performers will present two pieces that will use actual architectural set pieces to create stories. It's rather difficult to explain, but just judging from the photo to the left, it looks like an amazing, one-of-a-kind show! Tickets are available now for shows on January 16 and 17.

Planning ahead? The end of the month brings the opening of three new shows throughout the county. Pair a performance near Valentine's Day with dinner at a local Hamilton County eatery for a unique date night.
The two-time Tony Award winning play The 39 Steps is being presented by the Actors Theatre of Indiana. Think Hitchcock plus a spy novel with a dash of Monty Python humor, and you've got the recipe for this great show. The tagline is "Hitchcock meets hilarious," after all! The show runs from January 30- February 15.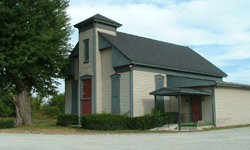 Bus Stop, a play originally produced during The Belfry Theatre's 1983-84 season will return to the stage once again beginning January 30. A bus makes a stop at a roadside diner, only to get stranded for the evening. Friendship, drama and even a little romance ensues.
Also beginning a run on January 30, Home Games will be presented by the Westfield Playhouse. This 3-person show revolves around a former Yankee baseball player, his daughter Mertle, and Mertle's new love interest. Will the former Yankee stick to his stubborn ways or allow Mertle to be with the love of her life? You'll have to go see the show to find out!