Hamilton County tourism has hosted thousands of visitors in its popular
Stay and Play
program for golfers who visit and play the variety of courses offered in the area.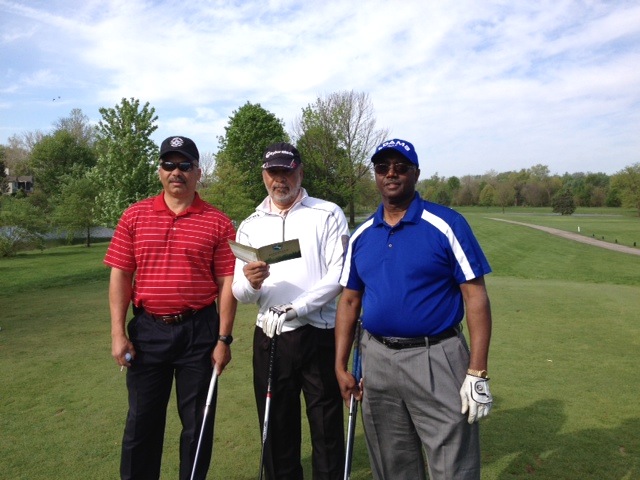 But perhaps none are more organized, collegial and enthusiastic than the Brown/Lewis group that arrives each spring when the redbuds are in bloom. I caught up with the players closing their four day stay with play at River Glen Country Club, hosted by head pro Scott Casey.
Willie Brown from Flint, Michigan, and Mike Lewis of Chicago form the "Committee" whose basecamp has been the Staybridge Suites in Fishers since 2008. There are 6 trophies awarded, recognitions given, a leaderboard posted and a newsletter written. The only thing small about this group is the ball.
The camaraderie bouncing from putting green to range to the first tee is well noted with chuckled nicknames like Mississippi Gold, Real Deal, Callaway, Sneaky Long, 39-39, and Grasshopper. On average, the 20 player group has scores between the high 70's and low 100's.
"Coming down, it is an earlier start of golf for us with temps 5-7 degrees warmer than back home. It makes a difference," said Mike. Willie added the courses are great and the accommodating attention from Staybridge sales director, Kim Ilagan, makes for a perfect parley.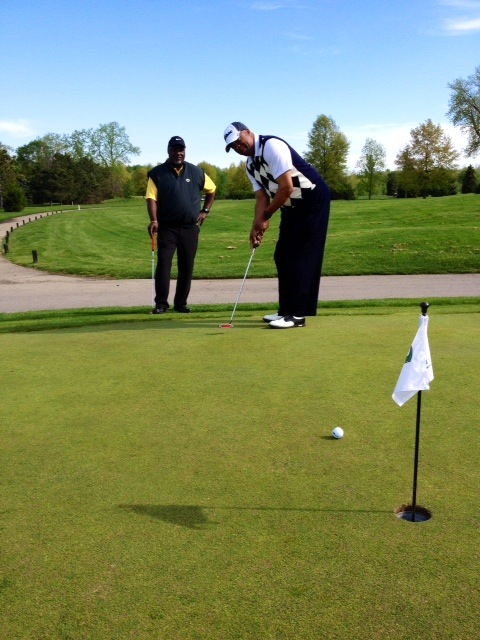 Courses played in this spring's tour included Wood Wind, Plum Creek, River Glen and a special trip to Indy to play Broadmoor CC, a Donald Ross classic.
The group begins with the hotel's breakfast and ends with a relaxed evening social and meal at Staybridge. Their Friday night farewells take them to the Journey on 96th street.
All agreed it is a great male bonding venture. The Hamilton County getaway to be with the fellows, play golf, tell stories, enjoy a good cigar and cocktail is all good so they say. However, Mike and Willie admitted that as the group has gotten older, the end of the evening is marked by more "Ben Gay" than "Tanqueray."
Look for their return next year. Their joy for golf will brighten any course like spring flowers do. You'll see what the spirit of our county's Stay and Play program is all about. Safe travels back Mike and Willie!