Events are gradually resuming, with safety protocols and social distancing guidelines in place. Click here for more information on how Hamilton County, Indiana is safely reopening to locals and visitors.
Note: all event information is accurate at the time of posting. Please check with event organizer's websites and social media channels to get the most up-to-date information on event cancellations and postponements.
Events
Now through Oct. 31
Around Hamilton County, Indiana
Ride, dine, shop and save! Sign up for your free Pedal Perks passport and enjoy deals and discounts from local shops, restaurants and attractions.
Tuesday Night Community Concerts
June 1, 8, 15, 22, 29
Nickel Plate District
Weekly shows from local and regional bands and performers each week from 7 to 9 p.m.
Wednesday Lunchtime Shows
June 2, 9, 16, 23, 30
Nickel Plate District
The sounds of summer return with free lunchtime concerts and shows on the Central Green in front of Fishers City Hall. Bring your lunch, and enjoy a break from the workday every Wednesday from June through August. Back by popular demand, there is music for all ages this year, rotating between local singers/songwriters and popular children's performers.
11th Annual Summer Concert Series
June 3, 10, 17, 24
The Lawn at Clay Terrace
The stage is set at Clay Terrace as people flock to the lawn at Clay Terrace to soak in the sounds of the summer. They will be rocking to an eclectic line up of Indianapolis' favorite local bands. From classics to bluegrass the lawn turns into a playground for music lovers and their families.
Main Street Block Party
June 5
Downtown Noblesville
The Main Street Block Party is a family-friendly event that will include live music, food trucks, a beer garden, giant games and more.
TTRG Fishers District Concert Series
June 8, 15, 22, 29
The Yard at Fishers District
A weekly outdoor concert (weather permitting) in The Yard at the Fishers District. A rotation of musical performers will play each Tuesday evening from 6 - 8 p.m.
Feinstein's Presents "All the Way:" A Frank Sinatra Tribute
June 9
Feinstein's at Hotel Carmichael
This one night only performance on the Feinstein's stage celebrating the legend, Frank Sinatra. For your dining pleasure, an Italian influenced pre-fixe menu will be available for purchase for an additional fee up until 30 minutes before showtime.
Noblesville Summer Concert Tour
June 10, 17, 24
Dillon Park
The lineup includes Dave & Rae, Alan Kaye & The Toons and more.
Movies in the Park: "Wonder Woman 1984"
June 11
Flat Fork Creek Park
Grab a blanket, some popcorn, and sit back and enjoy blockbuster movies with your family and friends during the spring and fall months! Movies are free to the public and are presented in closed captioning. Outside food, drinks, and lawn chairs are welcome.
Cool Creek Summer Concert Series presented by Ashlin Hadden Insurance
June 11 and June 18
Cool Creek Park
Shows start at 7 p.m.
Federal Hill Commons Concert
June 12 and 26
Federal Hill Commons
Federal Hill Commons concerts will take place on Saturdays throughout the summer at First Merchants Pavilion, where attendees of all ages are invited to bring chairs and blankets to enjoy a concert in the park. Concerts are free to attend and an opening band will start at 7 p.m.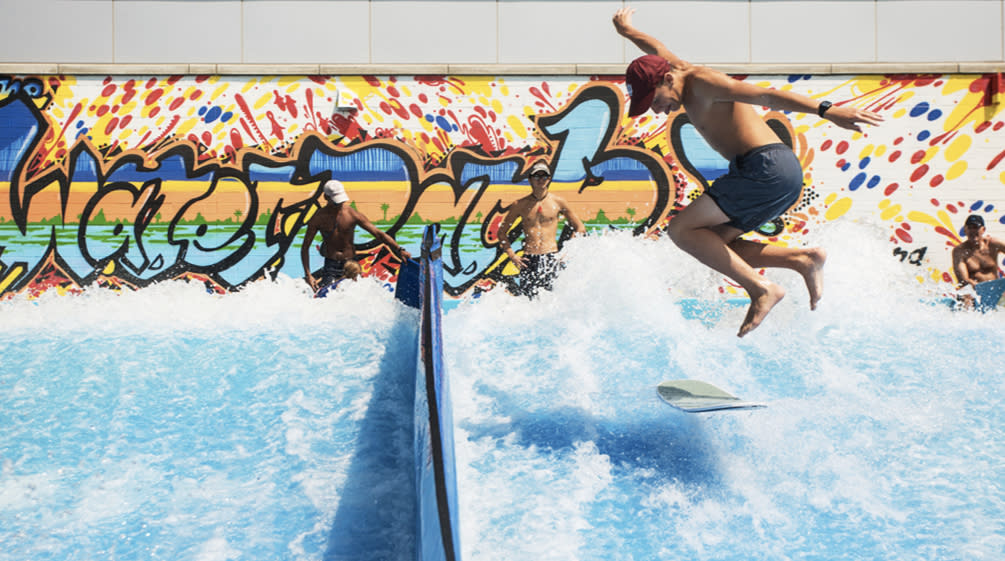 Monon Mixer
June 17 and 25
The Waterpark
Enjoy an adults-only (21+) night of fun at The Waterpark after hours. Relax in the lazy river, sip wine in the cabanas, ride the wave on the FlowRider® and more.
Jubilee!: A Celebration of Juneteenth
June 18 - 20
Conner Prairie
This event celebrates and shares the history behind Juneteenth. Juneteenth is a holiday that commemorates June 19, 1865, the day that enslaved men, women, and children in Texas received the news that they were free. Conner Prairie will have picnic blankets located throughout the grounds for you and your family to pause, reflect and learn.
Nickel Plate Arts Maker Faire
June 19
Historic Noblesville Square
The Nickel Plate Arts Maker Faire will showcase the works of our talented local artisans and makers on the downtown Noblesville Courthouse Square. This event will happen in conjunction with St. Michael's Strawberry Festival, a beloved (and delicious!) annual event.
June 23 - 26
Nickel Plate District
Spark!Fishers ignited by First Internet Bank will return in 2021 with an expanded, weeklong celebration. The event will kick off with a concert and the celebration will continue all week ending with a Street Fair festival, parade, and firework show on Saturday at the Municipal Complex.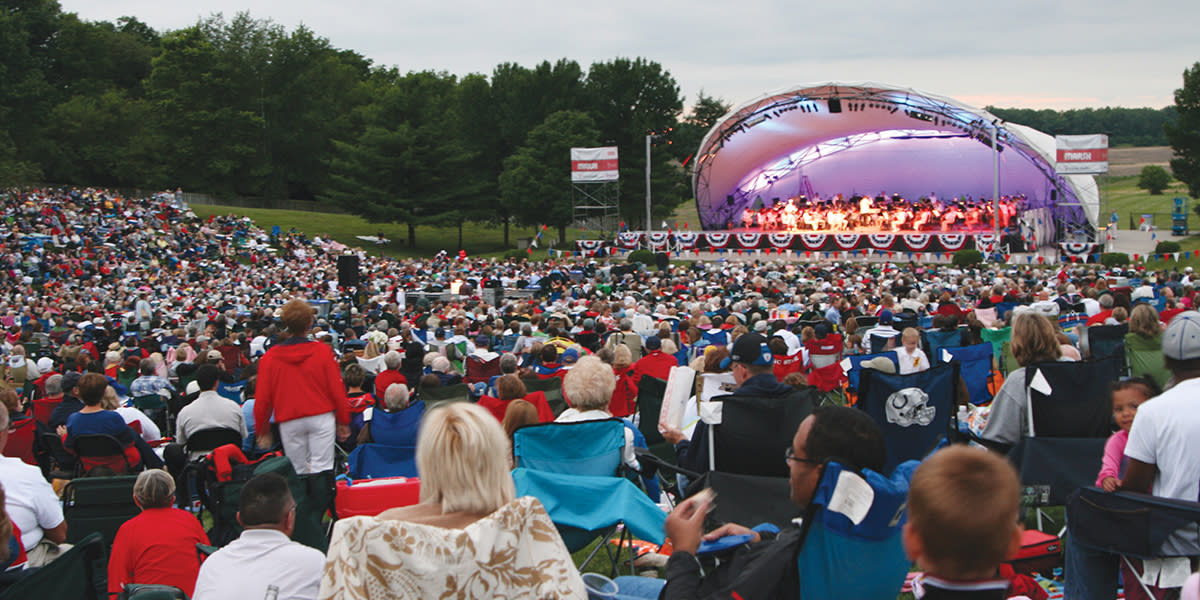 Revolution: The Music of the Beatles
June 25
Kroger Symphony on the Prairie
One of the most innovative and immersive explorations of The Beatles comes to life in Revolution, a unique symphonic experience featuring six of the world's top vocalists and the Indianapolis Symphony Orchestra with Principal Pops Conductor Jack Everly.
Carmel Pride
June 27
Carter Green
Celebrate Pride Month and the LGBTQIA+ community with food, art, music, performances and more.
June 27 - July 29
Hamilton County, Indiana
Enjoy special deals and discounts on breaded pork tenderloin sandwiches every Tuesday.
For more events in Hamilton County, check out our calendar. Be sure to follow us on Facebook, Twitter and Instagram to see what's happening in #VisitHC.