As the temperatures drop and leaves begin to change, there's no better time get outside. One of the best ways to enjoy the outdoors this time of year is in a hammock. Imagine setting a hammock up in the backyard to read a book or at a local park to enjoy the company of a friend. Lucky for you, Hamilton County offers plenty of amazing spots to set up a hammock. Here's a list of the top five places to hammock in Hamilton County, Indiana.
Before we share our top spots, let's cover a few hammocking basics to make sure everyone hammocks responsibly and safely. To ensure safety for yourself and the environment when hammocking, make sure to hang from healthy, mature trees to prevent a tree from coming down on top of you. Be sure to choose safe areas, keep the bottom of your hammock 18 inches from the ground to prevent accidents and always use tree-friendly straps to avoid damaging the bark of the trees.
Cool Creek Park has been the go-to park for families for years. Whether it's the open grass areas, playground or outdoor concert venue, there are plenty of reasons to visit. Many people also enjoy both the paved and unpaved trails through the park. When out exploring the park, we highly recommend bringing along a hammock to kick back and take in all that Cool Creek Park has to offer. The wooded area of the park offers ample space for setting up a hammock close enough to the trails but not right on top of anyone else out enjoying all the park has to offer.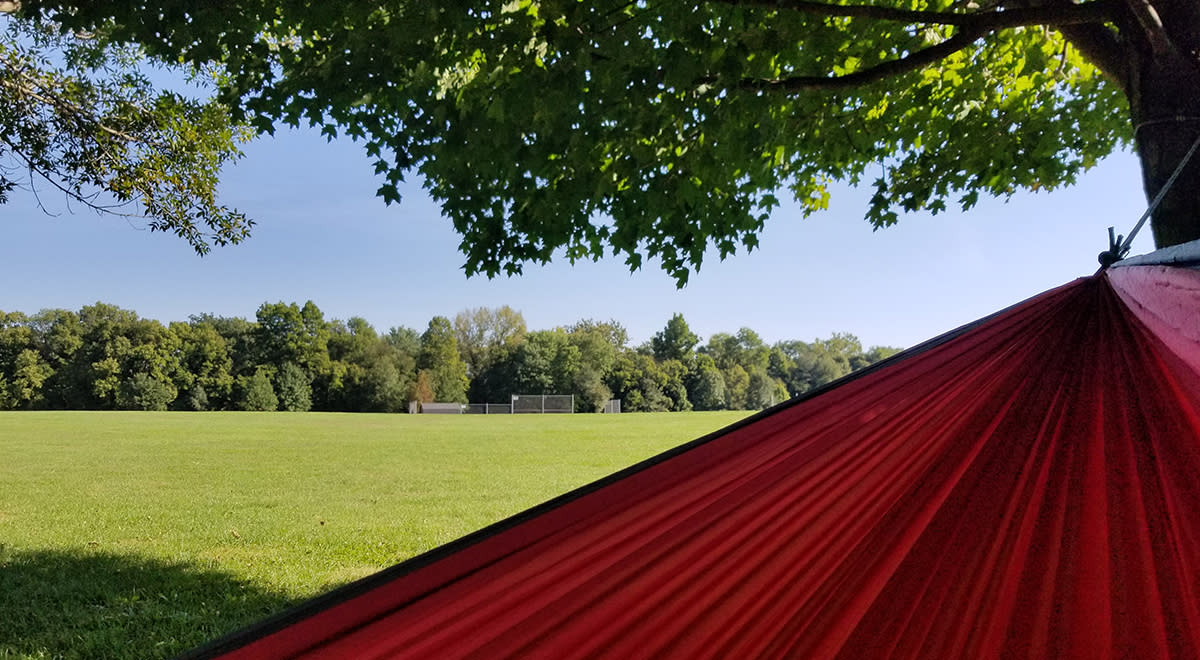 One of the best kept secrets in Hamilton County is River Road Park, nestled back off of 126th and River Road and offers 62 acres of multi-use space. Not only does it have beautiful trails, meadows and woods, it also offers a great playground, football field and river views. After enjoying the trails, pop up a hammock in one of the great spots around the park. Have kids? You can keep an eye from a distance in your hammock while they enjoy the open field or playground. Definitely worth checking out.
Geist Park combines water access with plenty of options to keep your feet on the ground (or in a hammock). Geist Park offers access to Fall Creek for kayaks and canoes, which is a big hit. Many park goers also enjoy fishing off the banks of the water. Put up a hammock while keeping an eye on the kids on the playground. Take a break after enjoying a few walking trails or bring a book and enjoy a few chapters in the fresh air.
Potter's Bridge Park is a beautiful 66 acre park with Hamilton County's only covered bridge. After checking out the covered bridge, make your way down to the banks of the White River and set up your hammock. This is one of the best spots in Hamilton County to enjoy a nap in your hammock. The White River acts as peaceful white noise and the vast trees offer some relief from the bright sun. Make sure to also check out some of the trails through the park and if it is more your speed, hang your hammock in the woods.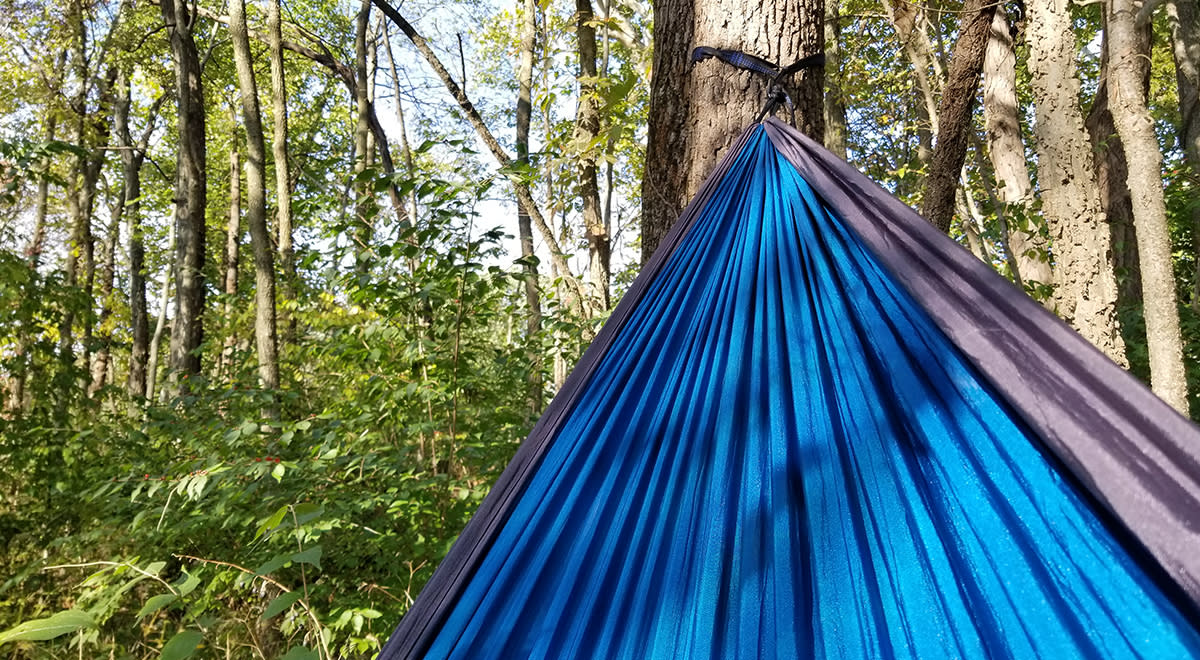 Spend a full day at Strawtown Koteewi Park and it still won't be enough time, with more than 800 acres to explore and countless activities. We highly recommend the high ropes course, a personal favorite activity in Hamilton County. If high ropes aren't your thing, take advantage of the miles of trails, archery range, horseback riding, beautiful scenery and limitless hammock spots. If you were to hammock here every day of the year, you still would find yourself hammocking in a different spot every time. Consider going for a walk, run or bike in Strawtown Koteewi Park and setting up a hammock to relax after.
For more ideas on things to do outdoors in Hamilton County, click here and be sure to follow us on Facebook, Twitter and Instagram.