Unlike many of my friends, I was not born with an internal compass. In other words, I get lost a lot. If you see me pedaling solo on unfamiliar roads, the look on my face usually ranges from confused to mildly bewildered. My paper maps are usually well worn, haphazardly refolded and hanging precariously from a jersey pocket as I constantly pull it out seeking my bearings.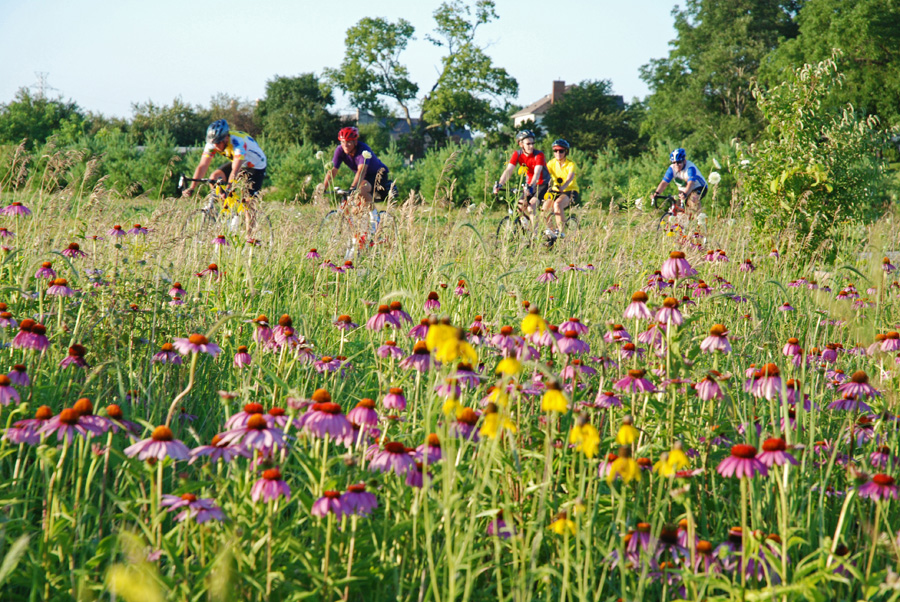 That's why I love the new PDF map on the new Hamilton County Trails site. Routes are named and include the exact mileage, so if you're a little less fit or you're rushed for time, you know you should stick to the 8.2-mile Dillon Park Loop in Noblesville, rather than Westfield's 33.3-mile Northwest Border Loop. The map also includes amenities, such as nearby parks and shopping, as well as QR codes that can be scanned with your phone. Scanning the code for Carmel brings up the city's Biking in Carmel web page that gives you a ton of great info about riding in the city. I was able to read Carmel's bike ordinance, download safety videos, and find additional maps.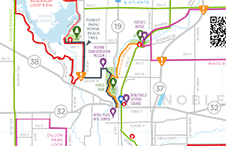 I'm already using the map to plot my next ride through Fishers, with stops at the Nickle Plate Bar & Grill and other local watering holes. Be sure to keep an eye out for me; I'll still be the same funny-looking cyclist, just a little less confused.